2 Ways the Younger Generation can Smooth Family Transition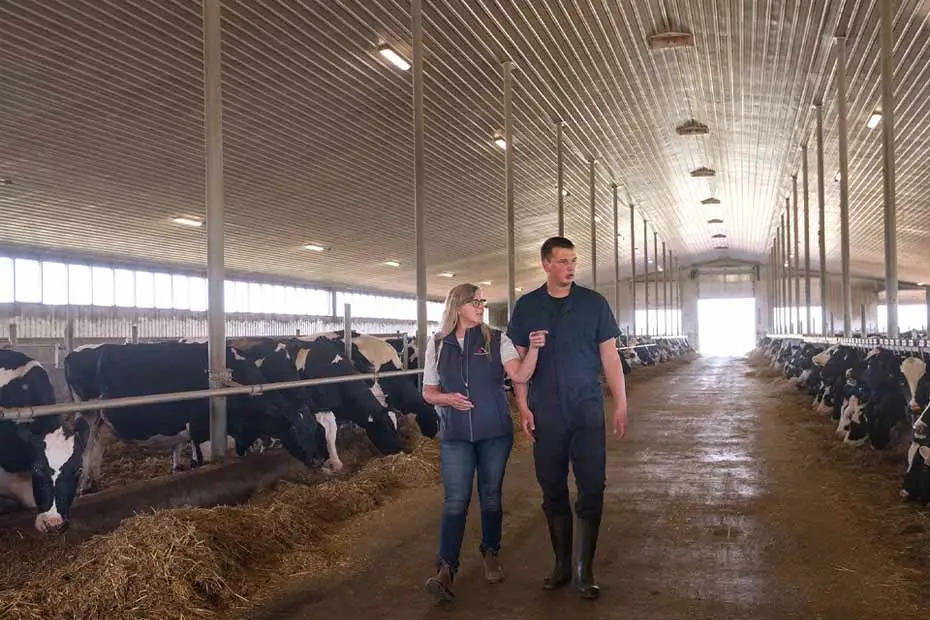 PUBLISHED January 20, 2022 • 4 min read
Family farm transition is a milestone for both family and farm. If you get it right, both the farm and family can prosper. If not, in the long run, both can suffer.
Danielle Wildfong, who grew up on a family farm in Saskatchewan, is a family coach based in Saskatoon. She helps family enterprises build processes and systems to ensure business continuity, of which transition can be one component. She's the same generation as many young farmers who are now assuming control from their parents, or are in the process of doing so.
Why does family farm transition take so much time and effort? When it comes to transition, the conventional narrative is that the older generation drags their feet and avoids the topic. The younger generation, frustrated by the slow pace of discussion, eventually wears them down and a deal is struck.
Take it from Wildfong: there's more to it than that. Far from being helpless passengers on the transition journey, there's a lot this incoming generation can do to smooth the way. She offers this advice:
1. Learn What the Parents Want:
"Our generation really needs to take a step back from what they want and ask what their parents want," she says. "A question I'll ask this generation is, 'did anyone ask what mom and dad want?' Try to get into their world and understand their wants and needs. Talk to them, or write a letter or email if that works better."
Many of today's outgoing farmers are baby boomers. In Wildfong's view, this is a generation that works hard and hasn't had the vast career opportunities their kids have. They don't change jobs frequently the way plenty of millennials do. They've built their life on the farm and can find it agonizing to change roles or leave altogether.
"We can be so wrapped up in our own thoughts and plans," says Wildfong, "we forget that someone else started this farm and we got a leg-up when we came in. There can be entitlement that can really affect the transition process."
2. Figure out what you want:
Often times, the younger generation wants their parents to move quicker and get the transition done. Meanwhile, very often, this generation still doesn't truly know what degree of involvement they want or can manage with the farm.
Wildfong sees many of her generation having plenty of options in life – potentially farming, but much more besides – and wanting to keep their options open before they commit. That's not a recipe for an efficient transition.
"We have to lower our expectations of what we think we need before we start something or take a risk," she says. "Sometimes we think we need to be 100% sure before we make a commitment. We'll never get to 100% but I think we can get to 80%. We just have to make a decision and a commitment and follow through on it."
The farm's younger generation should, of course, involve their spouses in these discussions, with full transparency. Once you arrive at your 80%, this perspective should be shared clearly and transparently with the parents.
These two steps will put both generations in a better position to understand each other, and their respective needs & wants. In fact, it could put you within striking distance of a transition agreement.
While bitter transitions can harm families, nurturing mutual respect and understanding can bring everyone closer together. That's good for the family and the farm.
"I see an opportunity to create a stronger farm enterprise through stronger personal relationships," says Wildfong. "A lot of good can come if we are able to sit down and have transparency, say what we need, lay out our expectations and talk about our future goals together."
This article is intended as general information only and is not to be relied upon as constituting legal, financial or other professional advice. A professional advisor should be consulted regarding your specific situation. Information presented is believed to be factual and up-to-date but we do not guarantee its accuracy and it should not be regarded as a complete analysis of the subjects discussed. All expressions of opinion reflect the judgment of the authors as of the date of publication and are subject to change. No endorsement of any third parties or their advice, opinions, information, products or services is expressly given or implied by Royal Bank of Canada or any of its affiliates.
Share This Article