6 Payments Innovations Every Business Owner Should Know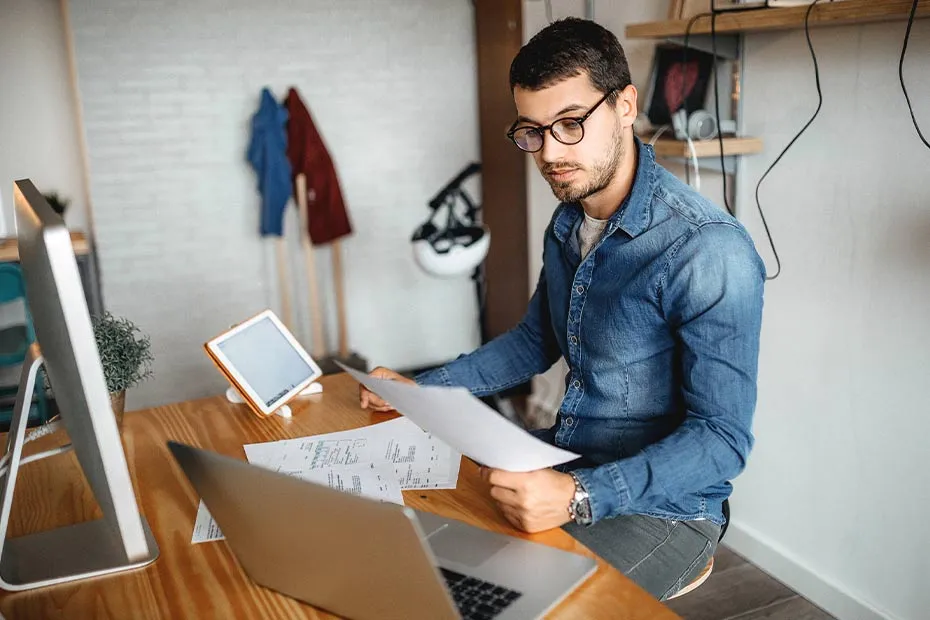 PUBLISHED July 13, 2021 • 5 min read
There are several digital payment solutions that can help make the workday easier for business owners. From integrated digital payments solutions to automation tools these new ways of paying your bills, suppliers, and staff can help you save time by reducing manual work and streamlining accounts payable operations.
Here are six innovations that can help your business optimize payables so that you can get back to doing what you love—running your business.
1. Save time and resources by integrating with accounting software and banking platforms
Advancements in technology have made it easier for two different systems and/or applications to talk to each other. An Application Programming Interface (API), for example, acts as a bridge between software products, accounting, enabling them to seamlessly communicate payables level detail without someone in the business or bookkeeper manually obtaining this information. How this innovation applies to accounts payable is that it can help businesses integrate their accounting software solutions like QuickBooks, Sage and Xero with their banking platform, which saves time, improves accuracy, and provides clear visibility into payment transactions.
"Through pre-established two-way connectivity, businesses can achieve more seamless flow of information from invoice to payment through to reconciliation," explains Marty Cook, Director RBC Business Deposits & Treasury Solutions. "As such, you can eliminate manual steps throughout the accounts payable process."
2. Improve Supplier Relationships with Automated Preference Management
Paying your suppliers on time and in the way they want to be paid can build and maintain goodwill between you – that could mean better, faster service and potentially money-saving rebates or discounts for consistently prompt payments.
While managing and maintaining supplier information and preferences can be time-consuming, Supplier management systems can help capture and store this data, allowing you to pay suppliers how and when they want to be paid.
3. Increase your payments efficiency with automated transmission of remittance information
While your business may be looking to streamline payments, your suppliers are just as interested in simplifying receivables – they don't want to be wondering what your payment is for when it comes in, particularly as they receive payments across various electronic payment methods and from an array of clients.
"In order to track payments manually, it takes time, resources and costs to reconcile back to the invoice or other accounting information of what has been paid and what is outstanding it should be applied to," says Cook.
New integrated solutions provide invoice and other remittance information to suppliers automatically, eliminating the need for you to send information manually to simplify their accounts receivables processing.
For the business making the payment, digital payments solutions that are linked with account software ensure the timely posting and reconciliation of payments made to suppliers – reducing time, errors and uncertainty for business owners and their bookkeepers.
4. Create better payments security and controls
In many businesses, more than one individual authorizes payments as a way of mitigating fraud and reducing the risk of human error. While one person may originate the payment, others may then approve and authorize it. Today, while many Canadians continue to work from home, you may not have all of these individuals under one roof, making this segregation of duties a tricky process to maintain should you be dealing with paper-based payment methods.
By establishing digital permissions and authorization limits, businesses can ensure robust and secure accounts payable processes. "Built-in permissions, controls and approvals can eliminate the need for authorities to be in the same place," explains Cook.
5. Seamlessly make payments from anywhere, to anywhere
Cheques are still prevalent in many businesses, although they present challenges not only in terms of the cost of preparing and sending the cheque and the cheque itself, but now businesses are faced with the complication of the physical location of cheques and the process of issuing them, given remote work environments.
Through digital innovation, businesses can now easily create a simple payment orderonline that pays multiple suppliers in various currencies to multiple countries around the world. This means saving paper, postage, fees, processing costs, and more.
6. Access funds from all available sources to make payments
If you're like many business owners, you may worry about having the cash flow available to pay your bills on time. Will you have enough cash on hand to meet your expenses when they are due? Can you easily access funds you have at other financial institutions or from your credit cards to make payments to suppliers?
Today, with solutions such as RBC PayEdge, businesses can access funds from bank accounts and credit cards held at any Canadian financial institution. "Businesses can now integrate and set up access to their existing bank accounts or credit cards to use as funding sources for payables – you don't need to have your bank account and funds in one place anymore," says Cook.
As companies are looking to streamline their work – particularly as the COVID-19 pandemic highlighted the challenges of adapting manual processes – digital, integrated solutions can help you address challenges and enjoy greater payments efficiencies.
Not only can the adoption of new payment technology improve your bottom line, it can provide you with a higher level of certainty and clarity around your cash position, helping you make more informed decisions about your business.
Learn more about how RBC PayEdge can help optimize cash flow, simplify processes and foster supplier relationships. Learn more at www.rbcpayedge.com.
This article is intended as general information only and is not to be relied upon as constituting legal, financial or other professional advice. A professional advisor should be consulted regarding your specific situation. Information presented is believed to be factual and up-to-date but we do not guarantee its accuracy and it should not be regarded as a complete analysis of the subjects discussed. All expressions of opinion reflect the judgment of the authors as of the date of publication and are subject to change. No endorsement of any third parties or their advice, opinions, information, products or services is expressly given or implied by Royal Bank of Canada or any of its affiliates.
Share This Article