HOME BUYING 101: 5 Steps to Selecting What You Need in a Home [CHECKLIST]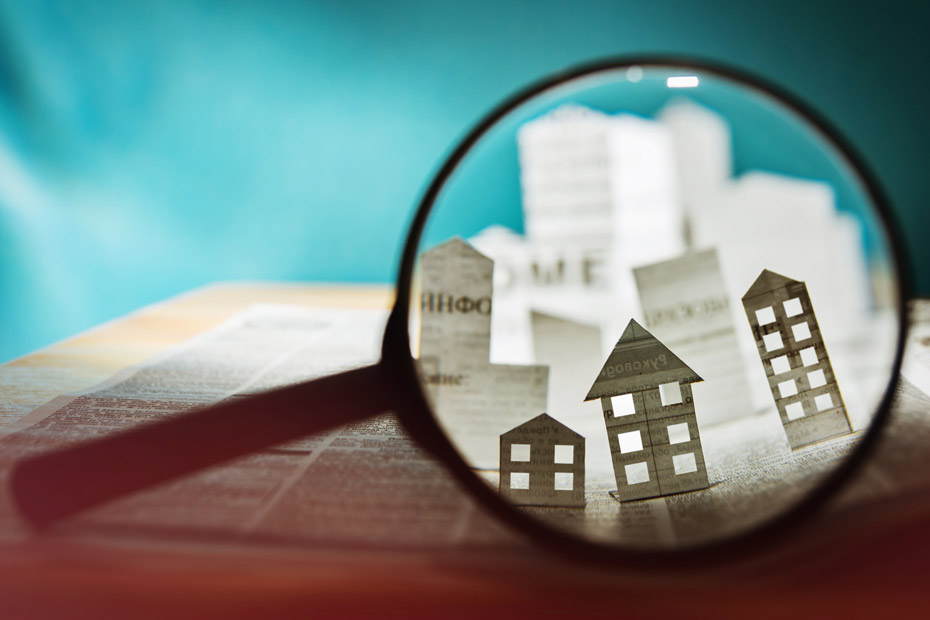 PUBLISHED August 31, 2021 • 5 min read
As you search for your next home, there's a lot to consider. How many bedrooms do you need? Do you want a yard? Do you like the charm of an old home or do you prefer the comforts of a new build?
You'll want to put together a wish list — that is, an inventory of all the things that are important to you in a home.
"When I work with buyers, I always ask for their top three priorities," says Melissa Nimijohn, Real Estate Representative with Com/Choice Realty. "This helps buyers stay focused on what's truly important to them and allows us to narrow the home search accordingly."
While few homes check all the boxes, as you're looking around you can see what homes fit the profile. This is where it becomes important to know what can be changed in a near-perfect home — and what just can't be tweaked. It's also where your prioritization skills will get tested, as you may not be able to get everything you're looking for.So, as you embark on your quest for the perfect place to call home, here are five steps to take along your journey.
1. Create your wish list
This might be one of the most fun and exciting parts of home buying. At this stage, list everything you want in a home — don't hold back, but try to be realistic (sure, you might want an eight-bedroom mansion or a penthouse with a view of the water, but let's try to keep your wishes within the realm of possibility). Because there are so many elements that come with a home, this Wish List Template can help you. Take a look at the end of this article for a printable checklist to help you get started
2. Know what the easy changes are
Found a home that's almost perfect, but not quite there? Some changes might make it fit your needs and wants more. For example, painting the walls, installing new carpet and refinishing wood floors are easy things to do before moving into a new home. These can make a world of difference if the home has great bones but needs refreshing. If the kitchen is a little dated, swapping out old appliances with newer ones is a fairly straightforward job too. Re-facing or painting cabinetry is also an easy way to style your kitchen the way you want.
3. Know what's harder to change
At the same time, understanding what is tricky to change can help you identify how easily a home can be made to check the boxes on your wish list — or if it's better to move on.
Generally, if you're overhauling major systems in a home, it can get complicated and expensive. Changing up a kitchen layout, for example, isn't easy, if it comes with moving plumbing if you shift the placement of a sink or a dishwasher. Electrical work to update old or unsafe systems is also a big task. If it's something you're considering, it's best to meet with an electrician at the inspection stage to get a complete sense of how much work is required.
Building an addition or knocking down walls — while often shown as straightforward on home improvement shows — are typically not easy fixes. If you're not happy with the size of the rooms or the footprint of the home in its current state, be sure to know what's involved (in terms of cost and effort) to change them before you make a decision.
4. Know what's impossible to change
Imagine you've fallen in love with a home. It has everything you want inside — the right number of bedrooms, a stunning kitchen, modern bathrooms, a cozy window seat in the corner … but the neighbourhood isn't great. That's is not something you can change. No matter what else a home might have going for it, you can't change the size of the lot, your location, or your new neighbours.
5. Prioritize your wish list
You have your wish list. You know what can be changed, what's possible to change but tricky, and what can't be changed. Now is the time to rank the items on your wish list. A home might have most of what you want, but not everything. For example, a big backyard and proximity to downtown may both be on your list, but those two things may be incompatible. What wins? You may need to play a little game of "would you rather" with yourself to figure out what's a must-have, and what you're willing to be flexible on.
GET ONE STEP CLOSER TO HOME OWNERSHIP:
If you're working on your wish list, you must be getting close to buying a home. Do you know what your price range is? If you haven't done so already, now is a great time to get your mortgage pre-approval so you can start your home search with confidence.
This article is intended as general information only and is not to be relied upon as constituting legal, financial or other professional advice. A professional advisor should be consulted regarding your specific situation. Information presented is believed to be factual and up-to-date but we do not guarantee its accuracy and it should not be regarded as a complete analysis of the subjects discussed. All expressions of opinion reflect the judgment of the authors as of the date of publication and are subject to change. No endorsement of any third parties or their advice, opinions, information, products or services is expressly given or implied by Royal Bank of Canada or any of its affiliates.
Share This Article