Mortgage 101: A Glossary of Mortgage Terms and Phrases for First Time Home Buyers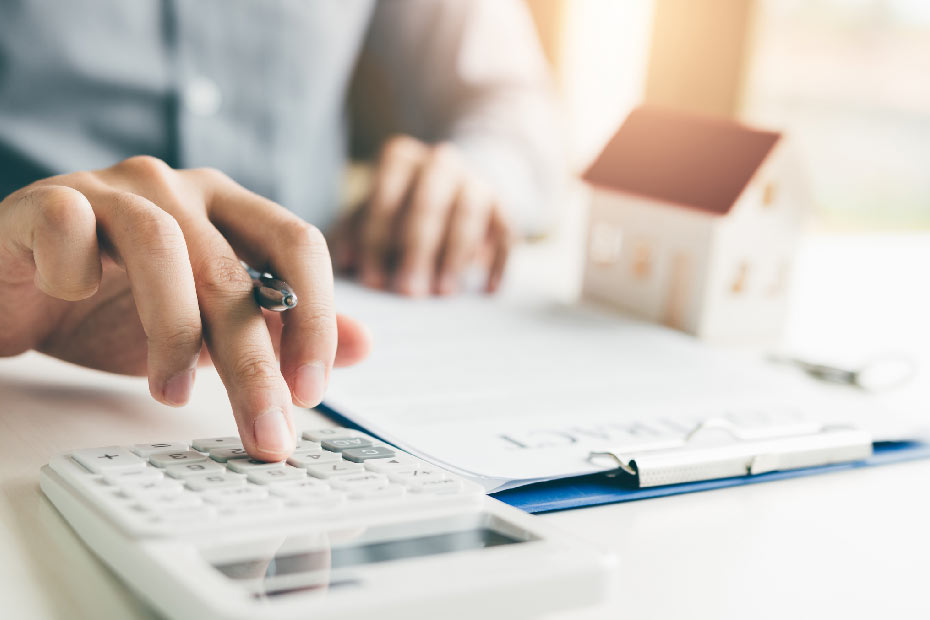 PUBLISHED April 19, 2021 • 5 min read
From amortization to interest rates, mortgage types to payment options, this glossary has the common terms, features and phrases to help you find a mortgage that works for you.
Amortization period: The actual number of years it will take to repay your mortgage. Typically people choose 25 or 30 year amortization periods. Note: A longer amortization period usually means lower monthly mortgage payments, but, may also mean you'll pay more total interest because you're taking longer to pay back the mortgage principal to the lender. Paying off your mortgage sooner saves you interest costs, while a longer amortization period reduces your payments, helping to free up your cash flow.
Amortization period examples
How amortization periods affect monthly mortgage payments and total interest costs
| | | | |
| --- | --- | --- | --- |
| Details | 15-year | 25-year | 30-year |
| Mortgage principal | $350,000 | $350,000 | $350,000 |
| Monthly mortgage payment | $2413 | $1,656.36 | $1472 |
| Difference in monthly mortgage payment from a 25-year amortization | $757 | $0 | ($941) |
| Interest costs over the first 5-year term at 3% | $45,045 | $48,542 | $49,393 |
| Difference in interest costs from 25-year amortization | ($3497) | $0 | $851 |
| Interest costs over full amortization | $84,503 | $146,907 | $179,959 |
| The difference in interest costs for full amortization from a 25-year amortization | ($62,404) | $0 | $95,465 |
Closed mortgages: A mortgage that charges you if you pay it off before the end of the term. Generally provides lower rates and set payment amounts compared to open mortgages.
Convertible mortgages: A convertible mortgage gives you the same benefits as a closed mortgage, but can be converted to a longer, closed term at any time without prepayment charges.
Down payment: The down payment is that portion of the purchase price you furnish yourself. The balance is obtained from a financial institution in the form of a mortgage. Down Payment. Learn more about down payments.
Equity: The difference between the current market value of your home and the outstanding mortgage balance(s) on the property.
Interest or Interest rate: The amount you pay, calculated as a per cent of the total, for borrowing money. Generally, you can choose between a fixed-rate mortgage and a variable-rate mortgage. Sometimes, you can select a combination of the two.
Types of interest rates
Generally, you can choose between a
fixed-rate mortgage
and a
variable-rate mortgage
. Sometimes, you can select a combination of the two.
Fixed-rate mortgage: The interest rate is locked in for the full term of your mortgage. Payment amounts are set in advance, so you know exactly how much your payments and rate will be throughout the term.
Variable-rate mortgage: The mortgage payments are generally set for the term, but the interest rates may fluctuate with changes in the prime rate. If interest rates go down, more of your mortgage payment is applied to the principal, enabling you to pay it down faster. If rates go up, more is applied to the interest portion of your mortgage.
Combination: If you have at least 20% equity in your home or a 20% down payment, you can split your mortgage and enjoy the advantages of both types of rates. You can have a variable portion that gives you the opportunity for long-term savings, and a fixed-rate portion that protects you if rates rise.
Open mortgages: A mortgage that may be paid off, refinanced or re-negotiated without paying additional charges. Interest rates are generally higher for open mortgages than for closed mortgages.
Mortgage payment: A regular installment to repay your mortgage over its term. Your payment is usually made up of principal and interest.
Payment options: With many mortgage lenders, you can choose from a range of mortgage payment options. For instance, you may be able to choose weekly, biweekly, semi-monthly or monthly payments.
Benefits of accelerating your payments
Weekly and biweekly payments can be accelerated, which means that you make a slightly larger payment each time. Over the course of a year, it amounts to the equivalent of one extra payment made toward your mortgage. Making more frequent payments is another option to pay off a mortgage sooner. Take a look at the example below using a $350,000 mortgage at 3%
†
.
| | | | |
| --- | --- | --- | --- |
| Payment Frequency† | Amount | Amortization | Total Interest Paid† |
| Monthly | $1656.36 | 25 years | $146,91 |
| Semi-monthly | $828.18 | 25 years | $146,45 |
| Biweekly | $764.48 | 25 years | $145,59 |
| Weekly | $382.24 | 24 years, 11 months | $145,38 |
| Accelerated biweekly | $828.18 | 22 years, 3 months | $128,17 |
| Accelerated weekly | $414.09 | 22 years, 3 months | $127,98 |
† Compounded half-yearly, not in advance
†† Over the life of the mortgage, assuming constant interest rate throughout the amortization period. This chart is for illustrative purposes only.
The impact of interest rates
One factor that will impact much of your mortgage decisions is the interest rate. In general, the lower the interest rate, the less you will pay for your mortgage over time. The higher the rate, the more you'll pay. The table below shows you the impact of interest rates on the monthly payments of a $350,000 mortgage amortized over 25 years. In this example, a difference of only 1% in the interest rate can represent a difference in payments of $181 or more each month.
| | |
| --- | --- |
| Interest rate | Monthly payment |
| 2% | $1482.08 |
| 3% | $1656.36 |
| 4% | $1841.08 |
GET ONE STEP CLOSER TO HOME OWNERSHIP:
Educating yourself about the different types of mortgages is just as important as viewing different homes that you're interested in buying.
Mortgages can be exciting but unfamiliar process for first time home buyers. RBC mortgage specialists are available to answer any questions you may have and help guide you through each step of your journey, and like a licensed real estate agent, you'll want to add one to your home buying team.
This article is intended as general information only and is not to be relied upon as constituting legal, financial or other professional advice. A professional advisor should be consulted regarding your specific situation. Information presented is believed to be factual and up-to-date but we do not guarantee its accuracy and it should not be regarded as a complete analysis of the subjects discussed. All expressions of opinion reflect the judgment of the authors as of the date of publication and are subject to change. No endorsement of any third parties or their advice, opinions, information, products or services is expressly given or implied by Royal Bank of Canada or any of its affiliates.
Share This Article