Shared Spaces: Why Co-Housing Works for Single Retirees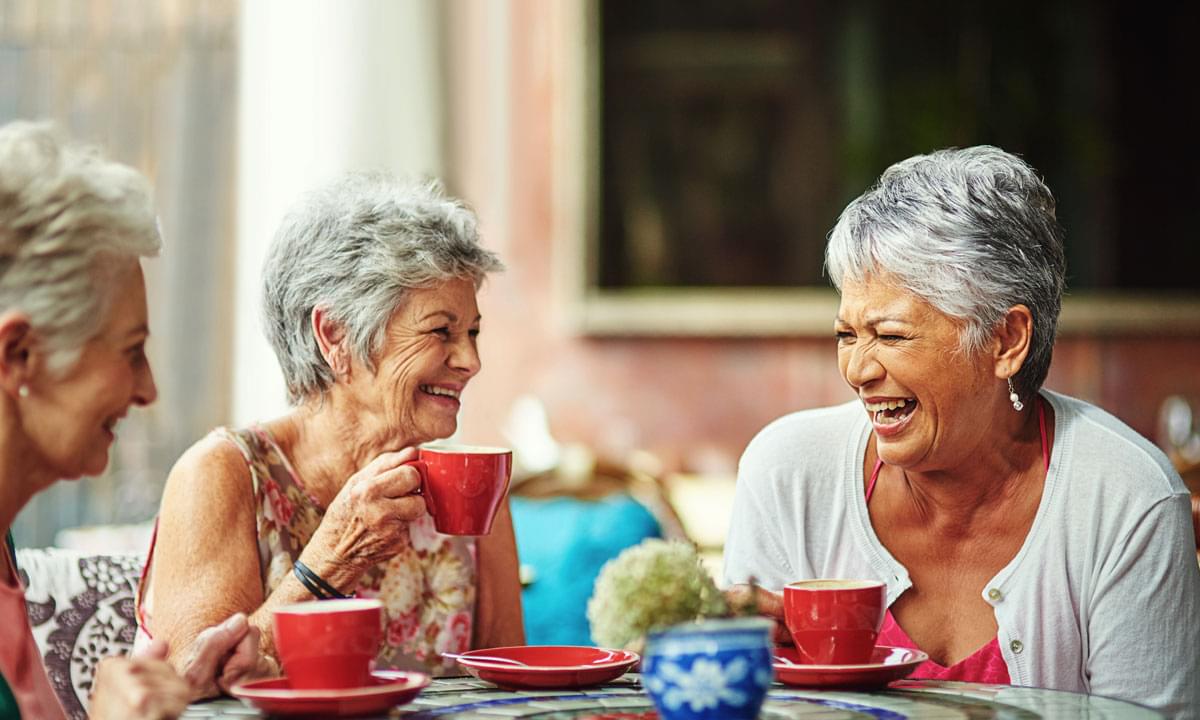 PUBLISHED January 5, 2018 • 4 min read
On September 14, 1985, North Americans were introduced to four older women living together in a house in Miami: Dorothy, her mother Sophia, Rose and Blanche. The Golden Girls ran for seven years, and though it started as a comedy in the eighties, today it continues to be an inspiration for real-life single women of all ages planning their retirement.
Mainstream retirement publications tend to provide advice for readers who are part of a couple; however, if you're single woman planning for retirement, information and advice may be harder to come by. Instead of making financial plans with the assumption that one may someday get married, single women might consider planning for retirement with an eye towards remaining single. And while funding retirement is an important consideration, it may also be important to consider the emotional well-being and housing needs of aging Canadian women living as singles.
There used to be few options when Canadians retired: stay in your home, become a snowbird, move in with your children, or move into a retirement home. Add to this list the concept of communal living.
According to the 2016 Census Program:
One-third (32 percent) of people aged 85 and older lived in collective dwellings such as nursing homes and residences for senior citizens.

This proportion grew to two-thirds (66.6 percent) among centenarians.

Given population aging, this type of living arrangement can be expected to continue to grow in the future.
Communal Living
In the Golden Girls, Dorothy and Rose respond to an ad placed by Blanche, who owns the house. While the characters had their conflicts, which made for great comedy (especially when Sophia moved in), the show celebrated the friendships that grew out of a financial necessity. They initially came together because of money, but stayed together because they became friends.
Sometimes called "co-housing," communal living has taken hold in North America as an aging population seeks to remain connected, and ease their financial commitments. According to Senior Living Magazine, these new shared homes, "Attract people from all ages and backgrounds, including singles, young families, and seniors… Seniors usually enter between the ages of 55 and 65."
Actress Thérèse Clerc formed one of the first well-known collectives for aging women to live independently within a supportive community. Clerc, who passed away in 2016, formed the first La Maison des Babayagas in Paris in 2012. Today, there are similar communities in Toronto, British Columbia, Saskatoon and Montreal, offering alternate retirement living options for seniors.
The increased interest in communal living has lead to the growth of services and organizations to facilitate connecting like-minded Canadians. The Canadian Cohousing Network has built 160 multigenerational communities in North America, with as many as 100 more in development. And sites like Silvernest and Home Share Canada match seniors with housemates or roommates.
Why Is the Idea of Communal Living So Popular Now?
Canadians are living longer and are generally healthier, which has changed the mindset about retirement. It's no longer about leaving the workforce and going off to watch or play golf. Instead, people are choosing to switch careers, start a part-time business, and maintain their current lifestyles.
Another reason is what reporter Andre Picard describes as an epidemic of loneliness. Single people are more prone and one way to combat the health effects of loneliness is by creating strong ties to friends and community. It can be difficult for single people to make friends as they get older, but communal living can combat the negative aspects of being single.
Canadians are also becoming more environmentally aware and communal living offers people, especially single people, a way to shrink their carbon footprint. Communal spaces are a good way to help keep utilities and shared costs down. These spaces offer a blend of private and public space, residents have their private space whether it is a room or an apartment, and share the kitchen, laundry, communal living room and grounds. All of this makes retirement dollars go further.
That last part can be key if you live in Toronto or Vancouver, where real estate prices remain very high. Communal living provides the opportunity to pool resources to buy a property on transit lines, for example, that is close to preferred conveniences like shopping, entertainment and healthcare.
Retirement planning is more than just putting away money when you're single. It's a full plan that affects your savings, investments, real estate, emotional and social interactions. Blanche, Rose, Dorothy and Sophia might have been characters on a TV show, but by living together they found both emotional and financial retirement solutions for their golden years.
This article is intended as general information only and is not to be relied upon as constituting legal, financial or other professional advice. A professional advisor should be consulted regarding your specific situation. Information presented is believed to be factual and up-to-date but we do not guarantee its accuracy and it should not be regarded as a complete analysis of the subjects discussed. All expressions of opinion reflect the judgment of the authors as of the date of publication and are subject to change. No endorsement of any third parties or their advice, opinions, information, products or services is expressly given or implied by Royal Bank of Canada or any of its affiliates.
Share This Article