Buying a Vacation Home in the U.S.? Read This First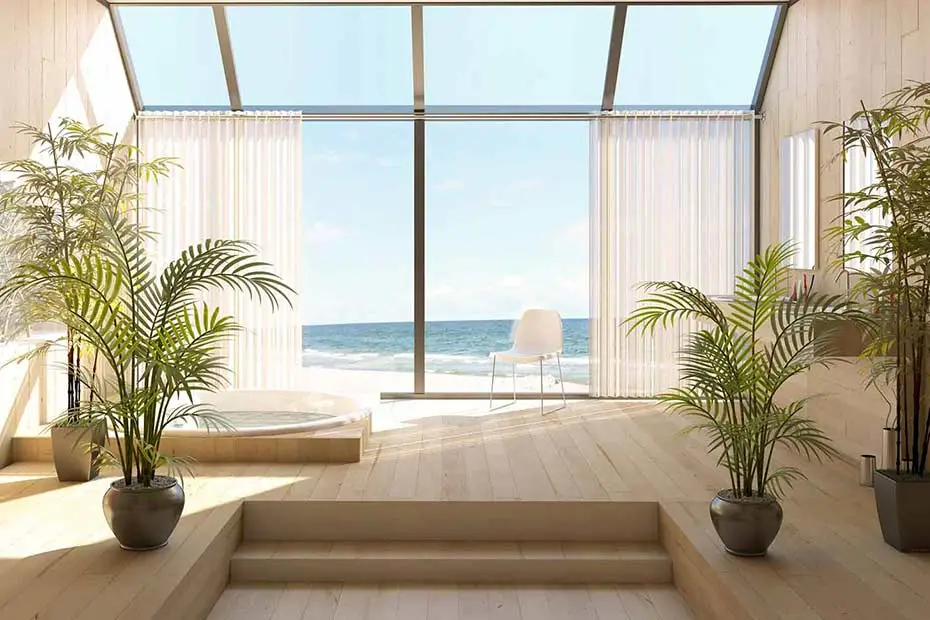 PUBLISHED March 26, 2019 • 4 min read
After renting year after year, buying a vacation home to be your go-to retreat might seem like a perfect way to guarantee you and your family have a comfortable place to unwind. With demand for recreational homes pushing prices up across Canada, you may be hoping to land a bargain by looking in the U.S. for a vacation property.
1. Location, Location, Location
Real estate is all about location, so when you're looking to buy a vacation home in the U.S., keep these questions in mind:
What's your ideal locale? For example, are you looking for a vacation property near sunny beaches, or would you prefer a lakeside cabin in the mountains?
How close to you want to be to amenities like grocery stores, pharmacies or public transportation?
Are there any special weather considerations to be aware of, such as hurricanes, tornadoes, floods, etc.?
Does the location offer opportunities to make friends or engage in hobbies/activities you enjoy?
What are the property taxes like in this location?
2. Property Types
Next on the list, consider what kind of property would work best for your needs.
If you have kids, grandkids or an extended family, you may consider larger properties which can accommodate everyone. On the other hand, if it's just you and your spouse, a condo, townhome or apartment might be a better fit. If mobility is an issue, single-story homes, apartments and condo buildings with elevators and accessible parking may be best suited to your needs.
From a cost perspective, the type of property you consider may allow you to stretch your home-buying budget further. For example a condo or townhome may be more affordable than a single-family house in a popular beach community.
3. Downtime
Owning a vacation home in the U.S. means planning for when you're not using the property. Specifically, consider how you will handle:
Property maintenance and upkeep, including landscaping.
Weather-related prep, such as installing storm windows or winterizing the property.
Unexpected repairs, such as broken plumbing pipes or a leaking roof.
Trash collection.
One solution may be to hire a property management company to take care of those things for you. Compare the fees different property managers charge and the range of services they offer before making a final decision.
Get Your Free Guide to Buying Your U.S. Dream Home
Your one-stop resource for your U.S. home buying journey – finding a Realtor, financing your purchase, cross-border tax and legal experts and more.
4. Paying for the Home
There are several ways to pay for a vacation home, including cash or using the equity from your first home. Or, you might choose to get a U.S. mortgage.
As you're looking for a home loan, consider these questions:
What's different about the U.S. mortgage process compared to getting a mortgage in Canada?
Are there any specific rules to be aware of to qualify for a home loan in the U.S. as a Canadian citizen?
What loan options are available and what type of down payment is expected?
How do the closing costs compare to the Canadian mortgage process?
What's the typical timeline for mortgage approval and closing?
5. Protecting Your Investment
The final piece of the puzzle in buying a vacation home in the U.S. is protecting your investment.
For example, what type and how much homeowner's insurance will you need? Will you need to purchase separate coverage for floods, earthquakes, or other natural disasters not covered by your primary policy?
And how will you keep the home secure? Does your neighborhood or condo association provide security services? Adding security cameras and an alarm system you can monitor and control remotely is also something to consider.
Understanding what to expect when searching for a vacation property in the U.S. can help you find an oasis that suits your lifestyle. The more planning and consideration you give ahead of time, the easier it will be to relax and enjoy your new home.
RBC Bank is RBC Bank (Georgia), National Association ("RBC Bank"), a wholly owned U.S. banking subsidiary of Royal Bank of Canada, and is a member of the U.S. Federal Deposit Insurance Corporation ("FDIC"). U.S. deposit accounts are insured by the FDIC up to the maximum amount permissible by law. U.S. banking products and services are offered and provided by RBC Bank. Canadian banking products and services are offered and provided by Royal Bank of Canada. U.S. deposit accounts are not insured by the Canada Deposit Insurance Corporation ("CDIC"). RBC Bank, Equal Housing Lender.
This article is intended as general information only and is not to be relied upon as constituting legal, financial or other professional advice. A professional advisor should be consulted regarding your specific situation. Information presented is believed to be factual and up-to-date but we do not guarantee its accuracy and it should not be regarded as a complete analysis of the subjects discussed. All expressions of opinion reflect the judgment of the authors as of the date of publication and are subject to change. No endorsement of any third parties or their advice, opinions, information, products or services is expressly given or implied by Royal Bank of Canada or any of its affiliates.
Share This Article