Renting out Your U.S. Property Can Help Cover Costs for Canadian Snowbirds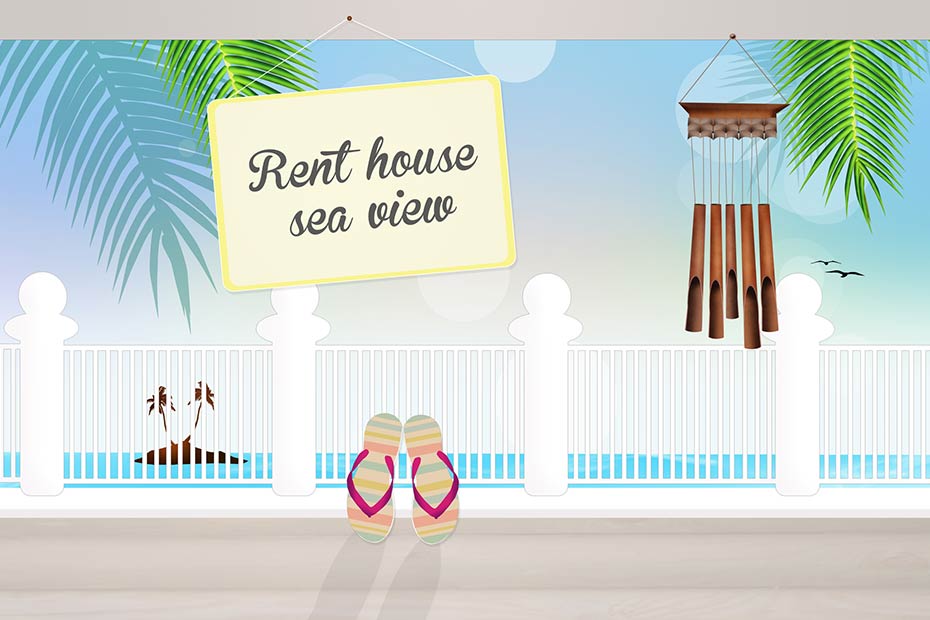 PUBLISHED April 16, 2018 • 7 min read
This article was originally published on snowbirdadvisor.ca on February 2018.
---
Canadians who own property in the U.S. Sunbelt should consider renting it out to defray costs. Many Canadian snowbirds who own vacation homes in the U.S. rent out their homes for part – or all – of the winter season, according to Alain Forget, Head of Sales and Business Development at RBC Bank in the U.S.
Here's why:
Contributes to the overall costs of spending your winters away

Covers vacation property costs such as taxes, insurance, maintenance and condo fees

Helps to Pay down the mortgage on your U.S. vacation property

Provides an additional income stream in U.S. funds
Is Renting Right for You?
Renting out your U.S property is not for everyone, such as snowbirds who spend their entire winter at their property.
However, it is well worth considering for others, including:
Part time snowbirds who don't use their property for certain winter months

Younger Canadians who have invested in a U.S. property
For many couples, one often retires before the other, or one has some consulting work or volunteer obligations back in Canada, which only allows them to get away for a month at a time. Couples in these situations can cover a lot of their costs by renting out their vacation home when they are not able to go south.
Alain Forget says this is a great option for people who are 3 – 5 years away from retirement: "Buy your property now, even if you don't use it much and pay for it by renting it out so when you are ready to retire, some of the home will be paid off by your renters."
Renting your home for part of the winter is also a great way to offset the cost of living in the U.S. when the Canadian dollar is low, as your rental income will be generated in U.S. dollars.
What's the Best Time to Rent out Your Property
Although the peak period from January to March is the most in-demand, in many areas you can also rent out your property in November, December and April, but often for slightly lower rates.
There is also a limited summer market, but it usually commands much lower rents.
However, if you own property in the Orlando / Kissimmee area of Florida you are in luck! This area is typically a year-round rental market – and a great place to buy a rental property as an investment.
If you're looking to access additional capital you could rent out your U.S. property. You may also want to consider refinancing or using a Home Equity Line of Credit.
For many snowbirds, giving up a month or two of the winter to generate rental income can be well worth it financially.
How Do You Know What to Charge?
Rents vary widely from $1,000 a month to $6,000 or $7,000 a month, depending on the location, capacity, season, etc.
It's important to research rental rates for comparable properties in your area at different times of the year. You can find lots of rentals on websites like HomeAway, VRBO, Craigslist and Airbnb to compare with your own property.
Here's a sample of rental rates in two popular snowbird regions (based on rentcafe.com), but be sure to check your own neighbourhood:
Fort Myers, South West Florida – January to March is usually the peak season. During this time, a 2 or 3 bedroom condo or villa in a gated golf and country club with tennis and a pool could go for $1,300 to $2,000 a month. Plus, you may be required to temporarily transfer your golf membership for a renter to be able to access the golf course.

Arizona's Scottsdale Area – From January to April, a 2 bedroom condo in a gated golf community could fetch between $1,300 – $1,500 a month and a 3 bedroom townhome or single family home may rent for $1,600 and upwards a month.
Before You Decide to Rent out Your Place
Rental Rules – If your property is part of a condominium or club, be sure to check on the rules about renting out your property. It is key to understand your condo or homeowner association rules and by-laws as to any restrictions on how many times you can rent during the year, the minimum rental time, whether you need approval of your rental contract, pet restrictions, are kids allowed, is there a minimum age of renters, etc.

Insurance – Be sure to notify your insurer that you will be renting out your property and make sure you have adequate coverage while your property is rented out. In particular, make sure you have enough liability insurance for slip and falls and other injuries to tenants.

Lock up personal items– You will need to remove your personal possessions or lock them in one closet, as well as empty your fridge, food cupboards and freezer, and avoid leaving valuables while you are renting.

Taxes – You may be subject to both U.S. and Canadian tax on your rental income. It is best to seek advice from a cross border tax expert.

Rental Agreements – It is highly recommended to create a signed lease or contract with your renters that reflects local rental laws and covers any rules of your condominium or community. Also its best to ask for a security deposit up front.

Property Management – By engaging the services of a property manager or caretaker, they can help you find and manage renters, handle any issue your renters may have with the property and inspect it after they vacate. They can also inspect and care for your property when it is vacant.
Reaping the Financial Benefits
Rental income can offset the ongoing costs of owning a vacation property and spending your winters abroad every year.
But there's no such thing as a free lunch, so remember that you will have to pay various taxes on the rental income you generate, as well as fees to your property manager or rental agency. Thus you will want to figure out your net rental income after these expenses. For more information on taxes, consult a cross border tax expert.
Financing Options
If you are considering buying a property in the U.S. with a view to renting it out or using it yourself, there are financing options you could consider to help you pay for your vacation home over time.
If you're looking to access additional capital you could rent out your U.S. property. You may also want to consider refinancing or using a Home Equity Line of Credit.
Should You Consider Refinancing Your U.S. Home?
If you're looking to access additional capital by renting out your U.S. property, you may also want to consider refinancing, using a Home Equity Line of Credit .
HELOCs can also be used to access capital to buy a second property in the Sunbelt as an investment that you can rent out for several years.
According to Forget, if you already own a home in the U.S., refinancing can make sense if a) you have built up equity in your home b) the value of the home has increased or c) you own the home outright, and you are looking to unlock the equity in your property.
---
This article was originally published on snowbirdadvisor.ca on February 2018.
---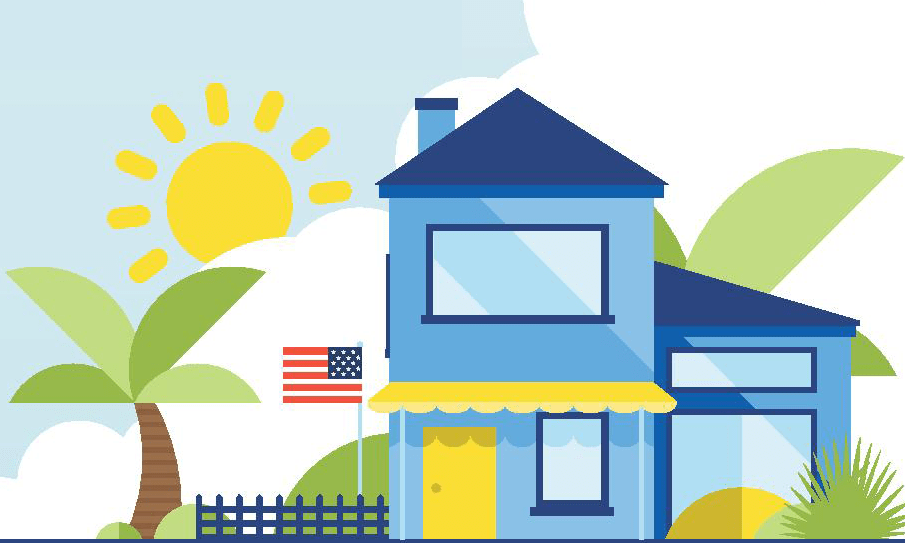 Brought to you by RBC BankTM U.S.
RBC Bank is RBC Bank (Georgia), National Association ("RBC Bank"), a wholly owned U.S. banking subsidiary of Royal Bank of Canada, and is a member of the U.S. Federal Deposit Insurance Corporation ("FDIC"). U.S. deposit accounts are insured by the FDIC up to the maximum amount permissible by law. U.S. banking products and services are offered and provided by RBC Bank. Canadian banking products and services are offered and provided by Royal Bank of Canada. U.S. deposit accounts are not insured by the Canada Deposit Insurance Corporation ("CDIC"). RBC Bank, Equal Housing Lender.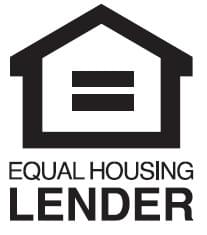 This article is intended as general information only and is not to be relied upon as constituting legal, financial or other professional advice. A professional advisor should be consulted regarding your specific situation. Information presented is believed to be factual and up-to-date but we do not guarantee its accuracy and it should not be regarded as a complete analysis of the subjects discussed. All expressions of opinion reflect the judgment of the authors as of the date of publication and are subject to change. No endorsement of any third parties or their advice, opinions, information, products or services is expressly given or implied by Royal Bank of Canada or any of its affiliates.
Share This Article