Common U.S. and Canadian Banking Terms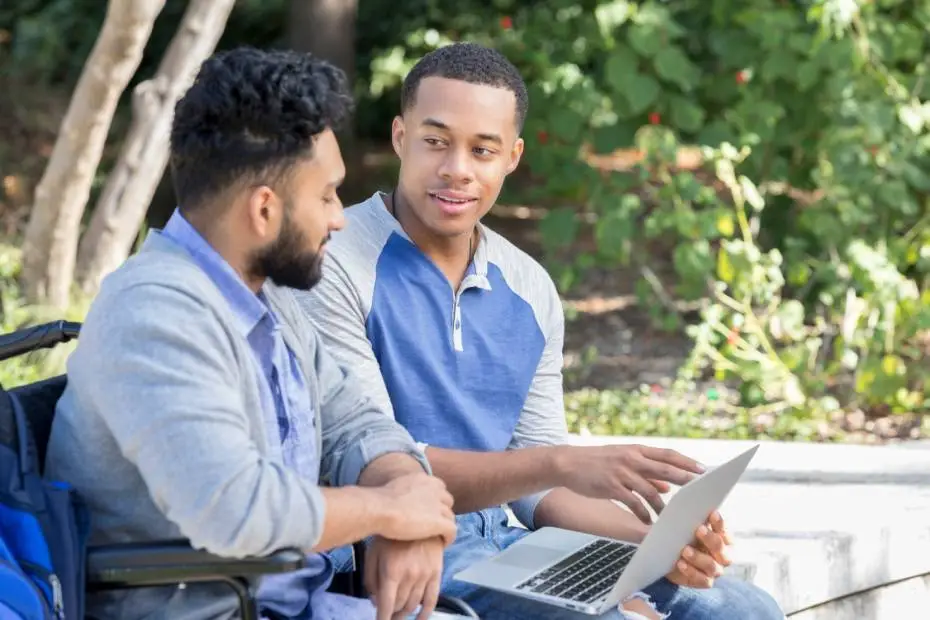 PUBLISHED February 23, 2023 • 4 min read
While the banking systems in Canada and the U.S. have some similarities, there are a few differences you'll want to be aware of if you're moving from one to the other.
Here are some of the more common banking terms you might come across in the U.S. and how they compare to terms you might be familiar with as a Canadian.
CD1 or Certificate of Deposit (GICs)
You might also see this as a Timed Deposit (TD). Certificates of Deposit (CDs) and TDs are similar to Canadian Guaranteed Investment Certificates (GICs) in that they are deposit accounts that offer a guaranteed return on your principal investment, fixed rates of return and a set maturity date.
Learn more about CDs offered at RBC Bank >
IRA (RRSP)
An IRA is an Individual Retirement Account, similar to a Canadian RRSP. They're both savings accounts designed to help you save for retirement with certain tax advantages, such as tax-free or tax-deferred growth.
Roth IRA (TFSA)
A Roth IRA (named for William Roth, a former U.S. senator) is similar to Canada's Tax-Free Savings Account (TFSA). Both are retirement-focused accounts offering tax-free growth but no income tax deduction benefits. In both cases, withdrawals are not taxed, and there is no age limit on contributors — anyone over 18 can open and contribute to a Roth IRA.
The main difference between the two accounts is that with a TFSA, you can carry over unused contribution room from one year to the next — this is not an option with a Roth IRA.
529 Plan (RESP)
The American 529 plan is similar to a Canadian Registered Education Savings Plan (RESP) in that it is an investment vehicle for parents to contribute to their child's education. Like with an RESP, the earnings accumulated in the plan grow tax-free. Unlike RESPs, however, withdrawals from a 529 plan are tax-free to the beneficiary if they are used to pay educational expenses such as tuition, fees, books and supplies.
Check (Cheques)
Just like it sounds, a U.S. check is the same as a Canadian cheque. But there is a key distinction: In the U.S., you can't issue post-dated checks. If you provide a check with a future date, the individual or organization receiving the check can deposit it immediately. That's a difference you don't want to learn the hard way!
401(k) (Group RRSP)
A 401(k) is an employer-sponsored retirement account, similar to a Group RRSP. It lets employees save and invest part of their paycheque before taxes are taken out. Taxes then aren't deducted until you withdraw the money from the account.
Social Security (Canada Pension Plan)
The Canada Pension Plan (CPP) and the U.S. Social Security system are government-sponsored old-age pension systems that provide retirement, disability and survivor benefits. However, the finer details are different as they come with distinct income thresholds and benefit amounts.
Routing Number (Transit Number)
The Routing Number is also called an ABA/ACH number. It is the bank's nine-digit number identifying the bank's location and transit information. The routing number is printed at the lower left of each check.
RBC Bank's routing number is 063216608
SSN (SIN)
An SSN — or Social Security Number — is a nine-digit identification number the U.S. government issues to all U.S. citizens and eligible U.S. residents who apply for one. The government uses the number to keep track of your lifetime earnings and the number of years you work. It serves a similar purpose as your Social Insurance Number (SIN) in Canada.
While a SIN is issued to U.S. citizens and authorized non-citizens, an ITIN (Individual Tax Identification Number) is issued to a resident with foreign status. It can be used in place of an SSN to file income taxes.
You can visit the Social Security Assessment (SSA) site to apply for a new, replacement or corrected SSN card.
Whatever side of the border you're banking on — or what terms you're using to take care of your money matters — RBC makes it all easy with our Cross-Border Banking Bundle.
Enjoy instant and unlimited online transfers between the U.S. and Canada, access 50,000+ no-fee ATMs across the U.S., send and receive money person-to-person in the U.S. and more!
Learn more about the RBC Cross-Border Banking Bundle >
1 CD: A penalty may be imposed for early withdrawal. Fees could reduce earnings.
This article is intended as general information only and is not to be relied upon as constituting legal, financial or other professional advice. A professional advisor should be consulted regarding your specific situation. Information presented is believed to be factual and up-to-date but we do not guarantee its accuracy and it should not be regarded as a complete analysis of the subjects discussed. All expressions of opinion reflect the judgment of the authors as of the date of publication and are subject to change. No endorsement of any third parties or their advice, opinions, information, products or services is expressly given or implied by Royal Bank of Canada or any of its affiliates.
Share This Article