Snowbird Winter Destinations: Hawaii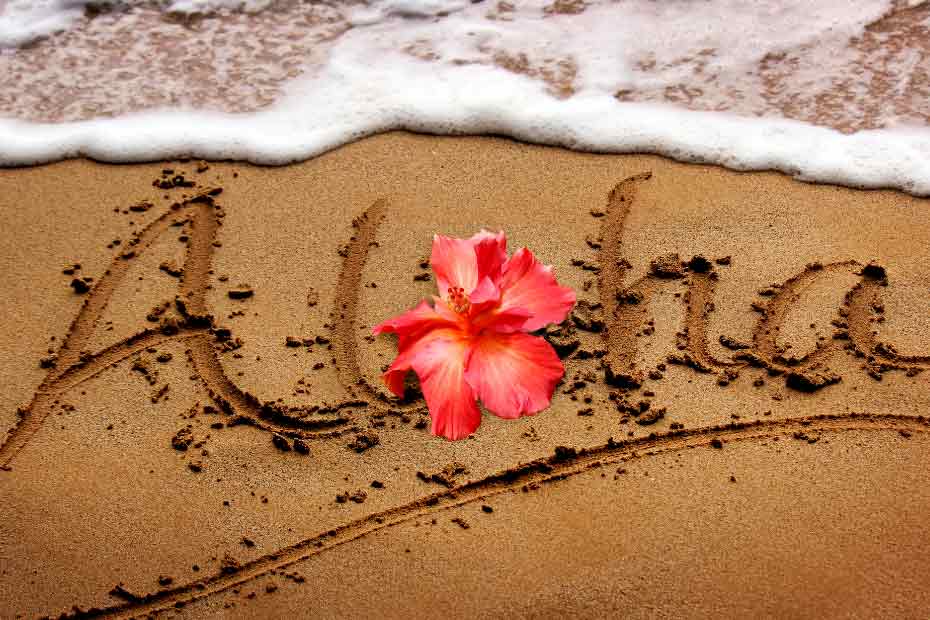 PUBLISHED October 12, 2018 • 17 min read
Hawaii offers a high quality of life, plenty of beachfront living and a variety of outdoor activities, providing the opportunity to spend your winters in comfort and style. The Aloha State comes with a higher price tag than other U.S. destinations, as most consumer goods have to be imported by air or boat. Whether you're wintering or vacationing in Hawaii, you may need time to adapt the most remote state in the U.S. — one without every convenience you're used to, including being able to connect easily with friends and family back home.
If you're looking for a slower pace of life and a simplified lifestyle — infused with a calming "Aloha" spirit — Hawaii may be your perfect snowbird escape. Before you pack up commit to an extended stay, just be sure to do your research so you're fully prepared to enjoy all the treasures this incredible state has to offer.
[hr]
Choosing an Island
Planning your Hawaiian retreat begins with where you want to stay. While the state is comprised of eight major islands and 124 islets, there are four main islands attracting the majority of the population — locals, tourists and snowbirds alike. Each island has its characteristics, pace and activities, so you'll want to choose the one that meets your lifestyle and interests.
Oahu
While known as the state capital of Honolulu and home of the world-famous Waikiki Beach, there's much more to Oahu.
The most populous of the Hawaiian islands, Oahu is home to 900,000 people (most of whom live in Honolulu and Waikiki) and boasts the most favorable weather in the entire state: warm, sunny, and virtually no rain all year. While it's the major financial centre of the state, Oahu also has more than its share of natural beauty and old-time charm. Known as The Gathering Place, you can find breathtaking beaches, mountains and valleys on the east coast, historic towns and world-famous waves on the north shore, and top-notch snorkeling and hiking across the island. Needless to say, Oahu has it all.
Maui
Maui is the second most visited island in Hawaii, and home to long stretches of beach, volcanic landscapes, towering mountain peaks and tropical forests and gardens – not to mention fancy resorts and upscale restaurants. As a small island, a higher than average cost of living and a potentially greater sense of isolation are challenges to consider before setting up camp here, but for many, the breathtaking scenery, abundance of water sports and practically perfect weather more than make up for its few drawbacks.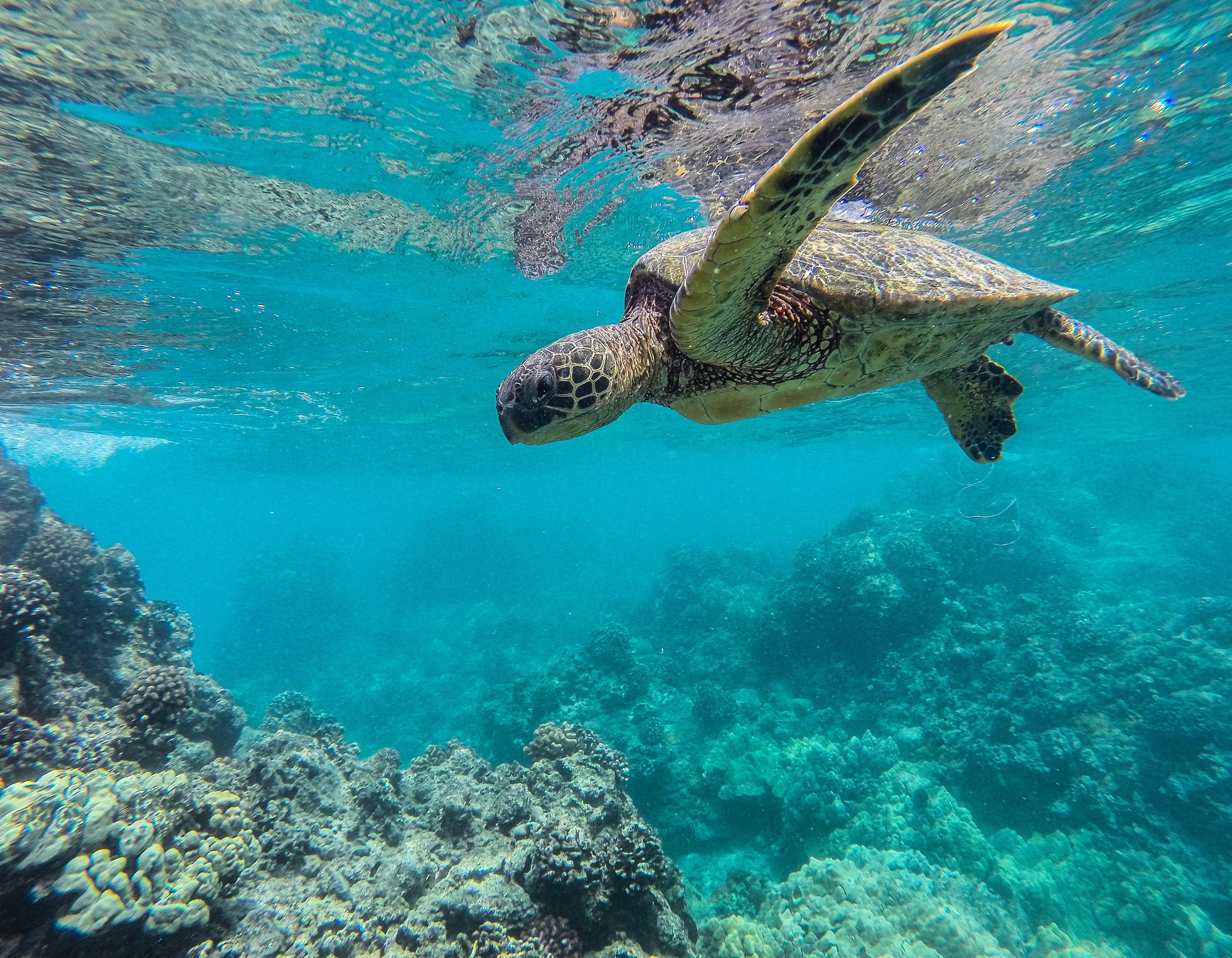 Hawaii – The Big Island
The island of Hawaii — also known as the Big Island — is the only one of the archipelago where it's possible to swim in the ocean and ski in over 3 metres of snow on the same day. Rainbows, waterfalls and volcanoes are everyday sights here.
With its lack of beaches, the Big Island doesn't tend to attract surfers, so you're more likely to find a more settled group of residents here. Hawaii's largest city, Hilo, is a small, active and neighbourly town with a strong retiree presence. Markets, parks and shops are all within easy walking distance, making it a calm and cozy setting for a quiet way of life.
Kauai
Kauai is known as "The Garden Isle" for its tropical landscape that thousands of bird and flower species call home. The island offers a seemingly endless variety of water activities, hiking, golfing and fishing and 163 square kilometres of Pacific coastal water that gives way to beautiful beaches. Strict zoning laws have ensured a slow, thoughtful growth across this small island — it's proud to boast seven very good restaurants and one four-screen movie theatre. If you want to know your neighbours, love the outdoors, and want to enjoy a stunning sunset just about every night of the year, Kauai might be the perfect destination for you.
[hr]
Climate
Hawaii has a year-round tropical climate, with some variation across the four major islands.
Oahu, for instance, offers some of the most stable weather patterns in the state. Temperatures vary little throughout the months, with average high temperatures of 27–32 °C and average lows of 18–24 °C all through the year. Rainfall averages between 50-100 cm per year with the wettest region being the east coast, but even there you'll typically experience a minute or so of rain before the sun, and usually a glorious rainbow, comes out.
Similarly, Maui's weather is nearly perfect, with temperatures ranging from 15 – 30 °C all year, and 1-25 cm of rainfall. Summers can be humid, but severe storms aren't common.
The Big Island, meanwhile, has a wide range of microclimates, from tropical rainforest to desert. You can experience over 750 cm of rain in the higher elevations, while the deserts experience less than 25 cm all year. The town of Hilo gets about 100 cm per year. Most of the year, you can look forward to mild temperatures of 15-30 °C, with the occasional fierce storm to break the calm.
Kauai boasts the wettest spot on earth at Mt. Waialeale, an extinct volcano (annual rainfall is over 12 metres), but fortunately the lowlands are much drier, seeing only 100 cm of rain annually. Temperatures are firmly on the perfect side, averaging 15-30 °C year-round.
[hr]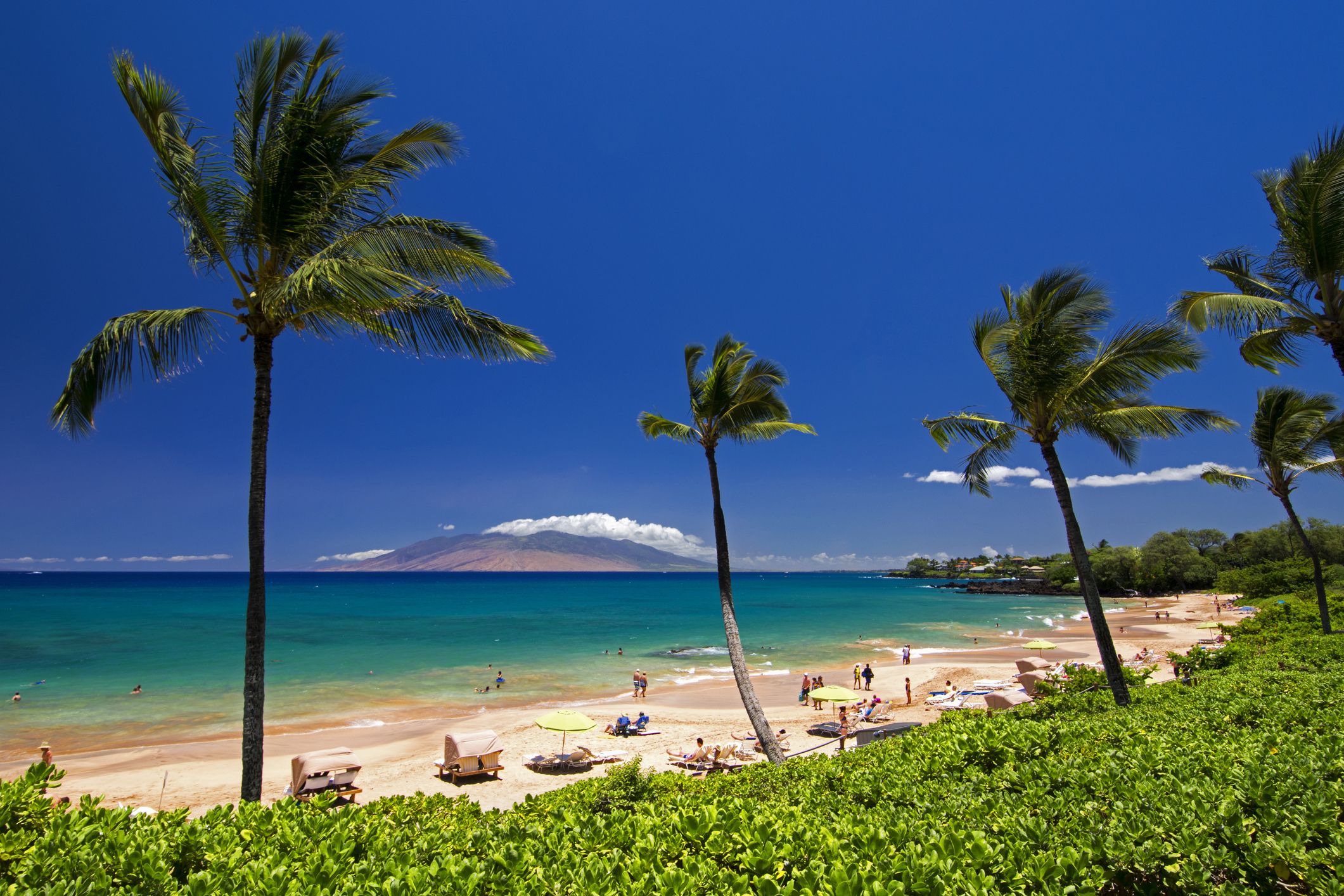 Beaches
Some of the most beautiful beaches in the world are in Hawaii, and they come in every size, shape and colour. From wide stretches of sand with calm waters to tiny, secluded alcoves to startling beaches with red, black and green sand, you get it all in the Aloha state.
Waikiki Beach on Oahu is arguably the most famous, as people have been flocking here since the early 1900s. It's crowded but fun, and for some, one of those bucket-list destinations. Elsewhere on Oahu, you can find the calm, shallow and family-friendly Ko Olina Beach. Or at the other end of the spectrum, there's Waimea Bay Beach Park, which is famous for its big-wave surfing thanks to legendary waves that draw pro surfers from November to February.
If you're up for a bit of an adventure, Papahaku Beach on the island of Molokai (across the channel from Oahu) is the largest white-sand stretch in the state, with 5 km of beach to enjoy. Plus, since the island doesn't get many tourists, you could have a slice of beach heaven all to yourself.
On the Big Island, you get beaches in three colours: black, white and green. Punalu'u is Hawaii's most famous black sand beach being its largest, highly accessible, a great place for swimming, and a favourite for sea turtles to nest (they like the warmth of the black sand). Green Sand Beach (so named for the green glassy olivine crystals from a 49,000 year-old volcanic eruption that make up the sand) is on the south point of the island and not easy to reach – but the 4 km hike in is well worth it. Hapuna Beach is a 1 km stretch of white sand on the Kona Kohala Coast, great for picnicking and swimming thanks in part to a year-round lifeguard.
Maui;s Markena Beach, also known as Big Beach (it's 1-km wide), is a great spot to go for luncht, thanks to the food trucks parked nearby serving up mahi mahi and shrimp tacos. Wailea Beach is home to some of Maui's most impressive resorts, and if perfect if you want to try and spot celebrities. To get to the breathtaking Hanoa Beach on Maui's eastern shore you've got to drive the famous Road to Hana — a twisty, rainforest road that's renowned as one of the world's best drives.
In Kauai, Hanalei Bay on the north shore offers more than 3 km of soft white sand set against a backdrop of majestic mountains. Hanalei offers a little bit of paradise for everyone, from experienced surfers who can carve the large waves, to beginners who can enjoy the smaller waves that lap closer to the reef. Poipu Beach Park on the south shore, meanwhile, is perfect for beginner swimmers, and there are lifeguards on-duty seven days a week.
[hr]
Activities
There's so much more to Hawaii than its beaches, and it's the ideal destination for the active and outdoorsy. From some of the premier snorkeling spots in the world to hikes that serve up jaw-dropping views, there's lots to keep you busy in Hawaii.
Hawaii is a snorkeling heaven. The water is warm all year long, and offers full reef ecosystems to explore. Hanauma Bay in Oahu is one of the most popular destinations, thanks to its large population of coral. Molokini Crater in Maui, meanwhile, is a crescent-shaped volcanic crater that lies just off the coast. Thriving corals, colourful schools of fish and sea turtles can be spotted in this underwater paradise. In Kauai, Tunnels Beach is one of the best, particularly in the summer months when the ocean is at its calmest.
And on the Big Island, Kealakekua in the Marine Life Conservation District has excellent visibility and offers snorkelers the chance to explore vibrant heads of coral, swim among lively schools of fish, and even spot spinner dolphins.
The warm and shallow waters surrounding the Hawaiian Islands are a favourite destination for Kohola (humpback whales) from December to May. In fact, it's said that over two-thirds of the Pacific humpback whale population frolic here over the winter. There are several boat tours and kayak excursions that offer up close encounters of these 12- to 16-metre long mammals.
Excursion tickets tend to support research and preservation, and operators are widely ecologically friendly. Wild Side Specialty Tours in Honolulu, Dan McSweeney's Whale Watching Adventure out of Hawaii and Ultimate Whale Watch and Snorkel out of Maui are some of the top picks of the area.
To fully appreciate the beauty of the Hawaiian Islands, try exploring it by foot. From challenging hikes up to mountain summits to easy strolls along the coastline, there are hikes for every ambition and ability here.
On the Big Island, the Mauna Key Summit hike is one of the most breathtaking, taking you to up 1,282 metres and past the third-highest lake in the U.S. It's a steep uphill climb, but it rewards you with superb views and a staggering "moon-like" environment. Waipi'o Valley on the northeast coast meanwhile is a lush, green valley with several waterfalls and a black sand beach. The valley holds significant importance in native culture, and a number of great hikes can be found here. The Waipi'o Valley Hike is a challenging one that will take you 240 metres into the Valley of Kings.
In Kauai, the Kalalau Trail has been hailed as the most incredible hike in America. Weaving through one of the world's most famous natural wonders — the Na Pali coast — the hike is 35 km round-trip, which zigzags through valleys, streams, and along tiny footpaths that scale steep sea cliffs. It's by no means a beginner's endeavour, but it rewards your efforts with isolated beaches, dramatic mountains and seaside caves.
Oahu boasts a number of great hikes too. The Manoa Falls Trail may not the most impressive, but it's a few minutes from downtown Honolulu and serves up dense greenery and beautiful waterfalls. The Diamond Head Crater hike, meanwhile, offers unobstructed views of Waikiki Beach, and the Koko Crater Trail takes you up over 1,000 steps — the higher you go the better the views, but don't feel compelled to make it all the way to the top.
In Maui, the Haleakala National Park is home to the world's largest dormant volcano with a summit that's accessible via the Sliding Sands Trail. The Pipiwai Trail is a different sort of hike that takes you through thousands of bamboo trees before you exit the dense forest to the sight of the 121-metre high Waimoku Falls.
There's plenty of golfing in Hawaii for everyone from pros to beginners, and wherever you play, you're sure to encounter breathtaking scenery. Gohawaii.com offers a fantastic summary of golfing per island, with an opportunity to book online.
[hr]
Cultural and Historic Attractions
The culture of Hawaii is expressed in language, art, music, theatre, dance, festivals and more. The Aloha Spirit pervades the state and residents and tourists are expected to live by its philosophy. Beyond simply a greeting, Aloha is a way of living and treating one another with love and respect. Its deep meaning starts by teaching us to love ourselves first, and then to spread the love to others. Many festivals and celebrations express this spirit and are sure to captivate you.
The Spirit of Aloha is celebrated in many forms, the Hula being perhaps its most well known. It's a hula dancer's responsibility to understand the meaning of aloha in order to share it with others — and when a dancer presents you with a lei, they are sharing a symbol of affection and welcome. You can take in a Hula throughout the islands at a number of festivals and events. One of the best is in Hilo on the Big Island at the Merrie Monarch Festival — a weeklong festival that features the world's premium hula competition.
Take a look at this listing of Hulas by island.
The Luau is another popular Hawaiian celebration — a big feast featuring lively music and exciting performances. Some are more of a party than a cultural experience — take a look at this list of the Top 10 Luaus to find one that matches what you're looking for.
Beyond festivals, there are several museums worth exploring, primarily in Oahu. The Bishop Museum, for instance, is the premier natural and cultural history institution in the Pacific Region, world famous for its cultural collections, research projects, public education programs and native Hawaiian artifacts. The National Memorial Cemetery of the Pacific is a prominent national cemetery honouring American Armed Forces, including those who were lost during the attack on Pearl Harbor. And for those interested in Pearl Harbor, there are a number of historic sites to explore, and package tickets can be purchased to see various landmarks and memorials.
[hr]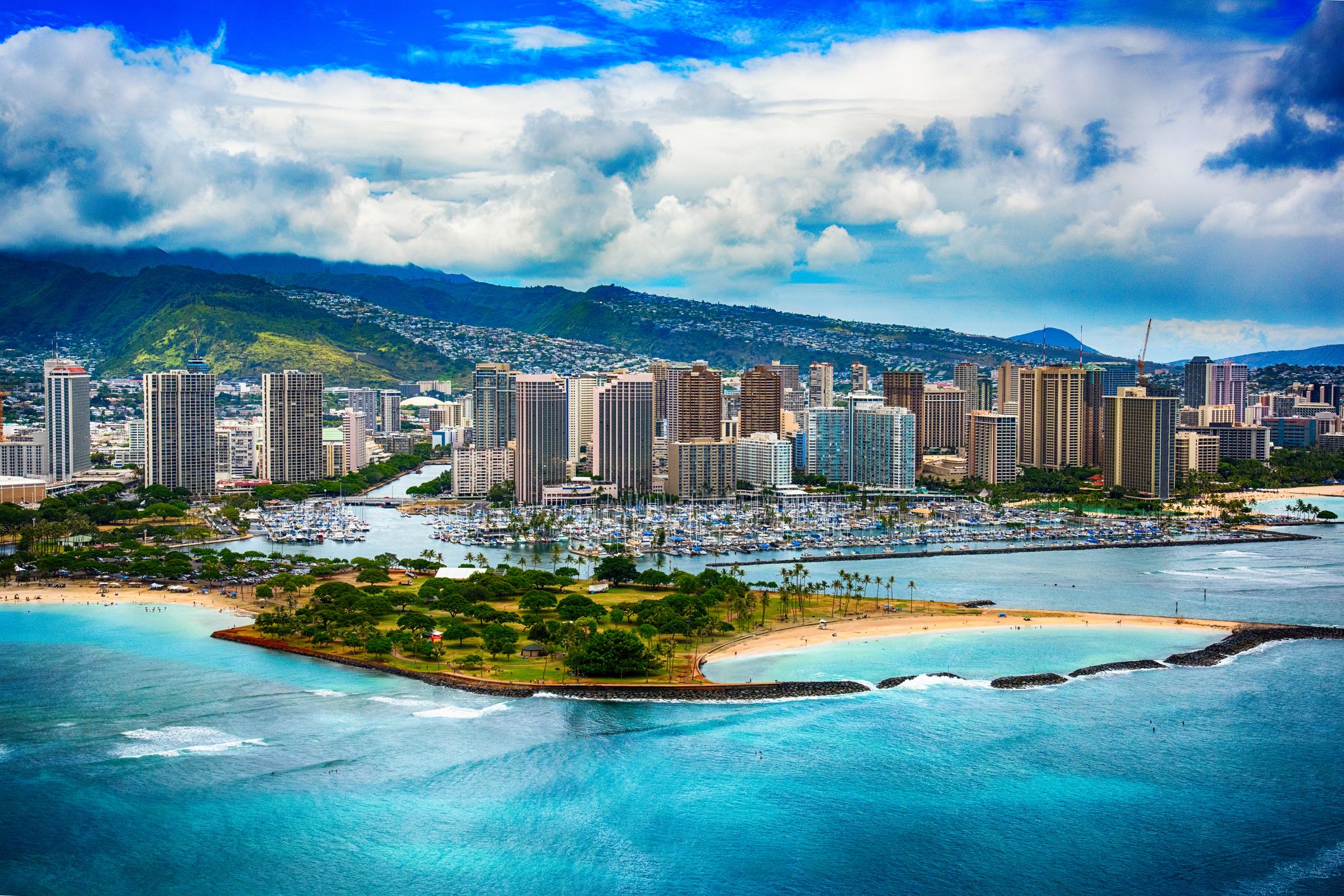 Shopping and Dining
Honolulu, being a big city, does offer a number of options from outlet shopping to designer boutiques, and the towns on the smaller islands offer a charming selection of shops that range from specialty to retail.
When it comes to dining, Polynesian residents and generations of immigrants have combined to influence a unique brand of cuisine. Now, Hawaii is a veritable hot spot for foodies, with fresh and local produce at your fingertips.
In Honolulu, Luxury Row offers over 11,000 square feet of international designer retailers, while the Ala Moana Shopping Centre is the world's largest outdoor shopping centre with a seemingly limitless number of shops.
On Maui, the shopping becomes a bit more limited, but the Whalers Village shopping centre has a range of shops from designer to local, and the upscale Shops of Wailea will satisfy those seeking designer fashions.
On the Big Island, you can discover unique handmade treasures by local artisans. Hilo, Kailua Village and Keauhou offer the largest shopping opportunities, with a handful of malls and shopping centres. Your best bet, though, is to explore the specialty stores that serve up a delectable selection of Kona coffee, macadamia nuts, jams and local flavoured confections.
Kauai offers shopping throughout the island, mostly from independent shops in small towns. If you're looking for a shopping centre, Kukui Grove is perhaps the largest, with more than 70 shops and restaurants, and the Kinipopo Shopping Village is a centre with an eclectic mix of stores.
When it comes to dining, there's much to explore, from fine dining establishments, to pig and poi at a luau or grub from a food truck. Check out Eater's list of the best in the state.
[hr]
Real Estate
The cost of real estate in Hawaii is generally higher than other snowbird destinations, but it can be more affordable in certain places — particularly when you look at smaller islands. The other thing to consider is that property tax rates in Hawaii are lower compared to the rest of the U.S., so there are some opportunities to save a bit on your property. Hawaiian real estate is generally a mix of single family homes and condos.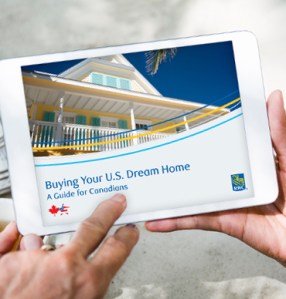 Get Your Free Guide to Buying Your U.S. Dream Home
Your one-stop resource for your U.S. home buying journey – finding a Realtor, financing your purchase, cross-border tax and legal experts and more.
Median house price in Hawaii overall: $615,000
Median house prices per city:
Honolulu (Oahu): $673,500
Waikiki (Oahu): $425,500
Kahului (Maui): $609,300
Kihei (Maui): $617,800
Hilo (Big Island): $321,100
Kailua-Kona (Big Island): $515,200
Kapaa (Kauai): $513,800
Lihue (Kauai): $496,700
[hr]
Getting There and Around
Getting to Hawaii no small feat; it's a 5-hour flight from destinations on the West Coast of Canada, but there are direct flights from Vancouver and Calgary year-round. Seasonal non-stop flights from Toronto are about 9.5 hours, and with a stop you're looking at 11-13 hours.
While in Hawaii, travel between islands is typically done by air and it's relatively quick and easy. There are dozens of daily flights connecting the major islands with departures every hour or so (and flights are between 30 and 45 minutes long). Flights start early in the morning and continue through mid-evening. The cost varies by airline, but generally run about $100 for a one-way ticket. Some airlines offer travel plans that give you a number of round-trip tickets for a rebated packaged price.
Once on your chosen island, the ease of travel varies again. In Oahu, the bus system is excellent, with 93 routes and 4,200 stops around the island. Getting around by car is also fairly simple, except perhaps in the heart of Honolulu.
In Maui, getting around by car is your best bet as there is no public bus system – just be prepared for coastline-hugging roads or zig-zagging switchbacks up the mountains. Bicycling is also a great way to get around.
On the Big Island a car is necessary to explore attractions, but you can easily get around Hilo on foot.
Getting around Kauai requires a car or other motorized vehicle to travel its one road that rings the island. Bicycling is generally considered unsafe due to the lack of bike lanes or shoulders. There's a bus that serves the town of Lihue, but in Hanalei and Popipu, beaches, restaurants and shops are within easy walking distance.
[hr]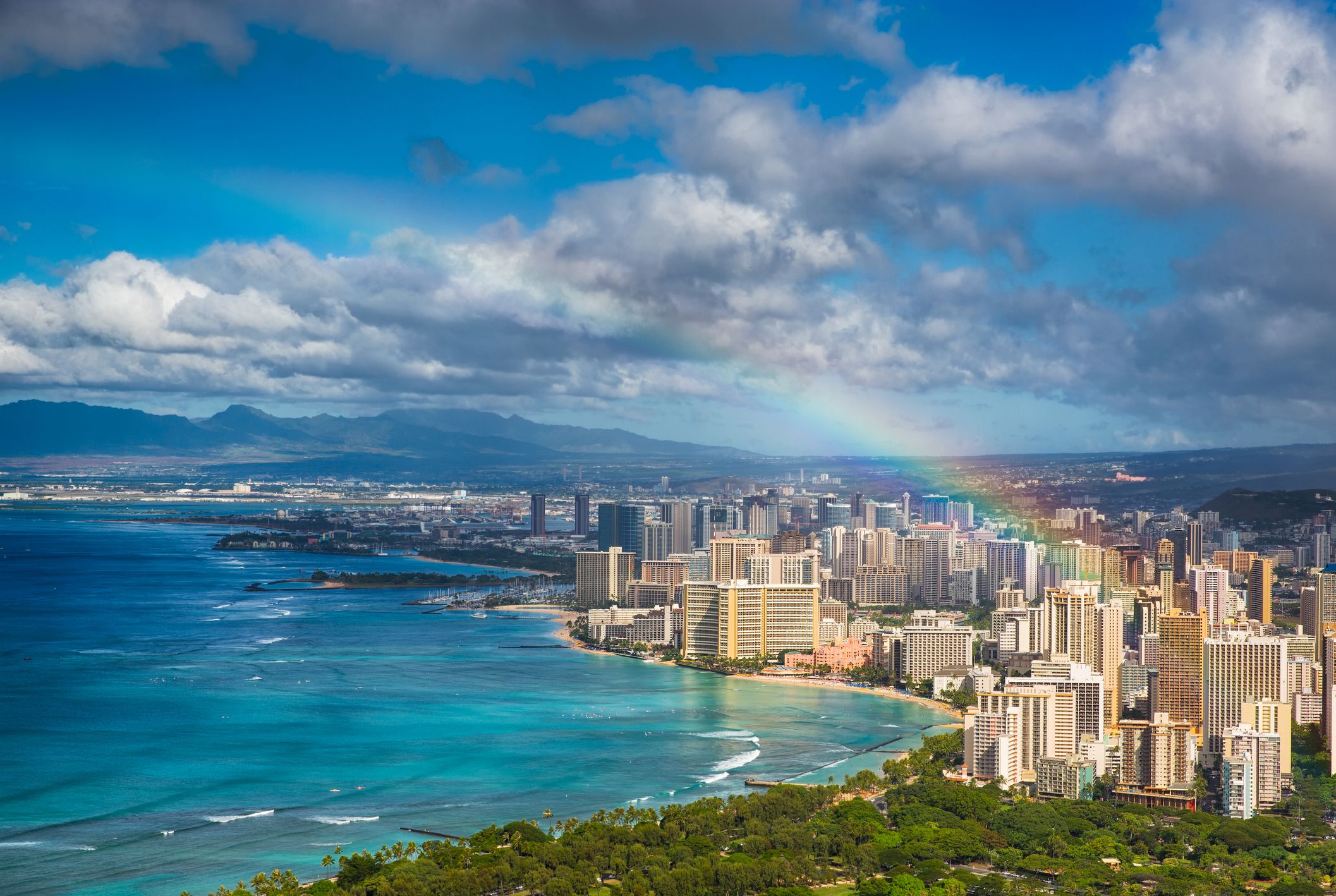 Bottom Line
Hawaii offers a different way of life, but it's not for everyone. Be prepared for living in the middle of the ocean, far from friends and family, with fewer amenities than you might have enjoyed back home. For some, escaping to Hawaii is pure magic, while others experience island fever and end up changing their winter plans after awhile. If you've been an occasional visitor to Hawaii in the past (or never been but love the sounds of it), consider a trial period before committing to it longer-term.
If, on the other hand, you've fully bought into the Aloha way of life, love the outdoors and know what to expect going in, there may be no other place you'd rather be than on your chosen island in the Pacific, surrounded by exceptional beauty and perpetual warm breezes.
This article is intended as general information only and is not to be relied upon as constituting legal, financial or other professional advice. A professional advisor should be consulted regarding your specific situation. Information presented is believed to be factual and up-to-date but we do not guarantee its accuracy and it should not be regarded as a complete analysis of the subjects discussed. All expressions of opinion reflect the judgment of the authors as of the date of publication and are subject to change. No endorsement of any third parties or their advice, opinions, information, products or services is expressly given or implied by Royal Bank of Canada or any of its affiliates.
Share This Article