Snowbird Winter Destinations: Southwest Florida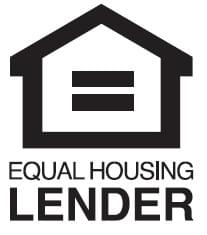 PUBLISHED December 27, 2017 • 8 min read
Approximately 50% of Canadians choose Florida as their winter destination, and Southwest Florida in particular attracts snowbirds from across the country, boasting some of the best beaches and golf courses in the U.S. Comprising of cities such as Naples, Fort Myers, Sarasota and Cape Coral, Southwest Florida is truly a hot spot for Canadian sun-seekers.
Here, we profile the main characteristics of this popular Florida region, to help you determine where you might want to spend your next winter.
Climate
The entire state of Florida is considered humid subtropical, where the summers are hot and the winters warm or mild. As you might expect, however, it's warmer in the South and Southwest Florida has nearly perfect weather seeing an average high in the summer of 29°C (84°F), rising to a potential 33°C (92°F). The winters are mild, seeing temperatures from 13-23°C (the mid-50s-mid-70s F) and very little rain.
Activities
Beaches
The Gulf Coast is known for its laid-back, family-friendly beaches and calm waters. Here, you'll find long thin strips of sand along a flat coastline and the perfect place to set up your umbrella.
Golf
Southwest Florida has been called the "Golf Capital of the World" due to the fact that there are more golf holes per capita here than anywhere else in the world (and Naples has been ranked as the #5 Golf Destination by USA Today's reader poll). With a mix of private and public courses, there's something for every taste, ability and budget.
Boating
Throughout Southwest Florida, there are endless destinations for day cruising, anchoring, or overnights on whatever vessel you like to sail. The aqua blue waters of the Gulf of Mexico are sure to captivate, as is the pristine waterfront and various islands, bays and beaches.
Biking
Florida happens to be the flattest state in the U.S. and the west coast offers several bike trails, perfect for exploring the region – whether you're up for a vigorous cycle of a leisurely ride. Notable trails include Shark Valley Trail in the Everglades, where you bike with – and around – alligators and other wildlife. And the 35+ kilometres of trails in and around Sanibel Island let you discover beaches, wildlife, lighthouses, gardens, restaurants and shopping on your own steam.
Culture
The Southwest is home to many charming downtown areas with many options to satisfy your cultural appetite. Naples, for instance, is sophisticated and charismatic, with a host of shops, restaurants and old-fashioned ice cream parlors. It has also been listed as one of the top small art towns in America, featuring the Naples Players, the Naples Philharmonic Orchestra, The Philharmonic Center of Naples and the Sudgen Theater.
There are also more options in Fort Myers and Sanibel, featuring various community and dinner theatres.
From a heritage standpoint, the Edison & Ford Winter Estates in Fort Myers is among the most visited historic homes in the U.S. – an 1886, 14-acre riverfront estate, laboratory and experimental gardens, featuring a display of Ford vehicles dating back to 1914.
Across the region, the libraries are top notch and artists thrive in the various galleries.
Dining
People love to dine out in Naples, which features everything from excellent fine dining restaurants to casual seafood houses. With plenty of Italian cuisine, steakhouse and fish joints, a few places really stand out in this town. Osteria Tulia takes Italian dining to a whole new level, and The Continental redefines your classic steakhouse. And Truluck's, a Naples institution, charms seafood lovers in a lively setting that's just as popular for its happy hour as it is for its Stone Crab.
Fort Myers has a great mix of tried-and-true restaurants and up-and-comers that introduce new concepts and creative twists on food. Veranda in downtown Fort Myers is one of those old school establishments that doesn't disappoint, while Harold's, on the south side of town, is a tiny, 30-person space that takes its farm-to-table approach seriously, to outstanding results.
Food lovers of every taste can find everything from fine dining to laid-back budget-friendly restaurants in Sarasota, with great spots on St. Armand's Circle, downtown and on Lido Beach, including the Blue Dolphin Café, Antoine's and the incredibly fresh and tasty Duval's.
Shopping
From the upscale Waterside Shops to the rustic and casual Tin City (and lots of options in between) there is no shortage of amazing shopping in and around Naples. Check out USA Today's 10 Best Shopping Centres in and around the town to help you plan your next spree.
In Fort Myers, the comprehensive Edison Mall makes for a great rainy-day shopping outing, since it's got everything you need under one roof. The Tanger Outlets on Sanibel Island offers the best in reduced price trends, while the Bell Tower Shops is a pretty, high-end outdoor shopping complex that makes for a pleasant browsing experience.
In Sarasota, St. Armand's Circle is a lively, high-end shopping district, chock-full of fashion boutiques, home décor and art galleries. If you're looking for treasures, however, Sarasota Architectural Salvage in downtown Sarasota is a 10,000-foot warehouse space and is home to a variety of unique antiques and functional art for the home.
If you're keen on snagging some bargains, the Miromar Outlets in Estero (halfway between Naples and Fort Myers) has more than 140 top designer and brand name outlets with savings of up to 70% off retail prices.
Getting There and Around
Southwest Florida International Airport (RSW) in Fort Myers has non-stop seasonal flights from Toronto, Montreal and Ottawa, making it an easy destination to get to from major hubs across Canada.
When it comes to getting there by car, the Southwest's major communities are easily accessible from Interstate-75, which runs north and south through the region.
In downtown areas such as Naples, Sarasota and Fort Myers beach, it's easy to get around on foot, but the region becomes less walkable outside downtown centres.
Real Estate
The cost of housing in Southwest Florida tends to be higher than the rest of the state, with the charming communities and beachfront properties bringing up the average housing price considerably. Generally speaking, the closer you are to the beach and/or to one of the quaint downtown areas, the more expensive your housing options will be. The farther out they are, the more affordable they become.
Single family homes, low-rise condos and townhomes dominate the housing market, with fewer high-rise options than other regions.
Median selling prices (based on National Association of Realtors):
Cape Coral/ Fort Myers: $240,000
Fort Myers Beach: $415,000
Naples/ Marco Island: $429,900
Sarasota/ Bradenton: $273,600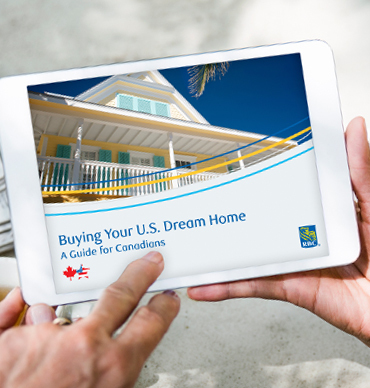 Get Your Free Guide to Buying Your U.S. Dream Home
Your one-stop resource for your U.S. home buying journey – finding a Realtor, financing your purchase, cross-border tax and legal experts and more.
Bottom Line
Southwest Florida can be a great choice for Canadians looking for heat and sunshine amidst a comfortable, relaxed environment. Offering the warmest climate in the U.S., beautiful beaches, premier golf, first-rate galleries and loads of activities, it's no surprise this region appeals to Canadians coast to coast.
Keep in mind, if you're considering buying in Florida, there's a wide scope when it comes to housing prices, ranging from highly affordable to multi-million dollar beachfront properties. It's also important to remember that Florida gets its share of stormy weather, and flood insurance is highly recommended – even if you're planning to buy in a low – or mid-risk flood zone.
If you're interested in learning more about the state, take a look at visitflorida.com and 55places.com. The Florida Boomers site is also a great resource, listing today's hot retirement spots for the sunshine state.
* Mortgages are subject to approval, including verification of acceptable income, credit worthiness and property valuations. Minimum and maximum property values and maximum loan-to-value ratios apply. Homeowner's insurance is required for all loans and lines of credit, and flood insurance is required if the property is located in a Special Flood Hazard area. Escrows may be required. There are closing costs associated with these products. RBC Bank, Equal Housing Lender.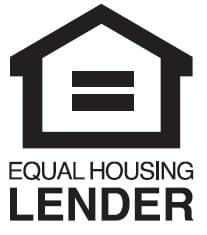 RBC Bank is RBC Bank (Georgia), National Association ("RBC Bank"), a wholly owned U.S. banking subsidiary of Royal Bank of Canada, and is a member of the U.S. Federal Deposit Insurance Corporation ("FDIC"). U.S. deposit accounts are insured by the FDIC up to the maximum amount permissible by law. U.S. banking products and services are offered and provided by RBC Bank. Canadian banking products and services are offered and provided by Royal Bank of Canada. U.S. deposit accounts are not insured by the Canada Deposit Insurance Corporation ("CDIC"). RBC Bank, Equal Housing Lender.
This article is intended as general information only and is not to be relied upon as constituting legal, financial or other professional advice. A professional advisor should be consulted regarding your specific situation. Information presented is believed to be factual and up-to-date but we do not guarantee its accuracy and it should not be regarded as a complete analysis of the subjects discussed. All expressions of opinion reflect the judgment of the authors as of the date of publication and are subject to change. No endorsement of any third parties or their advice, opinions, information, products or services is expressly given or implied by Royal Bank of Canada or any of its affiliates.
Share This Article