Let's Talk Security: Modern Safety Tips for a Digital World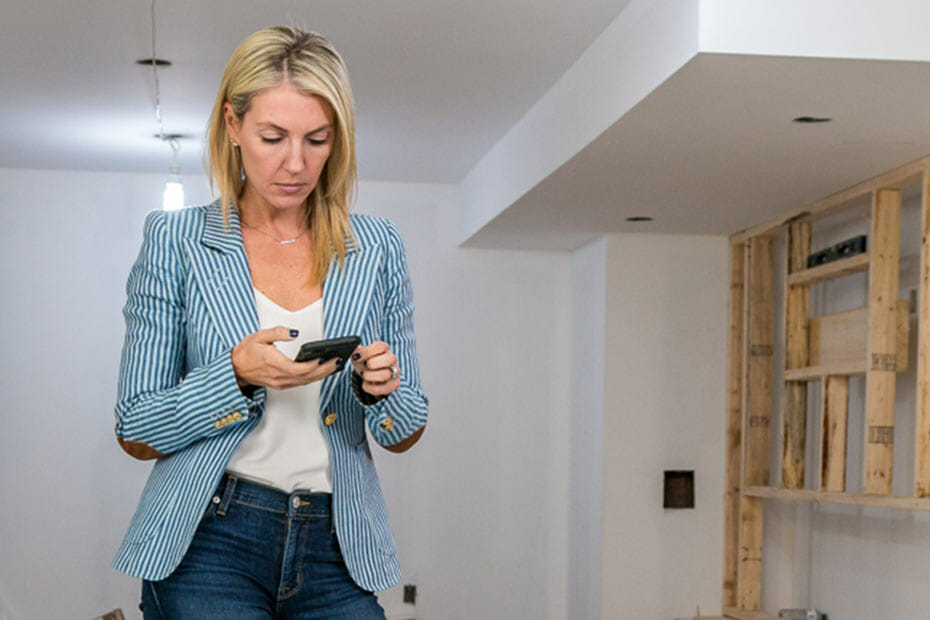 PUBLISHED September 20, 2018 • 4 min read
According to research by Newzoo, 71.8% of Canadians own smartphones, and by 2020, that number is expected to climb to 81.3%. Everything from grocery shopping to socializing can be done with a few simple swipes.
Get Mobile About Money
Nobody should be closer to your money than you are. A user-friendly banking app can help shed light on your spending and saving habits, schedule bill payments, and lock your misplaced card until you've tracked it down. "Life is always a balancing act and between the needs of the family and helping to manage our businesses, sometimes accidents happen," Sarah says, "from time to time my credit cards get left behind somewhere in the mad rush of the day. But luckily there are features that allows you to temporarily lock your credit card until you find it. " Features like alerts, encrypted mobile chat, and appointment booking allow users to get in touch with agents easily and stay on top of any suspicious activity. Be sure to choose a bank with a straightforward, secure app that makes it easy to manage your money on-the-go.
Swipe for Home Security
Home security has gotten smarter; so smart in fact that you can keep an eye on things at home wherever you've got internet access. Many systems offer the ability to access your cameras, arm and disarm your alarm, and even monitor fire, flood, and carbon monoxide threats from your device. Because they use a cellular connection, outsmarting the system isn't as simple as snipping a broadband or telephone cable.
Don't Pass on a Password Manager
How's your memory? According to the Norton Cyber Security Insights Report, 10 million Canadians were victimized by cybercrime in 2017, and experts agree that the safest way to surf is by keeping a unique password for each site you sign into. If you want to safeguard your information (and your sanity) a password management tool can help you generate the complex codes needed to keep your accounts secure and it can remember all of them so you don't have to. A program such as 1Password is affordable, easy to use, and all you need to keep handy is a master password; don't be afraid to go old-school and write it down on paper.
Let your Contacts Walk you Home
Protecting yourself isn't all about staying safe online, the right app can help with personal security offline as well. Free programs such as Circle of 6 and bSafe allow users to connect with their most trusted contacts at times when they may feel most vulnerable, when walking home alone, for example. The apps give your loved ones access to your location and in the event of an emergency, can send out a distress call to the authorities.
Activate Multi-Step Verification
Make sure your email, social networks, finances, and any other personal accounts are for your eyes only by enabling multi-step verification and activating Personal Verification Questions (PVQs). Multi-step verification safeguards your account by asking you to provide an extra code, normally sent by SMS, to verify your identity when you log in from an unfamiliar device. PVQs authenticate an account holder's identity by asking them to answer a series of personal questions (e.g., What was the year and model of your first car?) before they can gain access to the account. Adding these extra layers of protection is easy, free, and may help you sleep a little more soundly.
Just because the future is fast-paced, doesn't mean you can't relax and enjoy the ride. As technology takes off, security can soar with it, the tools to stay connected and protected are right at your fingertips.
This article is intended as general information only and is not to be relied upon as constituting legal, financial or other professional advice. A professional advisor should be consulted regarding your specific situation. Information presented is believed to be factual and up-to-date but we do not guarantee its accuracy and it should not be regarded as a complete analysis of the subjects discussed. All expressions of opinion reflect the judgment of the authors as of the date of publication and are subject to change. No endorsement of any third parties or their advice, opinions, information, products or services is expressly given or implied by Royal Bank of Canada or any of its affiliates.
Share This Article