How to Become an Employer of Choice: Four HR Trends to Watch in 2023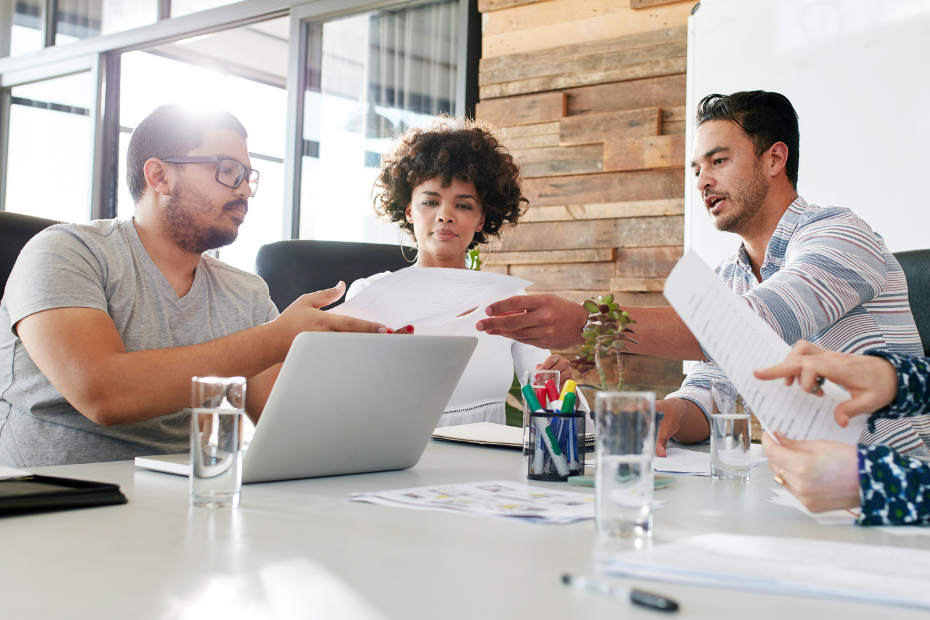 PUBLISHED May 12, 2023 • 7 min read
According to Statistics Canada1, small businesses make up 98% of all business in Canada, employing 10.7 million individuals, which accounts for approximately 63% of the country's labour force. How can we fuel and support this engine that powers the Canadian economy? In this small business webinar, HR Trends to Watch in 2023, Linda Halfyard, Senior Principal Relationship Manager at ADP, joins to discuss the trends she is seeing in the market and offers tangible ways you can support your employees.
Watch this on-demand recording of the webinar:
Passcode:HRT2023
Trend 1: The Great Recognition
While we experienced The Great Resignation in 2021 and 2022, Halfyard encourages employers to shift to The Great Recognition in 2023.
"One of the top reasons people leave an organization is a lack of recognition and appreciation," she explains, adding that 80% of employees who responded to a recent ADP study said they don't feel recognized or rewarded.
Building a culture of recognition is more than recognizing people once a year or once a month, Halfyard continues. "It requires frequent and specific acknowledgement. So whether that's through employee gifting or training, building employee recognition into your culture takes intentionality and investment."
And this investment doesn't come without reward. "Companies that place greater emphasis on appreciating their employees see improvements. They see it in retention, motivation and most importantly in productivity. We know that a culture of employee appreciation is one of the most important elements of winning the talent and retention war."
She offers these thoughts and recommendations for building that culture of recognition:
Invest in employee experiences like you invest in customer experiences.

Understand the context of appreciation – recognition is not one-size-fits-all and what motivates one employee may not be what another employee values.

Encourage employees to recognize their peers, rather than leaving it all up to the manager.

Keep learning and improving. Be open to feedback, collaborate, brainstorm, distribute surveys and adjust your approach.
Trend 2: Proximity Bias
Proximity bias is the unconscious tendency to provide preferential treatment to employees sharing the same work location. This may include advantages provided to those who work in the office over those who are working remotely.
As the future of work will likely include remote and hybrid environments, Proximity Bias is important to both acknowledge and address. "It's an important topic of consideration because it has the ability to impact many key aspects of the workplace, including relationships, careers, career advancement and social encounters," explains Halfyard.
ADP's 2022 survey found that while employees and leaders agree that hybrid and flexible work options should remain in place, in-office employees are perceived to have inherent advantages. The survey found that 63% of respondents believe being physically present provides them better opportunity for career advancement while 48% say those physically present in the workplace have a better chance of maintaining positive relationships with their managers.
Halfyard suggests these ways to address Proximity Bias:
Use technology to reduce the emphasis on physical meetings

Plan for decision-making to allow for more people to be included and have a voice by soliciting input from a variety of sources and mediums beyond a single meeting

Measure performance over output. Recognize that some employees work well remotely and can meet the needs of the role better with a flexible environment

Develop a system for regular check-ins. Ensure you're making an effort to include remote workers, have group chats and have continuous, conscious conversations.
Trend 3: Burnout
According to the ADP study, 1 in 4 employees admit to being burned out and feeling tired. Feeling pessimistic and disengaged from work, they are affected by a lack of proper staffing (which puts an extra load on current staff), a lack of resources, physical and mental health issues as well as world and societal factors.
To address and help employees overcome burnout, Halfyard recommends that employers create a culture where open communication is encouraged. "There is a clear correlation between speaking up and feeling less burned out," she explains. "Speaking up can be an antidote to burnout – as you can well imagine, if we have something lingering, it stays with us and causes extra stress."
She suggests engaging employees in the following ways:
Listen deeply. Before you can change culture, you need to know where you stand. Ask open ended questions and encourage candid answers.

Approach as a friend, not a foe. Welcome feedback and offer ways to help.

Stick to the facts. Avoid broad conclusions or judgements and focus on specific incidents, then safety invite that dialogue. For instance: 'Your last three assignments have come in late, which is unlike you. Are you okay?'

Take action. Once the employee takes a risk to share their perceptions, they want to see evidence that something will be done to address them.
Trend 4: Employee engagement and retention
As employers likely already know, this is an employee's market. Halfyard believes it will stay this way for some time, which places more emphasis on recruitment and retention.
"Recruitment and retention are reflections of different sides of the same employee value proposition coin. Businesses that fail to reinvent their approach to attract and retain talent risk turnover," says Halfyard. "They're going to have vacancies and lost opportunities that can negatively impact their bottom lines."
She discusses the importance of focusing on both the candidate and the employee experience to attract and retain top talent today, showing the results of their 2022 survey, which reveals that 24% of respondents were new in their current role (less than 6 months), 48% were actively searching for new employment opportunities, 88% of those considering changing jobs in the next six months were primarily motivated by compensation, and flexibility was the second most determining factor at 71%.
"Employers who proactively evaluate their retention strategies have an opportunity to outpace their competitors to attract and retain top talent," says Halfyard, who adds "employee prioritization of work/life balance is absolutely key and appears to be influencing how companies are recruiting talent in Canada."
Halfyard cites three major influences of retention – two of which are beyond employers' control:
Marketplace and the economy. When the economy is growing, job growth increases and unemployment rates decline, so workers have more opportunities to change jobs. The cost of living can also force employees to leave the area and find a more affordable community in which to live and work

The lives of individual employees, including their life stage. Tenured employees may be looking to slow down while younger employees may have more family responsibilities

The organization, which includes relationships, culture, compensation and development
While small business owners may have fewer resources to dedicate to HR strategies and employee retention measures, employers who invest in employee development, engagement and satisfaction will see their efforts pay off. Small business owners recognize people are their greatest asset – understanding their staff's challenges, influences, concerns and motivations can enable owners to become an employer of choice.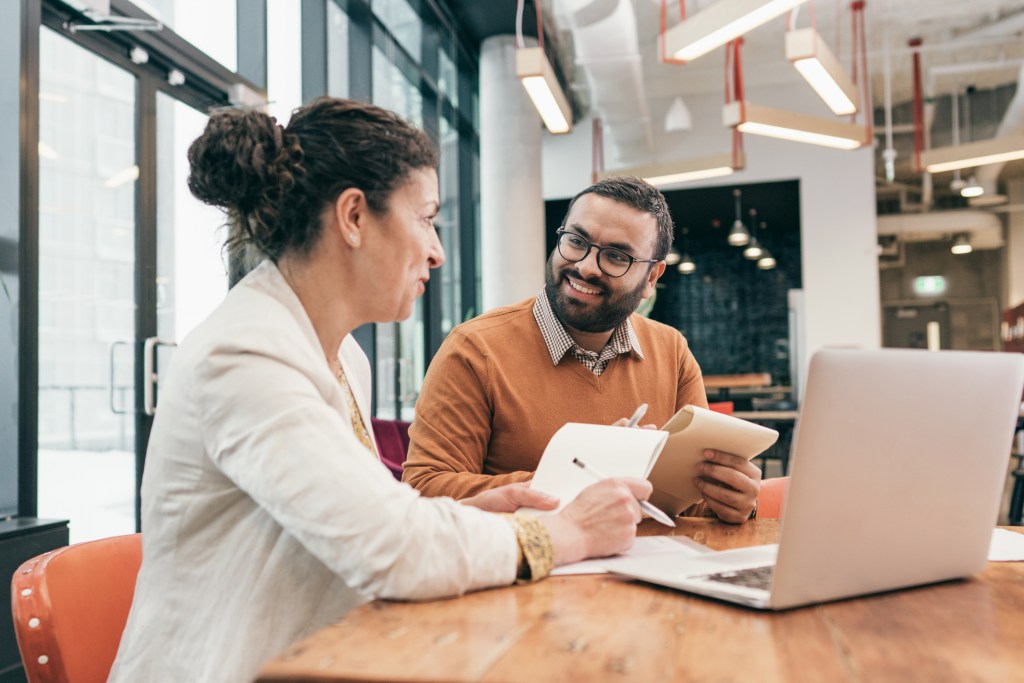 Managing Payroll and Human Resources: Faster, Smarter, Easier with ADP
As a business owner, you're managing more than ever. And, with limited time to get it all done — you can't afford mistakes. You need a trusted payroll and HR platform that can help you manage this important part of your business, freeing you up to focus on driving your business forward.
This article is intended as general information only and is not to be relied upon as constituting legal, financial or other professional advice. A professional advisor should be consulted regarding your specific situation. Information presented is believed to be factual and up-to-date but we do not guarantee its accuracy and it should not be regarded as a complete analysis of the subjects discussed. All expressions of opinion reflect the judgment of the authors as of the date of publication and are subject to change. No endorsement of any third parties or their advice, opinions, information, products or services is expressly given or implied by Royal Bank of Canada or any of its affiliates.
Share This Article