Bryan and Sarah Baeumler Share 10 Tips to Start, Manage and Grow Your Business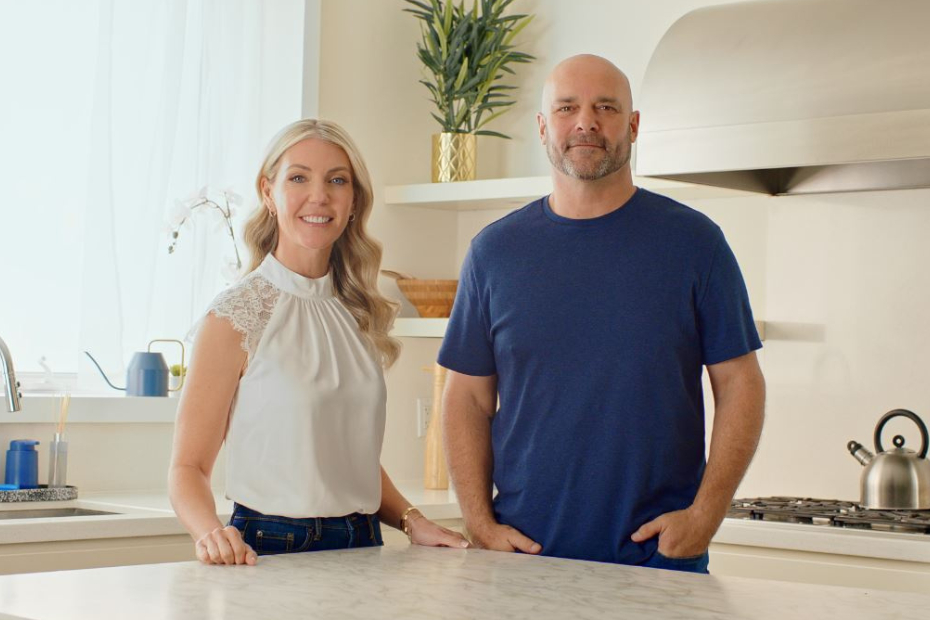 PUBLISHED August 31, 2023 • 8 min read
In the recent RBC Ask Bryan and Sarah Baeumler Anything special live event, host Shelagh Cummins, CEO and Founder of The Road to Seven presented Bryan and Sarah with questions from business owners across the country, addressing everything from lessons learned to dealing with financing to scaling a business. Viewers learned that starting, managing and growing a business isn't rocket science — but it does take grit, vision and some help and guidance from those who have been there before.
[Watch on-demand recording]
Ask Bryan & Sarah Baeumler Anything 10/5/2023
For Small Business Month in Canada, Bryan and Sarah Baeumler answer your most pressing business questions in this webinar.
Watch Now
Password: RBCsmallbiz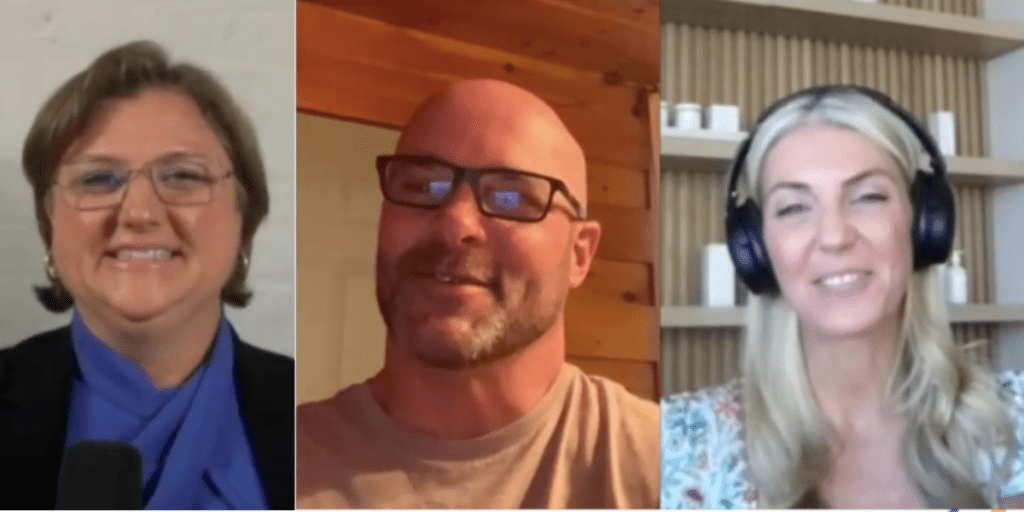 Here are 10 key takeaways.
1. If you don't ask, the answer is always no
When Bryan Baeumler was building his construction business, he noticed workers getting free advertising in the background of renovation shows. He noted the marketing opportunity and sent an email to a production company offering three months of free labour in exchange for some marketing in the show. From there, things snowballed out of control. "Before I knew it, I was at Alliance Atlantic and was being asked if I wanted my own show."
As Bryan explains, Wayne Gretzky has a famous quote: You miss 100% of the shots you don't take. In his instance, he took a shot, leading to an incredible opportunity. "It all starts with the ask," he says. "If you don't ask, the answer is always no."
2. Hire slowly, hire for attitude and hire for skills you don't have
When growing a business, hiring is a tricky thing. When you hire your first employee, you're giving away a big portion of your revenue to someone else. But if you don't hire, you can't grow. Bryan and Sarah answered several questions about the intricacies of hiring with a few valuable tips:
Review your office space needs. If your in-person workforce has been reduced, consider downsizing your space to reduce rent payments.

Online: Sign in to your RBC Online Banking account and click on your loan or line of credit. The next page will display your insurance status. Click on the link that indicates your status. This will take you to a new page, where you can follow the steps to apply for insurance.

Over the phone: Call our RBC Insurance Service Centre at 1-800-769-2523 to enroll. For Alberta and Saskatchewan clients, call RBC Royal Bank at 1-800-769-2511.

At your branch: Visit your local branch and ask to speak with a credit specialist, who can assist you with your LoanProtector® Insurance application.

RBC mobile app: Log in to your RBC mobile app and apply for LoanProtector® Insurance on the account details page.
3. There's room for competition, even more for cooperation
Bryan and Sarah have had employees move on to form their own businesses. "Many of our younger employees have gone on to create their own companies, and now we use them as sub-trades," says Bryan. "There is plenty of room in the marketplace for competition. But there's even more room for cooperation." By making space for more entrepreneurs, it can lift up an industry and make everyone better. "If they want to run their own business, I say let's partner on it and develop a symbiotic relationship."
4. The basics matter
When Bryan first started out, his father pointed to his truck (which was painted with 'Baeumler Construction' on the side) and said, "That's my name, don't mess it up." His mother piped in, "Keep your nose clean." Bryan explains she meant to do things properly: Show up when you say you'll be there, do what you say you'll do, clean up [the work site] at the end of the day, pay your taxes and do it all again tomorrow. "It's a very simple recipe for success, and it really boils down to those basics," says Bryan.
5. Be in tune with your numbers — and get help if you need it
When you run a business, one of the key parts of the day-to-day operation — which may not be part of your natural skill set — is being organized with your finances. "You have to know how to run a business if you're going to run a business and keep it profitable," says Bryan. "You need financial targets, you need metrics, and you need data." Speaking to contractors specifically, he advises looking at historical data, keeping current on material costs and using software to manage projects.
Sarah adds the importance of getting help with bookkeeping and accounting if needed. "If you're struggling with some of these things, bring someone in. Ask for help from people who are trained in those areas because it will make your life easier and you'll be able to focus your attention on other things, like growing the business."
6. Seek partnerships early on
Along a similar line, Sarah adds that it's important to build relationships with key partners early on. "All too often, entrepreneurs — especially in the early days — wait too long to bring people in for help or to ask questions." While you may not need certain skill sets right now (such as an accountant or lawyer), establishing relationships early means that when you do need to call on someone, you can pick up the phone and have a conversation. "You want to build trust with advisors early," she says.
This is particularly true when it comes to financial partners. Sharing your goals with your bank in the early stages of your business can spark conversation about financing options and timing. For instance, if you don't get approved for a loan in your first meeting, "there will be information you can take away from that, and you'll know how to structure your plans better and reach your goals," says Sarah.
7. Don't strive for "balance"
One of the most common questions Bryan and Sarah receive is about their ability to work together as a married couple. "It's challenging, it's rewarding, it's the best, and it's the worst," says Bryan. He adds that "balance is a fallacy" and by constantly seeking it you are setting yourself up for failure. "You have to separate business and life a little bit, and I think we're still trying to figure that out."
Sarah adds that it's easy to put unreasonable expectations on one another when running a business together. "You put expectations on your business partner who is also your partner in life, that you would not normally put on anyone else. I think if I was to wear a different hat and had a business partner that I was not married to, my expectations would be different."
When speaking about being a female entrepreneur specifically, Sarah acknowledges the additional pressures and expectations that come with the territory. "We need to remove all the barriers that exist when we're looking at women in trades and women in entrepreneurship," she says. "Women want to be there to support our family. We also want to support a career. We want to be fulfilled from a health perspective, especially a mental health perspective. So, I think we have to look at things much more holistically. If we can remove as many barriers as possible, we can see a continuation of the rise of women in the workplace."
Bryan and Sarah agree that for them, communication and compromise are crucial, as are taking moments to reset.
8. Keep your finger on the pulse, especially as you grow
When asked about scaling a business, Bryan had first-hand lessons to share. "If you're an owner-operator, anything positive or negative with your business is on you. Your job is you. It's your responsibility," says Bryan. But as you grow to a size where you can no longer be on every site all day, you're putting the responsibility on other people. "While it may become impossible to be everywhere, you have to keep your finger on the pulse of your business. You have to communicate with your clients and have an open line of communication. You have to be accessible so you get immediate feedback." And continue to run your business according to your standards and values.
9. Set your own goals
One of the lessons Sarah wishes she had learned earlier in their journey was to focus on setting her own goals. "Sometimes we select goals because of what other people in the market are doing. And we're not driven to want to do those things because it's not our goal," she says. "As an entrepreneur, you have to stop looking at what everyone else is doing and focus on what's making you uncomfortable in your business — because those are the things that inherently need work. Focus on those areas in need, as they'll drive the shift in your business and help you achieve what you intend to achieve."
10. Invest in the right things
Bryan and Sarah were asked about the best investment they've made in their business. For Bryan, it's the time he has put in. "You can't just plant a seed and go have a nap. It needs to be watered. You need to pick the weeds and fertilize it. You need to protect it from the rabbits and everything else. Otherwise, you won't enjoy that big harvest table full of your labour one day. The best investment I've ever made in my business was my time."
For Sarah, the best investment made is in yourself. "As an entrepreneur, you are constantly learning and course correcting. When you invest in yourself, in what you need to continue to grow — whether through courses, seminars or asking questions — you can show up every day and feel confident in yourself."
This article is intended as general information only and is not to be relied upon as constituting legal, financial or other professional advice. A professional advisor should be consulted regarding your specific situation. Information presented is believed to be factual and up-to-date but we do not guarantee its accuracy and it should not be regarded as a complete analysis of the subjects discussed. All expressions of opinion reflect the judgment of the authors as of the date of publication and are subject to change. No endorsement of any third parties or their advice, opinions, information, products or services is expressly given or implied by Royal Bank of Canada or any of its affiliates.
Share This Article