How the Trade Club Alliance is facilitating international trade for businesses globally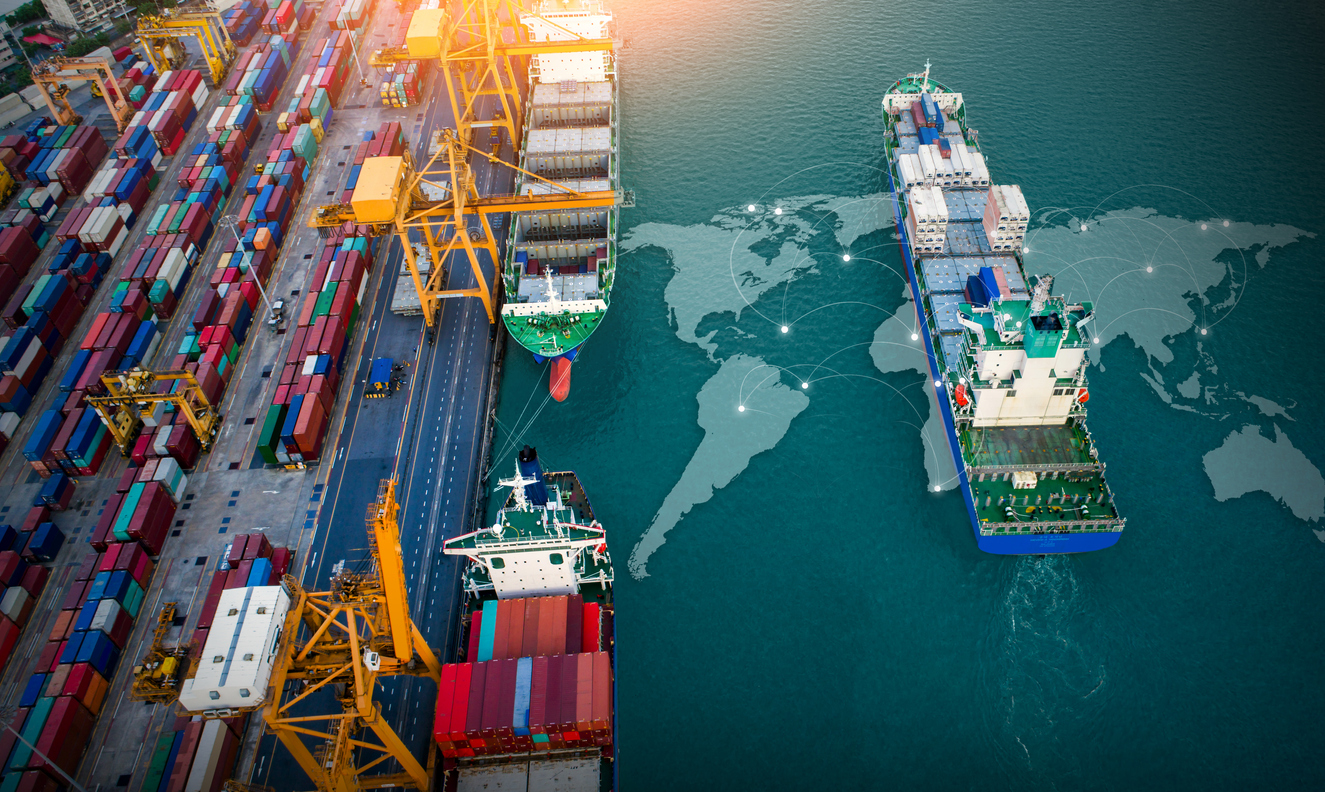 PUBLISHED October 31, 2023 • 5 min read
Hosted by RBC Global Solutions Team, the Trade Club Alliance recently brought together leaders from global financial institutions to discuss how they can work together to advance international trade capabilities for clients. Here are the highlights of their discussion
What do businesses need more of to navigate the current challenges facing global trade, and how can the biggest financial institutions from around the world help?
Those were two of the major topics up for discussion at the recent Trade Club Alliance (TCA) General Assembly.
Hosted by RBC Global Solutions Team, the event brought together some top leaders from member-banks –including Eurobank, Santander, SCB, Standard Bank, and more – to talk through how they can learn from each other to make international trade easier for clients.
The organization was born out of the need to equip businesses with information needed to overcome obstacles they may face. The Alliance offers an innovative digital platform that gives members the opportunity to connect with trusted partners in new markets while nurturing growth through human relationships.
Since its inception in 2015, the TCA has grown to cover over 65% of global trade corridors, accounting for 79% of the world's GDP (and it's still expanding!), and has created nearly 300,000 business opportunities for its 23,800-plus members in over 40 countries.
Here are some of the key items that were discussed at the assembly.
Businesses need support with identifying and managing relationships, especially in emerging markets
It's never been more important to develop and implement an ESG strategy for a business. That strategy needs to cover everything from the sustainability of an organization to the credibility of its supply chain vendors.
To help organizations navigate these challenges, those in attendance at the assembly discussed ways to enhance the TCA's digital platform by partnering with banks in emerging markets. TCA's digital platform tool uses machine-learning technology to provide brands with information on key markets, including trend data and shipping requirement information. The platform first launched as a way to connect companies in Europe to those in Latin America.
This year, the goal of the Alliance is to expand its reach into China. This is of critical importance to TCA member businesses because 18% of companies want to export to China when only 10% do so today, and as one of the world's largest markets, navigating the complexities of relationships with China is key for any organization.
To that end, the TCA has recently entered into a partnership with the Bank of China. By year-end 2023, thanks to previously unknown local data about businesses, members of the TCA will be able to better navigate building trade partnerships with the country's major importers and exporters.
This data will be embedded within the TCA's digital platform and will help the TCA expand its reach into additional influential emerging markets such as Egypt, Vietnam, and India (where there exists a burgeoning population of SMEs looking to trade internationally).
Consistency is critical for businesses investing in international trade
One of the biggest stumbling blocks for any organization navigating the international trade ecosystem is the lack of consistency in processes used by financial institutions. Most businesses deal with more than one bank at a time, and it can be tricky to manage a trade transaction and expectations across multiple partner banks.
To address this concern, the TCA thought leaders discussed the many ways they can enhance collaboration and actively engage on annual trade corridor activities. This will include the sharing of relevant data to the TCA's metrics dashboard. By sharing how deals are successfully made (and the corresponding information around business results and revenue growth generated), banks in each of the member countries can streamline their processes and workflows to enable client success.
This will also involve better facilitating TCA member banks to engage in discussions around trade, trends within various sector, and to make business referrals. (TCA members already set targets for conversation success rates with clients and numbers around member growth.)
Businesses need an evolved and secure platform to perform transactions on
The rapid-fire rate at which digital technology changes in the world of finance means clients need to be nimble and able to respond to shifts within the economy near constantly. With so many banks competing in trade, through offering financial tools and additional support services, it can also be confusing for businesses to determine which is the best fit for them (be they a TCA member or Canadian business more broadly). Notwithstanding the risk of fraud that goes along with dealing with platforms that can't verify the reliability of their membership.
This is where the TCA can help. A priority focus of the organization is to evolve its digital offering to ensure it operates within a safe environment and enables businesses to meet trusted partners in a way that's easy, secure and efficient.
All members were in agreement that the evolution of the TCA's digital ecosystem is critical, and must be executed in a way that upholds the organization's high standards for data and information protection.
The way ahead
The Assembly concluded with a lookahead to 2024, and a discussion on how to evolve all that the TCA does for member banks and clients. The ultimate goal is to continue helping business navigate the complex challenges facing global trade by collaborating across borders to help build a strong today for a stronger tomorrow together.
To learn more about RBC Global Connect, RBC's proprietary platform dedicated to helping businesses go global, you can access the link here.
For more information on the Trade Club Alliance, click here.
This article is intended as general information only and is not to be relied upon as constituting legal, financial or other professional advice. A professional advisor should be consulted regarding your specific situation. Information presented is believed to be factual and up-to-date but we do not guarantee its accuracy and it should not be regarded as a complete analysis of the subjects discussed. All expressions of opinion reflect the judgment of the authors as of the date of publication and are subject to change. No endorsement of any third parties or their advice, opinions, information, products or services is expressly given or implied by Royal Bank of Canada or any of its affiliates.
Share This Article