How Businesses Can Build Resilient Supply Chains (Webinar)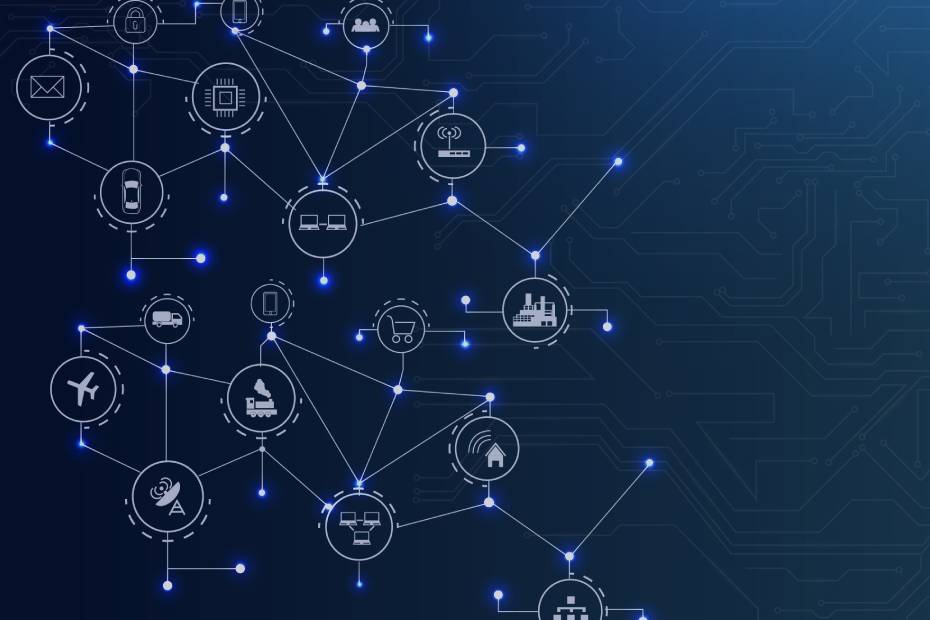 PUBLISHED May 20, 2022 • 7 min read
While the Canadian economy appears to be well on its way through post-pandemic recovery, aftershocks of the COVID-19 pandemic continue, and other world events are further unsettling the global supply chain. As disruption appears to be the "new normal," building resilient supply chains and production strategies that can withstand future pressures is critical. In this webinar, Building Resilient Supply Chains, a panel of experts share their experiences and insights, which can help businesses develop the resilience required to succeed.
Lynette Gillen, Vice President of Commercial Solutions and Trade at RBC is joined by Nathan Janzen, RBC Assistant Chief Economist and Professor David Johnston, Research Chair and Director for the George Weston Ltd. Center for Sustainable Supply Chains.
The State of the Global Supply Chain
To set the stage on the current state of the global supply chain, Nathan Janzen provided context, identifying the key elements of the global economy that are having an impact.
"There are a lot of issues out there," Janzen admitted, indicating that while the economic impact of the pandemic has been decreasing in North America, the pandemic is ongoing globally, posing a continued risk to supply. The Russia-Ukraine conflict is also adding to global supply chain disruption. "At the same time, demand is still exceptionally strong," he explained. "There is still a lot of household cash to be spent and the composition of demand is such that there is still more weight on the consumption of physical merchandise. The services sector side of the economy – the high contact travel and hospitality sectors – are still recovering." And while demand for merchandise is strong, it's bumping up against limited supply, which is pushing consumer prices higher. "We still have a lot of challenges on the goods-producing side of the economy and the supply chain side of the economy," he said.
Key Changes Across Businesses
So how have businesses been adapting? Professor David Johnston explained that there is a great deal of discussion in boardrooms across North America about how to deal with supply shortages and how to become more resilient given expected disruption in the foreseeable future. He noted that some businesses are considering adding redundancy in the number of suppliers they deal with and/or adding bigger buffers of inventory. "As you can imagine, however, some of these [solutions] are not very popular because there might be costs involved with them," he explained.
There is also a great deal of talk around improved forecasting as well as having better dialogue downstream in the supply chain to customers, and upstream to suppliers. "There is also a lot of interest in near-shoring instead of offshoring," he said, adding "this is just not realistic to happen in the short-term because supply chains are hard-wired into international trade and cross-border trade."
Given shortages of everything from microchips to certain raw ingredients and consumer goods, Professor Johnston explained that some companies are reducing the number of varieties they make of a food item, given what they can reliably put on the shelves. "And some organizations are beginning to act on changing their policies in the areas of purchasing, managing demand and how they handle their logistics, distribution and transportation."
Common Challenges Faced by Business Owners
While every business has different needs and challenges, there have been some common obstacles faced by business owners in Canada. Even those companies whose products are primarily made in Canada faced issues with sourcing raw materials and shipping internationally. The panel discussed how labour shortages and wage escalation have made a significant impact to many businesses as there is a shortage of people across sectors, including warehousing, truck driving, retail and manufacturing. What's more, shortages and rising prices in real estate have made it very challenging to find warehouse space.
Who's Been Thriving?
Professor Johnston explained that those companies with good management already in place were the ones that have fared well. "Companies that were proactive… and had visionary leadership and the right values were able to thrive," he said. "Good people are very good at crisis – they know how to step up and get things done. They also know how to get people to work together."
He further added that companies that had started a digital transformation before the pandemic were better equipped to manage through disruption. "They were already driven by data and analytics and could collect that information to make decisions in real time – so when the crisis occurred, they could be agile and knew where to deploy the resources."
Finally, those companies with good relationships with suppliers were in a position to handle supply chain disruption better, either through dialogue with suppliers that enabled them to "work things out," or through a position of power they held within the industry that gave them leverage with suppliers. "Good relationships need to be in place to secure supply at a good cost with good quality and on-time delivery," said Professor Johnston – whether you're in the middle of a pandemic or not.
The Impact of Environmental, Social and Governance Factors
Many businesses today are weaving Environment, Social and Governance (ESG) goals into their practices, and the panel discussed how important ESG is in today's environment, and what it means in terms of supply chain management.
"The next disruption might be coming from an environmental or social crisis," explained Johnston, adding that the impact of climate change – in the form of forest fires and floods – has already had a major impact on supply chains. "And from a supply chain point of view, it all boils down to how you're going to build trust between organizations, suppliers and customers." He also explained that there will be a need to educate supply chain professionals to cope with social and environmental concerns and think outside of the box. "Traditionally [supply chain professionals] have been thinking about managing costs, quality and productivity," he said. Now, there will need to be a shift in asking questions such as: How do we remove carbon from the atmosphere? How do we change our HR policies to get more people working from communities that we haven't traditionally hired from? How do we get more small and medium-sized businesses involved? How do we build an inclusive supply chain?
The Near-Term Outlook
Looking ahead, Nathan Janzen provided a near-term outlook, which he indicated is "fairly positive." As Canada's economy is still recovering from the pandemic, there is room to grow in the travel and hospitality sectors – and certain disruptions will continue to impact specific sectors for a while. The auto sector, for instance, will face limited auto production for some time, given the shortages of chips. Labour supply will also further limit growth. "The unemployment rate in Canada is the lowest it's been since 1976. But if you look at the number of job postings on Indeed.com, they're 70% higher. So you have 70% more job openings versus pre-pandemic, with businesses fighting over 5% fewer unemployed workers."
With labour income increasing, there is a great deal of household purchasing, which is leading to higher inflation. In an effort to curb the rise, the Bank of Canada is raising interest rates. Janzen was quick to point out, however, that it's not all a negative story, it's just a question of how long this strong level of consumer demand will be sustained, and whether it will be there long enough for businesses to really take advantage of it.
While the pandemic is winding down, disruption in one form or another is sure to be the new normal. Companies that are prepared, agile, collaborative and foster strong relationships with their suppliers are more likely to come out on top. Embracing advances in technology and ESG practices will also help weather future storms as businesses that have better tools to forecast, track and adapt will be able to absorb the impact of disruption better and faster in the future.
RBC can help you manage and grow your business outside of Canada, with trade specialists dedicated to helping businesses navigate global transactions. Trade with Confidence – check out our trade solutions.
This article is intended as general information only and is not to be relied upon as constituting legal, financial or other professional advice. A professional advisor should be consulted regarding your specific situation. Information presented is believed to be factual and up-to-date but we do not guarantee its accuracy and it should not be regarded as a complete analysis of the subjects discussed. All expressions of opinion reflect the judgment of the authors as of the date of publication and are subject to change. No endorsement of any third parties or their advice, opinions, information, products or services is expressly given or implied by Royal Bank of Canada or any of its affiliates.
Share This Article