How Purdys Chocolatier is Using RBC Insight Edge to Connect With Customers and Drive Expansion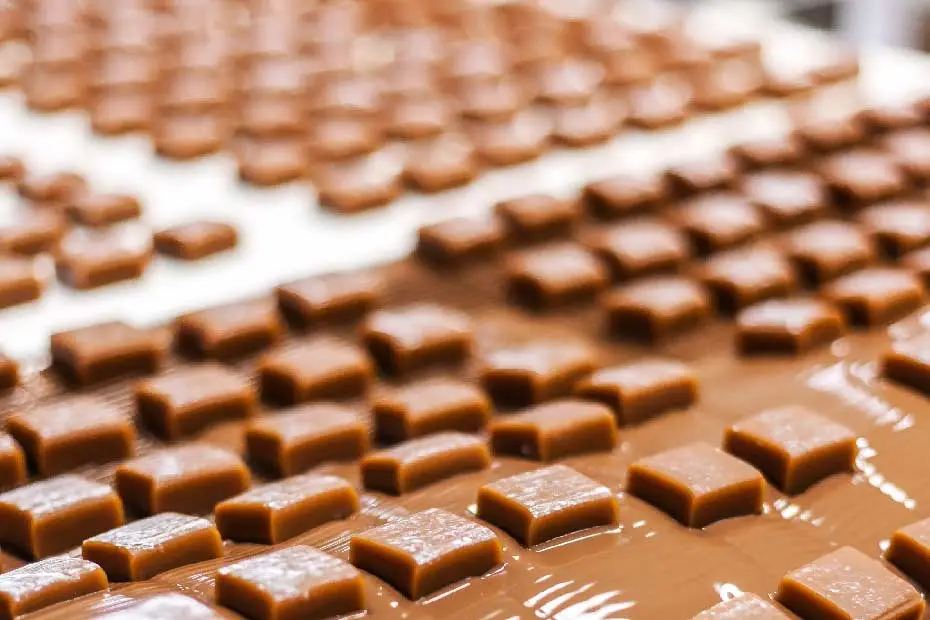 PUBLISHED May 10, 2021 • 5 min read

Purdys Chocolatier was founded in 1907 on Robson Street in downtown Vancouver. A family-owned business since the 1960s, Purdys has a long history of making their premium chocolates with high quality ingredients and sustainable cocoa. Known for their signature purple and gold packaging and loved by generations of Canadians, Purdys is intent on upholding their traditions while creating an exciting future for their brand.
With 81 locations and counting, Purdys continues to look for expansion opportunities nationwide. While approximately 75 percent of locations are in the Western provinces, the company expanded to Ontario in the early 2000s and has 27 locations across the province. Their current expansion plan includes growth both within existing markets and into new regions.
Like with any business focused on growth, the Purdys team is aiming for an efficient, profitable and sustainable expansion – at the same time, they want their current locations to continue performing well, which involves consistent oversight of sales and buying trends.
How RBC Insight Edge has helped with growth and efficiency
As with most companies, resources are not unlimited at Purdys. They need to make the most of the tools, time, people, and budget available to them. As one of the first companies to test out RBC Insight Edge, Purdys has been able to use the tool to maximize key aspects of their business.
RBC Insight Edge is a new platform designed to help businesses make informed decisions at any stage by providing access to real-time intelligence, customer spending patterns, and commercial activity within specific neighbourhoods. It also enables businesses to understand the competitive marketplace and how they stack up against others in their industry.
In a recent discussion with Purdys President Lawrence Eade and Director of Product & Insights Ron Young, the team shared how they have leveraged RBC Insight Edge to drive success:
To identify future retail locations
Out of Purdys 81 national locations, only a handful are not in a shopping mall – and malls continue to be their target expansion venue. As Purdys plans out their growth efforts, RBC Insight Edge has allowed them to tap into the demographic information in both their existing shops and potential new locations to understand where there might be a good fit.
"When we're looking into new leases, RBC Insight Edge gives us information to help us determine whether it may be a good location for us or not," says Eade. "Comparing demographics of successful locations to potential future locations allows us to de-risk the decisions we are making."
In fact, a mall in Ontario recently approached Purdys about potentially leasing an available location. By using Insight Edge, they were able to see that the demographics of the area were not typical for a successful Purdys location. "We have been in business for over 110 years, so we know our neighbourhoods here (in the West) and know who our customer is generally, but with our relative newness in Ontario, we're not as well-versed in the nuances of each neighbourhood," says Young. "Being able to see the difference through Insight Edge has made a huge difference."
To establish product offerings by location
With nearly 100 products in their catalog, Purdys doesn't sell or merchandise every SKU they have in every location. The team has used Insight Edge to look closely at demographic data – and they have found big swings in age, household income and consumer spending by neighbourhood. These insights have been used to help them make specific product decisions that best align with the customers visiting their stores.
For example, Insight Edge has shown them that their downtown Toronto location is frequented by younger shoppers, so they feature their vegan and no sugar added offerings there, which have become top sellers. And in looking at household income and consumer spend levels, they can feature products and offers that align accordingly, such as larger gift boxes in higher-spend locations.
To target their communications
By having access to the demographic data of shoppers at specific locations, the Purdys team has been able to get very specific in their marketing tactics. "We can narrow in on the age of the consumer, the gender of the consumer and their household income, which allows us to really target advertisements and develop marketing patterns for those groups," says Eade.
They can also see how far customers have traveled to get to their locations – during COVID it's been particularly beneficial to see how close to home people are shopping. "People aren't traveling as far, so our marketing efforts have changed," he explains. "We're not marketing 50 kilometres away from our stores – we're marketing 5 kilometres away," adding that Insight Edge has allowed them to change with the changing times.
Before Insight Edge, the team at Purdys would make decisions through intuition, gut feel and by collecting, evaluating and deciphering data from many sources – a process that would take a great deal of time, energy and resources. And often, data would be outdated (i.e. if using census data) and sometimes conflicting, so the accuracy of the information wasn't always dependable. "We would make a decision and hope we were making the correct one. Now we make a decision, and we know it's based on fact and accurate information," says Young.
RBC Insight Edge has allowed Purdys to prove and disprove information, reduce the risk of expansion decisions and reach their customers where and when they are. While they're a company steeped in tradition, they have adopted forward-thinking, innovative tools to move their business confidently into the future.
This article is intended as general information only and is not to be relied upon as constituting legal, financial or other professional advice. A professional advisor should be consulted regarding your specific situation. Information presented is believed to be factual and up-to-date but we do not guarantee its accuracy and it should not be regarded as a complete analysis of the subjects discussed. All expressions of opinion reflect the judgment of the authors as of the date of publication and are subject to change. No endorsement of any third parties or their advice, opinions, information, products or services is expressly given or implied by Royal Bank of Canada or any of its affiliates.
Share This Article