HOME BUYING 101: 8 Questions to Ask Before Buying Your Next Home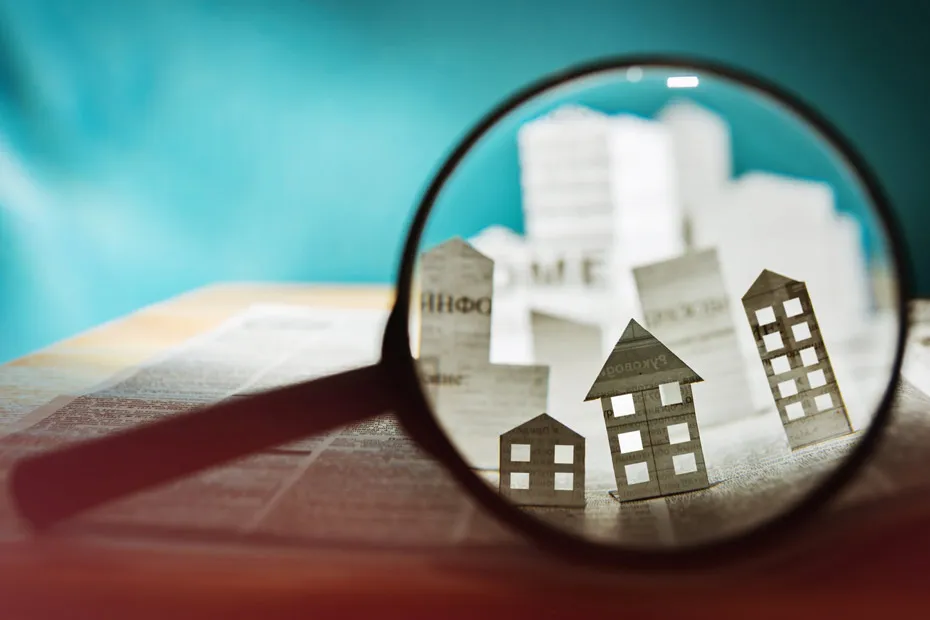 PUBLISHED August 31, 2021 • 5 min read
Looking to buy a home? If you're in the thick of open houses and online photo galleries, chances are you're already knee-deep in questions about what the next move is.
Likely you have a million questions running through your head: "What's the right neighbourhood? Should I buy move-in-ready, or can I handle a fixer-upper? Will I regret buying a house with a pool?"
To help you get the facts you need to make an informed decision, here are eight questions to ask yourself before you make your next move:
1. Do I really need a home inspection?
This is an easy one: Yes, you do. An inspection will give you insight into the quality of the home you're buying — and if anything does need repair, you will go into the purchase with your eyes open. If you get into a bidding war over a home you absolutely adore, you may feel pressured to make a clean offer, leaving out the inspection clause. But there are significant risks to doing this. Without an inspection, you won't have a trained eye to review such critical aspects of the home such as the foundation, roof, wiring, heating/cooling systems, presence of moisture, and other things that could end up costing you thousands of dollars if there is a problem.
2. What issues should I look out for in an older home?
Older properties come with a great deal of charm, character and many unique qualities you typically don't find with newer builds. They can also come with some additional unknowns, given they were built before current codes and safety measures were put in place.
For example, older homes should be checked for such materials as lead paint and asbestos, and wiring should be examined to ensure it's up-to-date. Over decades of various home owners, older properties may have also been subject to creative DIY solutions to a range of issues. For these reasons, it's a good idea to get a second inspection done, to ensure nothing is missed. And if any structural questions or red flags are raised, it's smart to bring in an engineer before you close the sale.
3. Are there fewer problems with new builds?
Often, floor plans, square footage and finishes may end up being different in the final version of your home versus the model suite. That's why it's important that your new home contract is reviewed in detail — by both yourself and a lawyer — so that you have a chance to approve substitutions, exclusions and inclusions before your home is built.
It's also important that you inspect your new home at least twice — once before you take possession, where you write down any and all deficiencies the builder must fix — and one about a month before your new home warranty expires so that you can identify any problems that arise through the changing seasons. When purchasing a new home, getting everything in writing and being meticulous in your documentation is a must.
4. Is it a bad decision to buy a home with a pool?
There is a school of thought that a pool will detract from a home's value, and when you're ready to move, it could be more difficult to find a buyer. There is another perspective that a pool adds aesthetic value and would appeal to those buyers who just have to have a pool. The key here is to buy from your heart and not worry too much about resale values… if you think you will use and enjoy the pool and are prepared to properly maintain it, then go for it.
5. Does this condo come with storage and parking?
No. Assuming your new condo comes with a parking spot and storage locker is a common (and expensive) oversight many new condo-owners make. When reviewing the purchase contract, make sure you go through it thoroughly to understand what is included and what isn't. And if it comes with parking and storage, go take a look at the spots so that you know where they are located and how big they are. You don't want to be stuck with a compact corner spot your car won't fit into.
6. Can this tree in the yard cause me problems?
Large, mature trees can add charm, shade, and natural beauty to the property. But if they are planted too close to your home's foundation, they could cause troubles down the road — such as falling on your or a neighbour's home. Some trees can also cause substantial structural damage as the roots grow. When you do your home inspection, talk to the inspector about the tree roots and find out how close they are to the foundation and what his/her perspective is on future growth. Bring in an arborist if there is any uncertainty.
7. Should I measure the driveway?
If you have two SUVs and are looking to buy in an urban environment, then yes, it may be a good idea to measure the driveway, garage and / or parking pad to make sure your vehicles will fit. Many homeowners have discovered too late that they can't park on their own property.
8. What new developments planned for the area?
Will that peaceful park turn into condos in a couple of years? Will that large home down the street be turned into 10 townhouses? Finding out what the plans are for your immediate area can help you feel comfortable that you will enjoy living in your new community for years to come.
Diane Amato is a Toronto-based freelance writer who loves to talk about finances, travel and technology.
This article is intended as general information only and is not to be relied upon as constituting legal, financial or other professional advice. A professional advisor should be consulted regarding your specific situation. Information presented is believed to be factual and up-to-date but we do not guarantee its accuracy and it should not be regarded as a complete analysis of the subjects discussed. All expressions of opinion reflect the judgment of the authors as of the date of publication and are subject to change. No endorsement of any third parties or their advice, opinions, information, products or services is expressly given or implied by Royal Bank of Canada or any of its affiliates.
Share This Article