Should I Rent or Buy a Vacation Home? How to Decide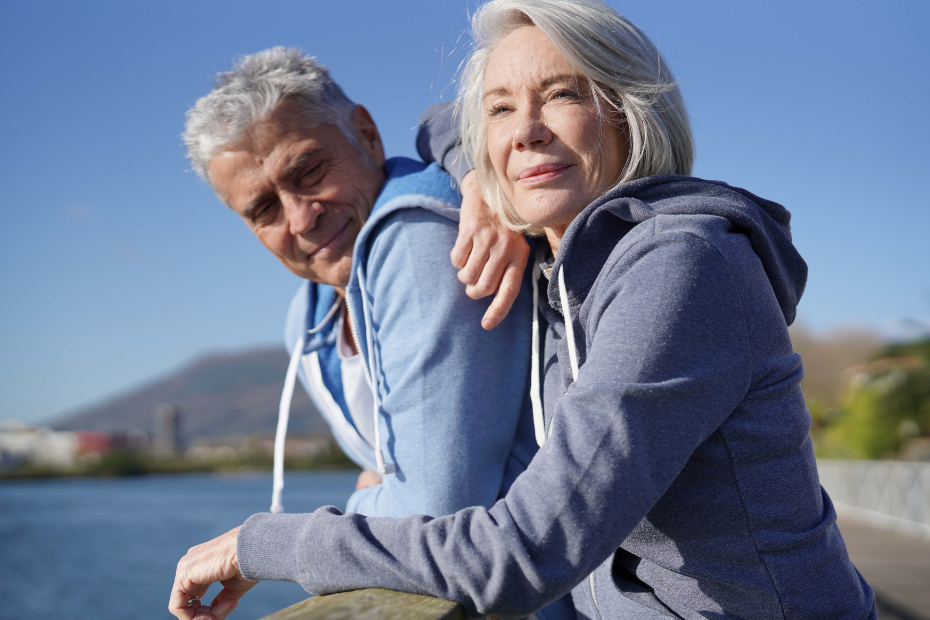 PUBLISHED August 30, 2023 • 4 min read
If you usually travel to warmer climates each winter, do you wonder if renting gets you the best deal? Or if buying a vacation home would be cheaper in the long run?
Here are some considerations for snowbirds thinking of making their winter residence more permanent.
Is buying an option?
Buying is a far bigger commitment than renting, financially and otherwise, so ensuring you're properly positioned is important. Ask yourself:
Do I have the capital for a down payment and/or financing?

Can I cover condo fees, maintenance, taxes, insurance, and other incidentals?

Are short-term rentals permitted if I intend to rent out my home in the off-season? Am I prepared to manage my home remotely?

What are the tax implications of buying real estate in another country?
Renting as a snowbird
If you haven't been wintering for long or don't know where you want to put down roots, it might be wise to rent for now. Also consider:
Cost: While renting a vacation home can be costly, renting lets you budget for your accommodations for the season and be relatively certain how much you'll need to spend. Plus, there may be the opportunity to save if you're a returning guest or if you luck into a deal.

Flexibility: Just because you leave Canada every winter doesn't necessarily mean you want to visit the same destination. As a renter, you can switch it up, try out new places, and find new favourites.

Responsibility: When you rent, you don't have to manage any problems that might arise during the season — you're not responsible for costs like lawn maintenance, condo fees or repairs. You can leave all that to someone else.

Privacy: Snowbird renters give up some independence and privacy in exchange for a place to stay. Whether booking a condominium, house, or apartment, your status as a guest means you'll have some contact with the owners and be extra respectful and aware of the neighbours.

Community: As a vacation renter, your opportunities to establish new friendships and community may be limited. Neighbours might come and go frequently, or if they're year-round residents, they may avoid the renters.
Buying a vacation home as a snowbird
Have you been visiting the same place year after year because you love it? Maybe you're thinking of spending more and more time at your vacation home — or moving there permanently. Whatever the reason, buying a home may be in your future.
Cost: Unless you're paying cash for your second home, buying requires a down payment and financing. You'll also be the one responsible for other expenses, including taxes, maintenance and repairs, insurance, and legal fees. Housing may be costly and scarce, depending on where you're buying. Alternatively, you'll own the property, so you'll build equity over time, and you may be able to rent out your property when you're not there to bring in more income.

Flexibility: Buying a vacation property doesn't lock you into annual visits but may keep you from going elsewhere. If you want to vacation somewhere else, you'll have to account for the extra lodging costs.

Responsibility: Buyers have to manage (or hire someone else to manage) their homes, which may make your winter trip feel less like a vacation. Also, your home needs care year-round, not just during the winter, which may be costly.

Privacy: Depending on the local laws, a landlord may be able to enter their property whenever they choose. Without a landlord or rental agency, you'll have more independence. You also won't have to check in with anyone when you arrive and depart. And you can rearrange furniture, replace fixtures or remodel however you like.

Community: As a homeowner, you may have a better chance of forging long-term relationships because you return year after year. If this is important to you, and you decide to buy, get a good sense of the community you're buying into to ensure it's a good fit. You might even consider renting there for a few seasons first.
Whether to rent or buy as a snowbird will depend on your priorities, lifestyle, and financial picture. When you make a well-reasoned choice, you'll secure your enjoyment year-round.
Thinking of Buying a U.S. Home? RBC U.S HomePlus™ Advantage is built exclusively for Canadians to provide full-service support through every step of the U.S. home buying process
This article is intended as general information only and is not to be relied upon as constituting legal, financial or other professional advice. A professional advisor should be consulted regarding your specific situation. Information presented is believed to be factual and up-to-date but we do not guarantee its accuracy and it should not be regarded as a complete analysis of the subjects discussed. All expressions of opinion reflect the judgment of the authors as of the date of publication and are subject to change. No endorsement of any third parties or their advice, opinions, information, products or services is expressly given or implied by Royal Bank of Canada or any of its affiliates.
Share This Article