3 Ways to Create a Happy Retirement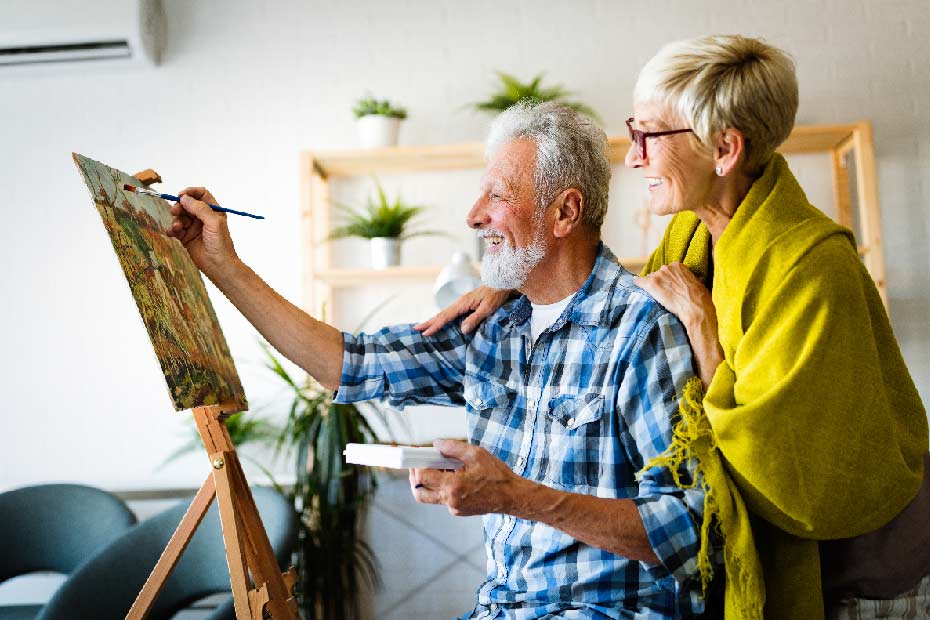 PUBLISHED October 8, 2020 • 3 min read
Many people find themselves sufficiently equipped for the financial side of retirement, but don't plan for their own wellness. It's important to consider how this new journey will challenge and inspire you so you can take steps to enjoy, explore and embrace mental and emotional health in retirement. Here are three ways to achieve optimal wellness.
1. Get Moving
Retirement is a time of well-earned rest and recovery, but many people struggle with an empty schedule after years of steady work. You may need to take some time to property decompress at the onset of retirement, but it's best not to wait too long to put together a productive schedule for everyday life. Here are some suggestions:
Write, draw or think about how you'd like your life to look over the next few years
Allow yourself to visualize without limitations, and use these ideas to build a practical plan
As you do, leave room for categories such as health and wellness, education, social needs, rest and spiritual or mental growth.
Scheduling structured time every day for exercise, social gatherings, phone calls, medication, spiritual practices or knowledge expansion can further help you shift into a new, healthy rhythm of life.
2. Give Back
Studies show that activities centred on the needs of others provide fulfillment and balance to our lives. Where do you see need in your life or community? You may feel inspired to cook meals for an elderly neighbour. Perhaps your love of gardening will lead you to join an environmental project, or through your work experience you can provide mentorship to someone just starting their career. Retirement is a time for your own fulfillment, but you may be surprised at how giving to others can boost your mental health and wellness.
3. (Re)discover your passion
Some people view retirement as a quiet time of relaxation, but it can also be an existing time to rediscover your interests, passions, and the roads you haven't yet travelled. Retirement offers an opportunity to find a new purpose. As you start off on this journey, here are some questions that may lead you in an exciting new direction:
What did you love doing as a teenager?
Is there an instrument you always wanted to play?
What's the one place you've always dreamed of exploring?
Would you enjoy having a pet?
When did you feel most happy?
How could a group class help you explore who you are?
What is one hobby you always wished you had more time for?
If you're looking to use this time to learn new things, check out
Boomerang
— an RBC Ventures company designed to help Canadians who are approaching or living in retirement form social connections. Through interactive
online workshops
, you'll be able to learn new hobbies such as photography or creative writing, or take part in activities such as guided meditations and book club hangouts. Boomerang is
free to join
, after which you'll have access to over 100
workshops and events
.
This article is intended as general information only and is not to be relied upon as constituting legal, financial or other professional advice. A professional advisor should be consulted regarding your specific situation. Information presented is believed to be factual and up-to-date but we do not guarantee its accuracy and it should not be regarded as a complete analysis of the subjects discussed. All expressions of opinion reflect the judgment of the authors as of the date of publication and are subject to change. No endorsement of any third parties or their advice, opinions, information, products or services is expressly given or implied by Royal Bank of Canada or any of its affiliates.
Share This Article