Finding Part-time Work in Canada as an International Student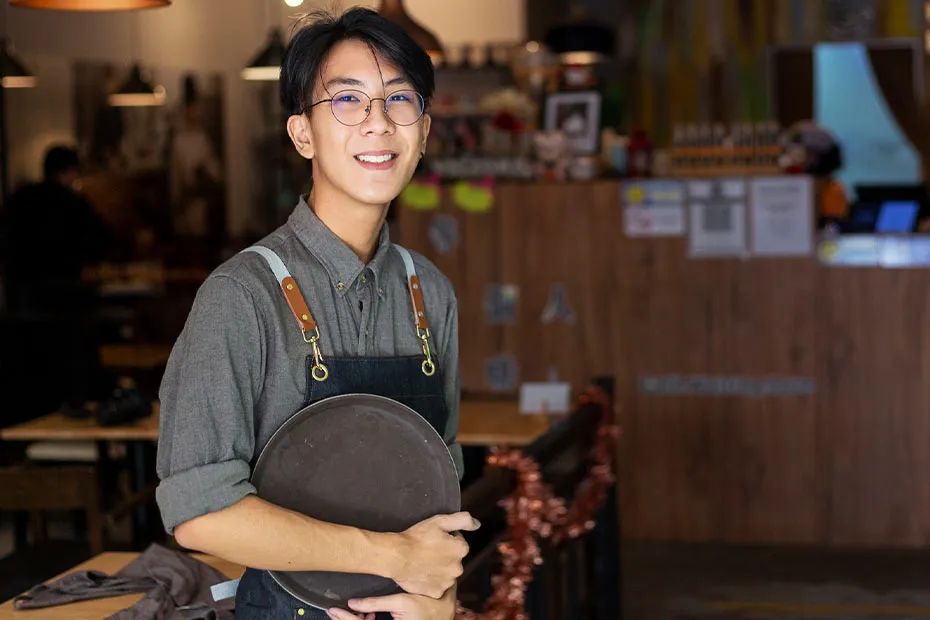 PUBLISHED June 24, 2021 • 8 min read
Having a part-time job as an international student can be a great way to support your education and your daily life. It can be more flexible and easier to fit into your academic schedule — and it often requires less commitment and training. Many positions (including volunteer roles) may provide you with the opportunity to grow your network and gain valuable work experience in Canada. Below are answers to common part-time work questions from international students about work permits and eligibility, and where to search for a part-time job. You will also read tips on building your resume, upgrading your interview skills, and how you can gain valuable experience as a volunteer.
Am I eligible to work part-time?
The Government of Canada permits full-time international students to work up to 20 hours per week (part-time) during the semester and full-time (40+ hours per week) during scheduled breaks such as fall or spring reading week, or winter and summer holidays.
Students are expected to meet the following requirements:
Be enrolled as a full-time student at a designated learning institution (DLI). In Quebec, students must be enrolled in a post-secondary academic, vocational or professional training program or, a secondary-level vocational training program
Have a study permit that includes permission to work or accept employment. Just remember that you can only start working in Canada when your study program starts — not before.
Have full-time student status in a study program that is at least six months long and leads to a degree, diploma, or certificate.
Have a Social Insurance Number (SIN).
It's important to understand your work privileges and the rules that apply to you. Learn more about working as an international student on the Government of Canada
website
.
What part-time jobs are available as a student?
If you're eligible to work part-time, you can look for jobs either on-campus or off-campus. If your study permit allows you to work off-campus, you are eligible to work for employers such as local restaurants, bars, cafes, retail shops and more. Start by thinking about the kind of work you're interested in, how it might fit into your study schedule, what kind of commute you're up for, and your future career goals. Here are a few part-time options to consider:
Retail. This includes any position in a retail shop such as a cashier, customer service assistant or sales associate. The part-time hours will vary depending on the workplace, but most retail shops require evening and weekend work.
Hospitality. These include front of house (FOH) positions (greeters, servers or table bussers (cleaners)) or back of house (BOH) positions (food runners, dishwashers, janitors, etc.) at bars, cafés or restaurants. It may also include work at a hotel or lodge, such as a concierge, cleaner or caterer.
Student ambassadors. Student ambassadors are designed as part-time jobs made to fit in with classes. Student ambassadors have diverse roles, which may include: leading campus tours, producing marketing or communications materials, working at public events, answering questions about student life and available courses, and supporting administrative departments.
Seasonal work. During the summer and winter holidays, students can often find work as camp counsellors for kids, planting trees or landscaping, offering museum and tour guides, or other roles in tourism, retail and hospitality.
Public service work. The Government of Canada Job Bank is one place to search for part-time work in Canada by location, and there is also a range of job opportunities, co-op/internships and hiring programs in federal agencies and research departments.
Freelance/gig work. This can include selling services such as tutoring, writing and graphic design. Freelancing can be an attractive option because of the flexibility and independence it offers; however, there are some things to consider before plunging headfirst into the freelance economy.
How much will I be paid?
Wages for part-time work in Canada vary depending on the position, the employer and the province. Always review the details of your contract or speak to your employer for a complete breakdown of your earnings, when and how often you will get paid. Then, once you start earning an income, check out these tips about
how to manage your money
as an international student in Canada.
What does minimum wage mean?
In Canada, the minimum wage is the lowest amount of money you can be paid by law for your work. Not every country or region in the world has minimum wage laws, so it's nice to know that when you find work in Canada, there are rules to the hourly amount you will be paid. The general minimum wage in Canada, which applies to most employees, is different
in each province and territory
. For example, in Ontario, the general minimum wage as of June 1, 2021, is $14.25 per hour, but in Alberta, it's $15.00 an hour. However, some positions that regularly receive tips or other gratuities pay lower than the minimum wage. For example, a liquor server's wage (bartenders or servers at a restaurant, bar or café) is an hourly rate that applies to employees who serve liquor. In Ontario, the liquor servers' wage is $12.45 per hour.
Remember: if you earn a liquor server's wage, you must declare your tips as income when filing your taxes.
Where can I search for part-time jobs as an international student in Canada?
One way to begin your job hunt is to start broadly and then narrow your focus based on your interests, location and eligibility.
Browse your school's job board. Many schools offer online career portals that list various on- and off-campus job opportunities, internships, co-op placements and fellowships available to students in a range of programs. Speak to your school's careers or guidance department to learn more about signing up for job alerts and applying to positions that interest you.
Job boards. LinkedIn, Glass Door, Charity Village or the Canada Job Bank allow you to filter your search results by location, job title, company and job requirements.
RBC also offers a range of opportunities for students and graduates in banking and technology.
Your campus community. A great place to start your network in Canada and explore potential jobs. Here are some tips for successful networking including virtual networking for international students.
Personal or professional connections. Network with friends, classmates, and people in your department as many Canadians find their next job through people they already know.
Working while you study in Canada is a great way to start building your resume with Canadian experience before you graduate. RBC On Campus branches support students is by providing access to advice and training programs as well as skill development and networking opportunities.
Chantelle Duarte Monteiro, RBC On Campus, University of Toronto
How do I create a resume to attract potential employers?
The first step towards finding part-time employment is building your resume to appeal to potential employers — even if you don't have a lot of business experience. In Canada, there are best practices that might differ from resumes in other countries. For example, your resume should be brief and highlight your accomplishments, while only including basic personal information. Your resume should be tailored to each job you are applying to.
Learn more about building your resume in Canada.
How should I prepare for a part-time job interview?
A little preparation goes a long way in preparing for a job interview. Before going into any interview, do some research on the company or organization. Be prepared to answer questions about what they do. You should also familiarize yourself with the role and the skills required and able to answer questions about why you fit the position. Be ready with questions of your own too; they can be general, but asking questions helps to show your interest.
Learn more about how to ace your first job interview.
What are the benefits of part-time volunteer work?
Volunteering part-time can be a great way to build community, increase your network and potentially gain work skills. Try to approach a volunteer role the same way you would a paid position. Ask yourself what skills you have to offer and how you can apply them. Even if you can only commit to a few hours every week or every month, volunteering is a great way to give back. It may also lead to future opportunities as you launch your career post-graduation.
Volunteer Connector
and
Volunteer Canada
help match Canada-based charities with anyone looking for in-person or virtual volunteering opportunities.
This article is intended as general information only and is not to be relied upon as constituting legal, financial or other professional advice. A professional advisor should be consulted regarding your specific situation. Information presented is believed to be factual and up-to-date but we do not guarantee its accuracy and it should not be regarded as a complete analysis of the subjects discussed. All expressions of opinion reflect the judgment of the authors as of the date of publication and are subject to change. No endorsement of any third parties or their advice, opinions, information, products or services is expressly given or implied by Royal Bank of Canada or any of its affiliates.
Share This Article