5 Tips for Finding Your Social Circle as a New Snowbird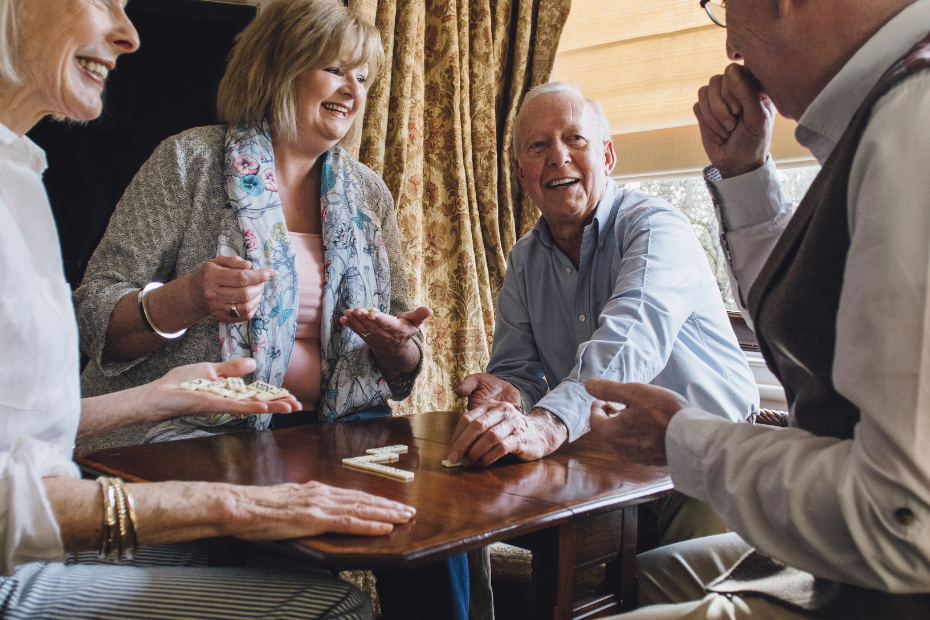 PUBLISHED August 22, 2023 • 4 min read
If you're a first-time snowbird or regularly travel to more temperate climates for the winter, you're part of a large flock.
Like at home, having strong social connections is part of enjoying life and enhancing your well-being; however, making friends and building relationships can be challenging, especially if you're not always a "local."
These five tips can help you find your people when you're at your home away from home.
Why you need meaningful social connections
If you've ever left a friend's dinner, games night, or group outing in a better mood, you've likely experienced the boost you can get from socializing. The company of others may give you a better perspective, and the world can seem richer, safer, and full of possibilities.
Most people understand intuitively it's important to have a social circle, but science suggests people have an "inherent need for human connection" that, when met, is good for your health. Indeed, according to the Canadian Mental Health Association, social connection reduces isolation, anxiety, and depression, raises self-esteem and empathy, and boosts your immune system3.
Find your social circle
Finding community and making friends can be intimidating, especially for adults who may not have had to do so since school. If you travel with a partner or spouse, it can be especially tempting to forego potentially awkward social situations, but this may be a mistake. You (and your partner or spouse) need a full and varied social life, and building meaningful connections can help enhance your snowbird experience.
Finding community takes time, so it's best to get started right away. Here are some ways to meet people and build new friendships while you're away from home.
Join a snowbird club or group
An easy first step is to connect with other snowbirds through a club or association.
Attend events
Many snowbird organizations hold meet-ups and other events in Canada and snowbirding locations. These conferences can be a terrific place for newbies to learn everything they need to know about visa requirements, home-swapping, shipping your car, and so on, and they double as social mixers. Clubs also often hold recreational events like golf or pickleball days, book clubs, or game nights. Use social media to find the groups and events you want to join and introduce yourself.
Get out into the community
Making friends as a snowbird shouldn't be limited to your fellow Canadians. After all, one of the rewards of travel is meeting new people, trying out new foods, and cultural exchange. Walking tours, food experiences, and day trips designed for shorter-term tourists are a great place to start, but once you identify your interests, there's no reason you can't participate "like a local." Try art workshops, language classes, cooking courses, wine tastings, and activity groups. You may not want to take on every activity as a new hobby, but you'll broaden your horizons and social circle.
Volunteer
Volunteering is not only a way to give back to the community you're in, but it's also a way to meet like-minded people. When you arrive in your winter location, visit the local community centre, library or coffee shops to find postings for volunteer opportunities. Whatever your interests, you should be able to find a way to help out and make a few new friends along the way. Plus, when you volunteer you can learn valuable skills, find a sense of purpose, and even improve your physical and mental health.
As a snowbird, you've already decided you want the best of both worlds — Canada and a warmer winter climate — so why not enrich your time away from home by growing your social circle? These tips can help you find new friends and build deep and meaningful relationships.
This article is intended as general information only and is not to be relied upon as constituting legal, financial or other professional advice. A professional advisor should be consulted regarding your specific situation. Information presented is believed to be factual and up-to-date but we do not guarantee its accuracy and it should not be regarded as a complete analysis of the subjects discussed. All expressions of opinion reflect the judgment of the authors as of the date of publication and are subject to change. No endorsement of any third parties or their advice, opinions, information, products or services is expressly given or implied by Royal Bank of Canada or any of its affiliates.
Share This Article