4 Tips for Managing Your Finances While Travelling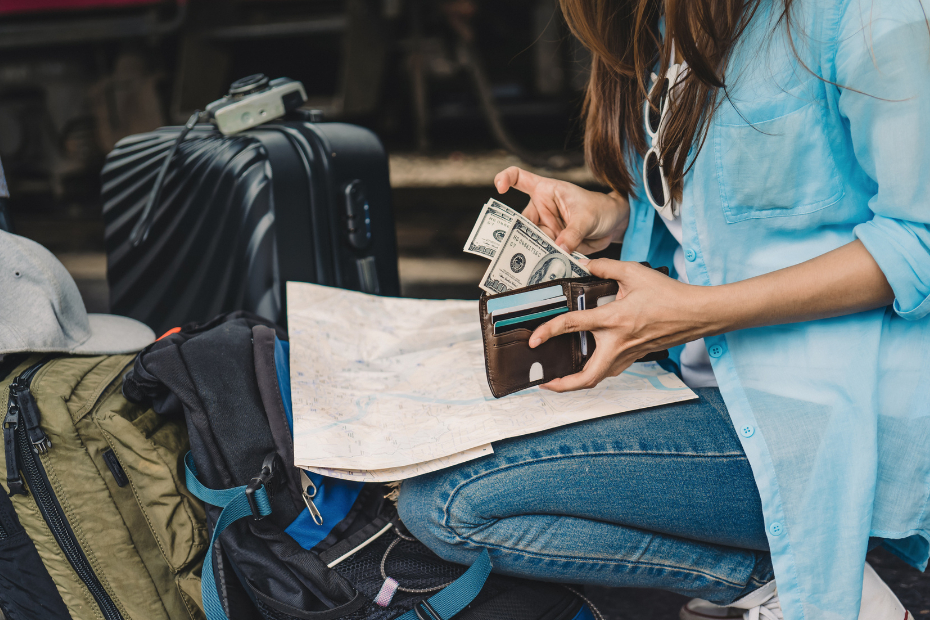 PUBLISHED August 30, 2023 • 3 min read
Your trip is planned, your travel wardrobe has been purchased, and your bags are ready to go. But what about your money? Hopefully, you've planned your trip budget and know how much you intend to spend over the course of your travels. Now it's a matter of sticking to that budget and ensuring you have enough money in the bank to cover the expenses you can't put on pause while you're away. While this can be challenging when you're not in your home environment, it's easier than you may think — it comes down to planning and organization.
1. Set up automatic payments where possible
There are still a few services that don't offer automatic payments these days. To help ensure you don't miss a payment during your travels, automate as much as possible so you don't need to think about it while you're away.
2. Have your banking app installed and up-to-date
Your mobile banking app will be one of the most valuable tools you rely on while away from home. Through your app, you can pay bills, check your balance, monitor your transactions, and transfer money between your accounts easily from anywhere. To avoid having to download from afar, check for updates before you leave.
3. Set up a travel account
Remember the budget you worked on before taking off? To help you stick to it, consider opening an account dedicated to your trip costs. Many travellers tend to be more impulsive with their money while away from home — a designated account with a set amount of money can help keep your spending in check.
4. Stay connected with your money
Chances are, you won't be travelling with enough foreign currency to last you for the length of your trip (in fact, that's neither safe nor practical). So, you will likely use your credit card and/or debit card for purchases.
It's, therefore, a good idea to monitor your transactions while away (use that banking app!) to see just how much you're spending. The quick math you may be doing in your head might not take into account any additional transaction fees or the exchange rate of the day when you buy your groceries or a train ticket. When you can compare the price tag to the actual amount in Canadian funds, you'll be better equipped to stay on budget and avoid surprises at the end of your trip.
Taking an extended trip is incredibly exciting and, for many, a once-in-a-lifetime experience. To enjoy it to the fullest, you don't want to worry about money. With a little preparation and smart planning, you can focus on your adventure instead of your finances.
This article is intended as general information only and is not to be relied upon as constituting legal, financial or other professional advice. A professional advisor should be consulted regarding your specific situation. Information presented is believed to be factual and up-to-date but we do not guarantee its accuracy and it should not be regarded as a complete analysis of the subjects discussed. All expressions of opinion reflect the judgment of the authors as of the date of publication and are subject to change. No endorsement of any third parties or their advice, opinions, information, products or services is expressly given or implied by Royal Bank of Canada or any of its affiliates.
Share This Article