Making the Most of Your Trip to Walt Disney World (Part 3) – Saving on Your Trip
PUBLISHED September 27, 2018 • 6 min read
A family trip to Walt Disney World can be an expensive undertaking for Canadians; between travel, tickets to the parks, food and drinks, souvenirs, and exchange rates, it can leave travelers wondering if this is a once-in-a-lifetime splurge, or the beginning of a family tradition.
Here are some tips to save while planning for your trip, as well as during the trip.
---
Book Your Trip When the Exchange Rate is Favourable
If you've been planning your trip for months, you've also probably been watching the exchange rates, wondering what they will be like when it's time for your family trip to Walt Disney World. The stronger the Canadian dollar is, the further your travel funds will go, so it can be advantageous to book your flights, hotel and prepay for items like park tickets or meal plans when the CAD exchange is higher. If you have a U.S.-based bank account , you can gradually start saving for your trip. This way, you don't have to convert all your money upfront to pay for the tip. You can convert smaller amounts when the exchange rate is favourable and transfer to your U.S.-based bank account over time.
And if you are planning on taking U.S. currency with you, exchanging it before you leave Canada may help you save on fees and commissions charged by exchange kiosks, hotels and foreign banks. Also some U.S.-based bank accounts allow you to access cash directly from ATMs in the U.S., eliminating the need to carry large amounts of U.S. cash. It also enables you to save on fees and offer the convenience of accessing U.S. cash when you need it.
---
Consider Paying with a U.S.-Based Credit Card
Unlike with Canadian credit cards, U.S.-based credit cards do not charge foreign transaction fees (typically 2.5 per cent) for purchases made in the States – that's almost $25 for every $1,000 you spend. For big trips like taking your family to Disney World, saving on foreign transaction fees can add up. Additionally, if you need to get a refund on larger U.S. purchases for any reason, such as a deposit, you won't have to worry about fluctuations in the exchange rate because you paid in USD. You can apply for a U.S.-based credit card through Canadian banks.
---
Check on Discounts for Canadians and Cheap Flight Options
Your airline tickets, lodging and park passes may be your three biggest expenses when you travel to Disney World with your family, so it may help your vacation budget to look for deals for these expenses.
Flights
Because Orlando is a popular tourist destination, finding cheap flights from Canada can be easy. Sites like Kayak and Google Flights not only allow you to compare airfares by price, but they also allow you to track airfares and set alerts to notify you if prices drop.
Lodging
Whether or not you're staying on Disney property, saving on your accommodations will depend on what amenities your family needs. While Disney provides special offers and deals for its own properties, Mouse Savers and Undercover Tourist are popular sites that aggregate the current coupons, codes and discounts from multiple travel sources.
Park Passes
If you are planning on a multi-day visit to Walt Disney World, it helps to investigate special offers, including deals Disney offers specifically for Canadian residents. Many budget-minded planners choose to forego the "Park Hopper" option, which for an additional charge allows ticket-holders to visit multiple parks each day. If your family is more likely to visit only one park per day, this can help you keep costs down.
Snowbirds get deals: If you or your family resides in Florida during the year, you may be eligible for special Florida resident discounts, including park passes with valid proof of residency.
---
Other Ways to Save at Disney
Bring your own food
Family meals can be costly inside the parks, but you are allowed to bring food into the parks, so long as it doesn't have to be heated. Additionally, bringing refillable water bottles can save you at any of the self-serve fountains throughout the parks and resorts. Want to have meals in your hotel rooms? Have groceries delivered to your hotel, either by local grocery stores, or via AmazonFresh.
Use Disney World Transportation
Disney offers many ways to get around the parks and resorts. While the Magical Express shuttle transports guests between the airport and Disney resorts, Disney monorail, boats and shuttle buses are available to travel between Disney resorts and parks. Not only can you save on car rentals and parking fees, it also provides more convenience in getting around.
Use Disney's WiFi
You may avoid data charges whenever you are in one of the parks or resort hotels by utilizing WDW's free WiFi network, Disney-Guest.
Save on Souvenirs
Part of the fun for younger travelers can be playing dress up in the fantastical environments Disney World provides. A trip to the Bibbidi Bobbidi Boutique or The Pirates League where kids ages 3-12 get transformed into princesses and pirates can run between $19.99-$450 USD, plus tax. If this isn't in your budget, consider packing your own costumes, hair products, makeup and accessories (magic wands, toy swords, etc.) and doing an in-room transformation before leaving your hotel.
Free stuff
Yes, Disney does give away free souvenirs and experiences if you know where to look (and ask) for them! For example, when riding on the Jungle Cruise, be sure to ask your skipper for a map of the rivers. Have a budding pirate among your party? Check out A Pirate's Adventure, a free scavenger hunt in Adventure Land where you help Captain Jack Sparrow collect hidden treasures. And while you're on Disney transportation don't forget to ask the bus, monorail, and boat drivers for free transportation cards. At Epcot, younger visitors can enjoy creating their own souvenir at the 11 Kidcot Fun Stops and older kids who are fans of Disney's Phineas & Ferb can enjoy Agent P's World Showcase Adventure, where they get to test their secret agent skills.
---
Bottom Line
With some planning and flexibility, visiting Walt Disney World with your family can be done affordably. The key to getting good value for your Disney World vacation is looking to save where it counts and choosing the experiences that will matter most to your family.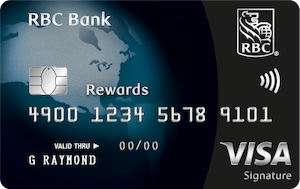 Brought to you by RBC BankTM U.S.
RBC Bank is RBC Bank (Georgia), National Association ("RBC Bank"), a wholly owned U.S. banking subsidiary of Royal Bank of Canada, and is a member of the U.S. Federal Deposit Insurance Corporation ("FDIC"). U.S. deposit accounts are insured by the FDIC up to the maximum amount permissible by law. U.S. banking products and services are offered and provided by RBC Bank. Canadian banking products and services are offered and provided by Royal Bank of Canada. U.S. deposit accounts are not insured by the Canada Deposit Insurance Corporation ("CDIC").
This article is intended as general information only and is not to be relied upon as constituting legal, financial or other professional advice. A professional advisor should be consulted regarding your specific situation. Information presented is believed to be factual and up-to-date but we do not guarantee its accuracy and it should not be regarded as a complete analysis of the subjects discussed. All expressions of opinion reflect the judgment of the authors as of the date of publication and are subject to change. No endorsement of any third parties or their advice, opinions, information, products or services is expressly given or implied by Royal Bank of Canada or any of its affiliates.
Share This Article