Snowbird Winter Destinations: Central Florida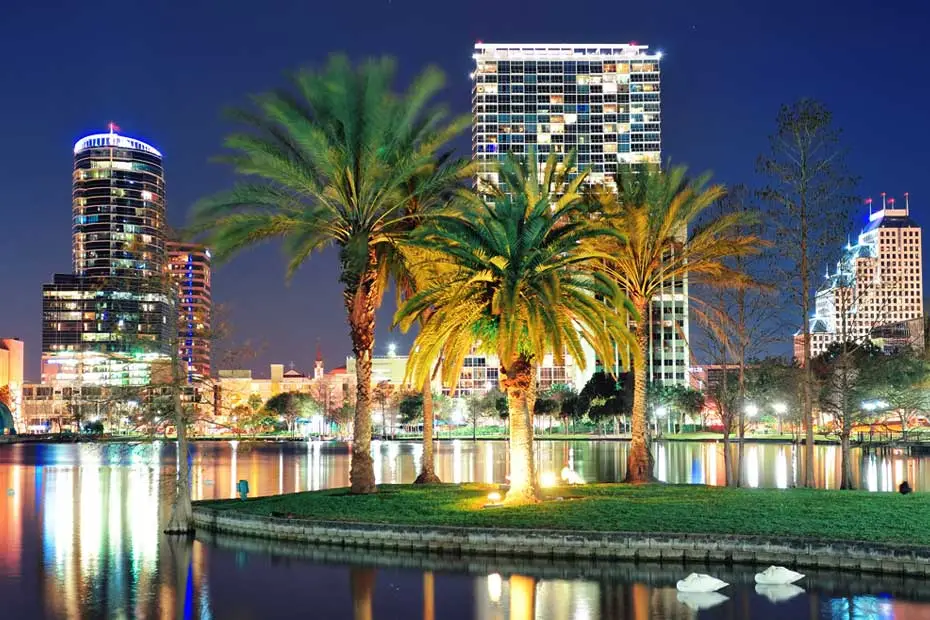 PUBLISHED August 9, 2023 • 7 min read
Looking to retire somewhere warm? As you explore your options for retirement, you have a lot to consider – what's most important to you? Are you looking for certain activities such as golf, tennis or hiking? Or is a beach lifestyle more your pace? Do you want to be close to other Canadians? Are you looking for the space of a house or the convenience of a condo?
Here, we profile the main characteristics of dynamic regions in Florida, with an aim to helping you decide on your next winter escape.
Destination: Central Florida
Central Florida, equally popular with Canadian snowbirds as its Southern cousins, is decidedly different from other regions within the Sunshine state. While there aren't white sandy beaches or vast ocean expanses to enjoy, there is so much to offer in Central Florida. From theme parks to freshwater activities, a variety of sports to play and watch and affordable, year-round golf, Central Florida is a fantastic choice for snowbirds looking to stretch their dollar a bit farther.
Climate
Central Florida is warm and sunny year-round, its hottest months being June through August, when temperatures can get up to 32° C (90°F). Winters are certainly cooler than the South, however, as the mercury can drop below 10° C (50° F) come January – although it usually hovers somewhere in the low 20s Celsius ( 70s Fahrenheit) throughout the winter months.
Activities
Theme Parks
Orlando was dubbed the "Theme Park Capital of the World" in 2014, with Walt Disney World, Sea World and Universal Studios combining to make the area one of the most visited regions in America. If you're looking to draw your grandchildren to your retirement home for a couple of weeks over the winter, the parks make Central Florida a great choice.
Golf
Central Florida boasts dozens of premier golf courses, luxurious resorts and public links, making it one of the most diverse golf destinations in the U.S. Whether you're based in Orlando, Kissimmee, or Cape Coral, you have your choice of course, whatever your style of play.
Sports
While the Grapefruit League is spread throughout Florida, Central Florida has a large concentration of teams, with the Blue Jays as the highlight attraction in Dunedin. Running throughout February and March every year, you can catch your favourite teams play virtually every day of the season.
If hockey is more your thing, catch the Tampa Bay Lightning at the Amalie Arena. Canadian franchises play there at least a few times per season, with Eastern Conference teams (Toronto, Ottawa and Montreal) visiting more frequently than Western clubs.
Or, if you're a basketball fan, you've got some great options in Central Florida. The Orlando Magic play in the Amway Center in Downtown Orlando; the Toronto Raptors make their way there a couple of times a season if you want to cheer on a Canadian team while away from home. If College ball is more your style, the University of Florida Gators are an NCAA Division I team and play at Exactech Arena at the Stephen C. O'Connell Center on the University of Florida campus in nearby Gainsville. While March Madness doesn't typically make its way to Florida, you can catch many regular season games at UF throughout the winter months.
Pickleball, Volleyball, Basketball
The 92,000 square-foot Orlando Sports Complex is just 15 minutes out of downtown and features 6 basketball courts, 12 volleyball courts, 24 pickleball courts, personal training facilities, as well as a massive multi-purpose space that can be rented for virtually any event.
Culture
The Orlando Museum of Art is just one of the region's celebrated art collections, with award-winning programs, tours, exhibits and films. The Orlando Science Center, the Cornell Fine Arts Museum and the Charles Hosmer Morse Museum of American Art round out an impressive museum scene in the area.
What's more, the Orlando Shakespeare Theater is one of the country's premier Shakespeare companies, showcasing different productions year-round. Orlando is also home to a number of theaters offering productions of Broadway shows.
Dining
Yes, there are lots of theme parks in Orlando. And yes, there are fun and diverse restaurants within the parks that can transport you to all corners of the globe. But outside the parks, there is a sensational food scene, complete with James Beard-nominated restaurants, outstanding food trucks and top-shelf local eats.
Pig Floyd's Urban Barbakoa, for instance, offers surprising food combinations to tickle the senses. Kabooki Sushi is an Orlando favourite for sushi and Asian fusion, and K Restaurant seamlessly combines comfort and elegance in both food and atmosphere. But if you want to try one of the many restaurants within the Magic Kingdom, go for it – you won't be disappointed there either.
Shopping
Orlando is a shopper's paradise. With the top department stores rubbing shoulders with one of the largest outlet locations in the Southeast (the Orlando Premium Outlets offer 360 high-end stores and impressive savings), there's something for every budget in Central Florida. What's more, the Florida Mall features over 250 retail, dining and entertainment choices. And for visitors looking for more unique boutiques, you can stroll downtown Orlando for hard-to-find clothing labels, home décor and antiques.
Getting There and Around
Orlando is the major hub for Central Florida, with flights in and out of the Orlando International Airport servicing all major centres in Canada on a regular basis. From there, getting to the rest of the region by car is simple, with major highways running out of Orlando to cities such as Kissimmee, Ocala and Lakeland (which is also an easy drive from the Tampa International Airport).
If you're driving to the region from the Toronto area, it's basically a due-south journey along the I-77 to the I-95, making it one of the simplest routes to the south.
Once you're there, getting around by car is your best bet, but the LYNX system (public transportation around Central Florida) is also a good option for exploring the area.
Real Estate
There are many retirement communities in Central Florida, offering great variety as well as competition for residents. As a result, you can find almost any type of retirement community here – from basic 55+ developments to exclusive gated communities with golf, boating, tennis and more.
Median selling prices (based on National Association of Realtors):
Lakeland: $180,900
Orlando/ Kissimmee: $247,900
Ocala: $150,000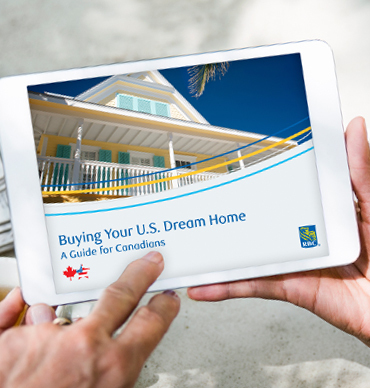 Get Your Free Guide to Buying Your U.S. Dream Home
Your one-stop resource for your U.S. home buying journey – finding a Realtor, financing your purchase, cross-border tax and legal experts and more.
Bottom Line
For the more budget-conscious snowbird who is seeking fun in the sun without any pretense, Central Florida might be right up your alley. While temperatures are cooler in the winter months versus farther south, it's still much warmer than back home. And, the more temperate climate makes outdoor activities such as golf, tennis, walking and biking really quite comfortable. With thriving arts, food and shopping scenes, Central Florida offers a well-rounded winter home that's sure to keep you busy during your time stateside.
If you're considering buying in Central Florida, figure out what neighbourhood is right for you – do you want to be close to the parks, or are you looking for something more laid back and removed from the bustle?
If you're interested in learning more about the region, take a look at visitorlando.com. 55places.com and Florida for Boomers are also great resources, listing today's hot retirement spots for the sunshine state.
Diane Amato is a Toronto-based freelance writer who loves to talk about finances, travel and technology.
This article is intended as general information only and is not to be relied upon as constituting legal, financial or other professional advice. A professional advisor should be consulted regarding your specific situation. Information presented is believed to be factual and up-to-date but we do not guarantee its accuracy and it should not be regarded as a complete analysis of the subjects discussed. All expressions of opinion reflect the judgment of the authors as of the date of publication and are subject to change. No endorsement of any third parties or their advice, opinions, information, products or services is expressly given or implied by Royal Bank of Canada or any of its affiliates.
Share This Article