How Young Is Too Young to Teach Kids the Truth About Money?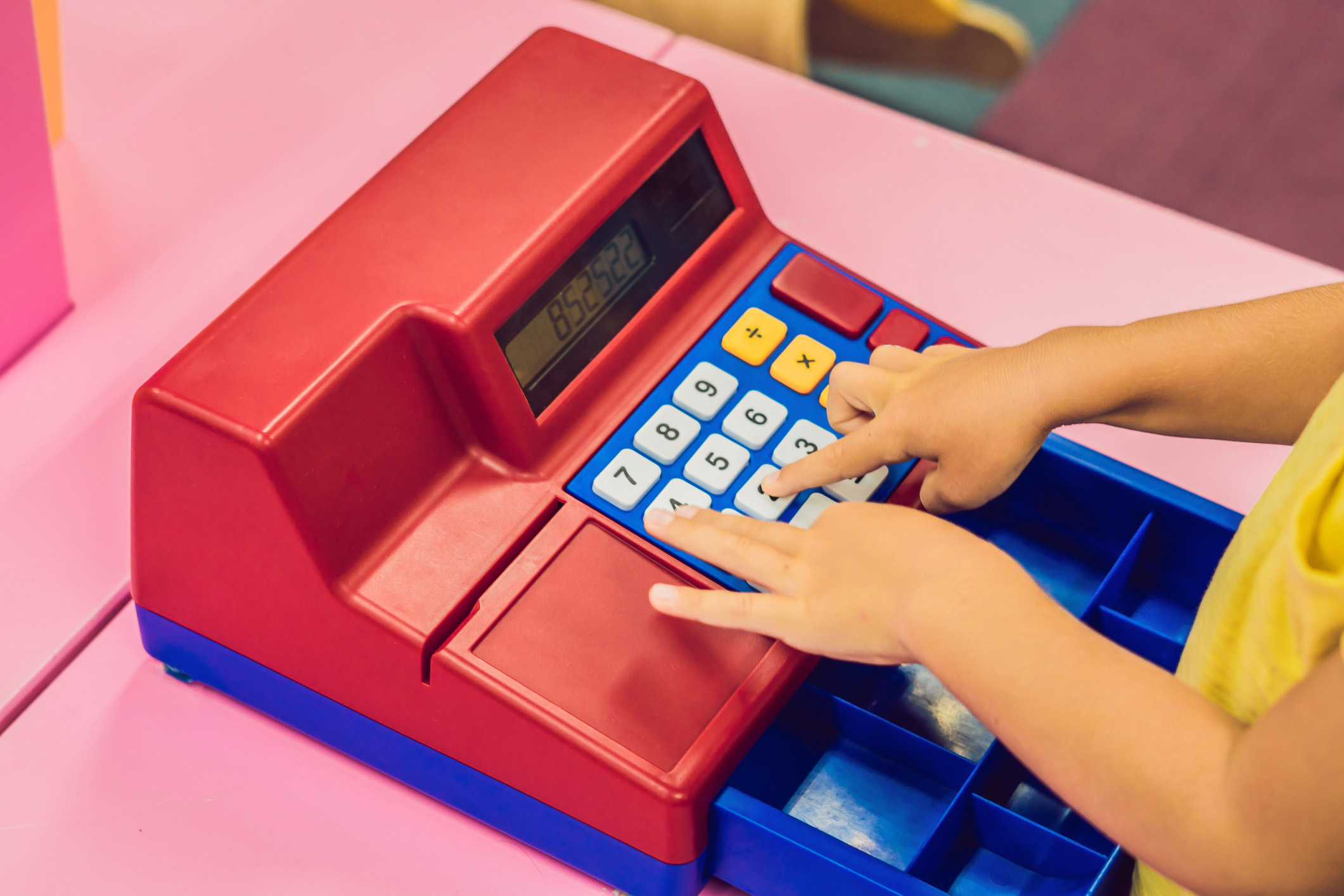 PUBLISHED August 31, 2023 • 4 min read
One thing we can (and should) do is talk to our kids about money to help them make better sense of the world around them. Last year, youth money-management app Mydoh released a financial literacy survey of Canadian parents with kids between the ages of six and 18. They found:
46 per cent feel they had to unlearn bad financial habits from their childhood

54 per cent feel their parents didn't teach them enough about money and budgeting

49 per cent feel their kids are more curious and motivated to learn about money than they were at their age
It got me thinking. Looking at the study, it seems many of us want to learn about money when we're young – and we want our parents to teach us. A parent's words and actions around finances can shape their kid's relationship with money for a lifetime.
Helping growing kids get comfortable with money often revolves around an allowance, but teaching the difference between needs and wants, and simply talking money in everyday family conversations can also be extremely beneficial.
Although my daughter has barely started school, I've started sharing the basic money principles I write about in Inspired Investor with her. It's a delight seeing her light up when I explain how to earn, save and spend money. The popularity of my lessons may have something to do with counting out chocolate chips… but the important thing is that she grows up feeling comfortable talking about money.
A few of our teaching moments have unfolded naturally, like the time my daughter exhausted the last of her garage-sale proceeds on a playset ("Wallet's run dry, kiddo!") or when I had to explain what I meant by an arcade game being "too expensive." Others have been less spontaneous, like when I sat her down to talk about the nature of work. I've even heard of parents awarding their kids shares in the Bank of Mom and Dad! (Love the idea, but maybe in a few years.) As my daughter grows older and begins to understand more about finances, I've accepted that not all of our conversations will be the fun kind about getting ahead and spending wisely. What do I do when my kid asks me why we can't buy something? Or, when she's older, about debt? What about paying bills, bankruptcy and so on?
I admit, I'll likely hesitate. I remember hearing those unfamiliar words through the walls at night as a kid, followed by bad news in the morning – all without a real explanation. As a result, money was a source of intimidation growing up. Would I expose my daughter to these same frightening aspects of finance, and risk her growing up too soon?
As my daughter's "hows" and "whys" multiply, I realize what made me especially fearful of finances wasn't having too little money – it was knowing too little about it. After all, debt is scarier if you don't have a plan to repay it (or a plan to avoid it in the first place). Economic downturns can cause lasting concerns if you haven't thought about savings. Even having ample hard-earned money can be anxiety-inducing if you lack a budget or spending plan. Guess what? Seems I'm part of that 54 per cent who wish they had the scary conversations with our parents, so I could face those money issues with more confidence as an adult.
So while I might not jump straight into discussing how to build a balance portfolio with my daughter anytime soon, I feel more determined than ever to start her early on a lifetime of financial confidence. Bring on the toy cash registers, piggy banks and neighbourhood lemonade stands. And when she can handle it, the tough stuff, too. The time (and chocolate chips) are well worth the investment.
Investment advice is provided by Royal Mutual Funds Inc. (RMFI). RMFI, RBC Global Asset Management Inc., Royal Bank of Canada, Royal Trust Corporation of Canada and The Royal Trust Company are separate corporate entities which are affiliated. RMFI is licensed as a financial services firm in the province of Quebec.
This article is intended as general information only and is not to be relied upon as constituting legal, financial or other professional advice. A professional advisor should be consulted regarding your specific situation. Information presented is believed to be factual and up-to-date but we do not guarantee its accuracy and it should not be regarded as a complete analysis of the subjects discussed. All expressions of opinion reflect the judgment of the authors as of the date of publication and are subject to change. No endorsement of any third parties or their advice, opinions, information, products or services is expressly given or implied by Royal Bank of Canada or any of its affiliates.
Share This Article