Saving for the Future – Helping Kids Set and Achieve Financial Goals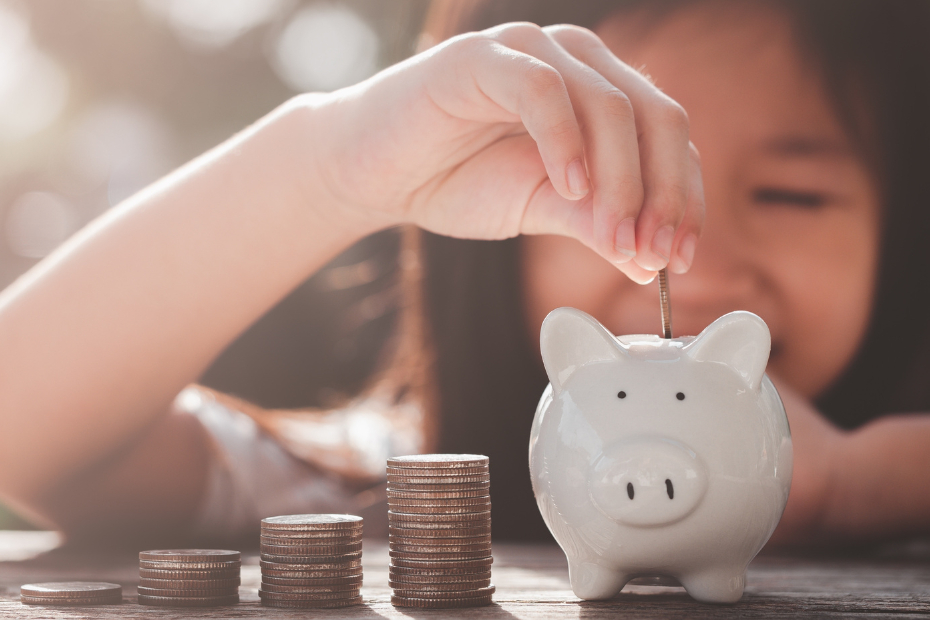 PUBLISHED August 23, 2023 • 3 min read
Goal-setting is an important skill for kids to learn. Kids learn how to make and achieve their goals. It requires establishing priorities, responsibility, and diligence. When you support your children in achieving a money goal, you help them develop a key part of their financial literacy, and these habits will follow them into adulthood.
How to help your kids create financial goals and achieve them
Identifying a goal
One of the first skills kids need to develop is how to set a financial goal. This might sound obvious, but if a goal is too general ("I want a lot of money") or too unrealistic ("I want a billion dollars"), there's less chance of meeting it.
One way to help kids create concrete goals is by borrowing from the business world and using SMART criteria. SMART stands for specific, measurable, attainable, realistic, and time-bound. Kids can easily start expressing SMART goals with a little coaching. For example, "I want to save $70 to buy the new Mario Kart for Switch within the next three months."
They can use the same criteria for longer-term goals but may need help taking an extra step to break them down into short-term milestones. Consider this goal: I want to save $300 to attend horse-riding camp next summer. On its own, this goal might be overwhelming for a kid to comprehend. "I want to put away $30 per month for the next 10 months" may be easier. Next, work with them to imagine how they will earn that money. Maybe they can set aside $15 monthly from their allowance and do odd jobs for the rest.
Reaching a goal
Now that they have SMART goals they're working towards, these strategies can help them succeed.
1. Write the goal down
Making a written record of the goal, including milestones, gives them a better understanding of what they're trying to achieve and the steps to take to get there.
2. List money-making ideas
Work with your child to brainstorm ways they can save their goal amount. Ideas might include putting away part or all of their allowance, doing odd jobs, selling items they no longer use, returning recyclables, or getting a part-time job if they are old enough.
3. Give them a basic financial education
Now is a great time to show your kid how to write a basic budget. If they don't already have one, open a bank account for their savings and teach them about interest. Depending on their age, walk them through different types of accountsthrough different types of accounts, such as high-interest savings accounts and GICs, and let them choose how they want to invest.
3. Check in periodically
You may inspire them to persevere when you show support and interest in their money goals. Be encouraging. Help them understand any setbacks aren't permanent or a reason to feel ashamed. Instead, help them strategize other ways to meet — or adjust — the goal.
4. Celebrate when they reach their goal
When your child reaches their goal, give them positive feedback. Saving money is challenging even for adults, and successes should be celebrated. When the time comes, let them use their money themselves (with help, if need be).
Setting and achieving a money goal is an important step in your child's development, and their success depends on several key life skills like responsibility, flexibility, and taking initiative. These tips will help you support your children as they learn to save for the future.
This article is intended as general information only and is not to be relied upon as constituting legal, financial or other professional advice. A professional advisor should be consulted regarding your specific situation. Information presented is believed to be factual and up-to-date but we do not guarantee its accuracy and it should not be regarded as a complete analysis of the subjects discussed. All expressions of opinion reflect the judgment of the authors as of the date of publication and are subject to change. No endorsement of any third parties or their advice, opinions, information, products or services is expressly given or implied by Royal Bank of Canada or any of its affiliates.
Share This Article