Applying for a Health Card – Made Easy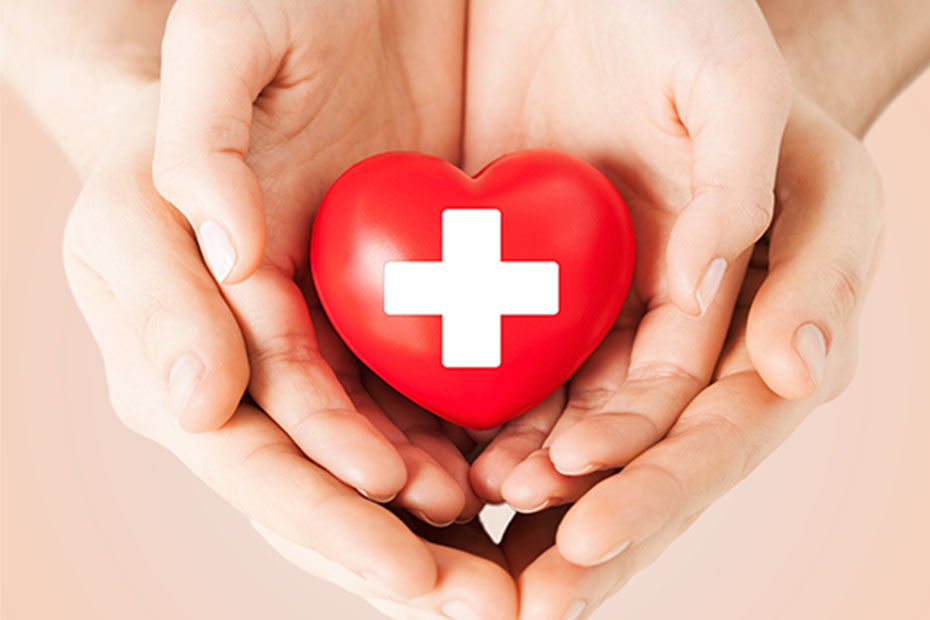 PUBLISHED November 28, 2018 • 6 min read
"There are so many things to think about when moving to a new country, but don't wait to apply for your health care card," advises Margaret Jetelina, Editor of
Canadian Immigrant
magazine. Often people don't realize that it typically takes three months after you apply to receive a valid health card. If you wait until you need to visit a doctor before inquiring, it may mean that you're paying for the visit out of pocket. "Fortunately, I had family to advise me to apply as soon as I arrived in Canada," says Hafiz Baluch, a British citizen who immigrated to Canada after meeting his now wife. "A visit to Service Ontario was one of my first stops, and this ensured that the process was fairly seamless."
Where to Start
Canada does not have one single national health plan — there are 13 distinct provincial and territorial health insurance plans. While they go by different names like Ontario Health Insurance Plan, Medicare (for New Brunswick) and Medical Service Plan (for British Columbia), all the plans have the same basic standards of health care and share common features. However, there are some subtle differences that may be important to note regarding how long it takes for health coverage to take effect, which documents you need to bring with you, and what exactly is covered. Before you get started, be sure to look up provincial and territorial health care resources. Click on the link for your province at the bottom of this article. This will provide background on your provincial process, and you can download an application form. If you choose, you may pick up an application form in person from the provincial ministry of health. When it comes to dropping the application off, however, it needs to be done in person. All adults and children over the age of 15 must apply in person for their health cards, as a photo needs to be taken. To save time, booking an appointment is highly recommended. "When someone calls to book an appointment, Service Ontario [or other provincial centre] can confirm which location they should go to, as not all locations offer all services," says David Jensen, spokesperson for the Ontario Ministry of Health. The applicant can also confirm which documents will be required to complete the health coverage registration process.
What to Bring With You
The process of applying for a health card is fairly straightforward, provided you bring the correct documents. When you apply for your health card you'll need to bring proof of Canadian Citizenship or other immigration status. "New permanent residents to Canada will generally show a Permanent Resident Card, or a Confirmation of Permanent Residence document (IMM 5292, 5688)," says Jensen. Jensen adds that temporary foreign workers must show a valid work permit, and in some cases proof of employment is also required. You'll also need to bring something that supports your identity — in most cases your passport — and proof that you live in the province. The
Ontario Health Insurance Coverage Document List
or other provincial counterparts will provide examples of a variety of documents that can be used to demonstrate proof of provincial residence. Also, a phone call prior to your visit can help clarify what will and won't be accepted. "Residency documents that may be available to new immigrants include: mortgage/lease agreements, mailed utility bills, and mailed bank account statements," says Jensen. "Residency documents must show the individual's name and residential address."
Navigating the Health Care System
Canada's healthcare system may differ from the one you are accustomed to. For example, you require a referral from your family doctor to visit a specialist doctor in Canada. A family doctor in Canada is trained in taking care of the general health needs of the entire family — from newborns to seniors. Family doctors in Canada may be known in other countries as family physicians, general practitioners (GPs), or primary care physicians. Ideally you'll want to find a family doctor in Canada as soon as possible. This doctor will provide your family with basic care, and will also be the one to provide a referral if you need to see a specialist. "Understanding how the system works, including what's covered and what's not, is the biggest hurdle for newcomers," says Jetelina. She suggests enlisting the help of a friend or family member who can help with in explaining the system. The Canadian government suggests on their
immigrant and newcomers site
to contact local immigrant-serving organizations to help
find a family doctor
. You may find that many family doctors are not accepting new patients; however, you can also get medical help from a walk-in clinic. Because you don't need to make an appointment, many people also find the hours at walk-in clinics more convenient.
Understanding What Your Plan Covers
While there will be slight differences in what is covered by each province or territory, generally public health care covers all appointments with your family doctor and visits to walk-in clinics. It also covers visits to the emergency room, most medical tests and non-cosmetic surgeries. Health coverage is more than an important part of life in Canada, it's part of Canada's national identity. Once you're covered, you typically won't have additional forms to fill out or individual service fees to pay for routine visits to a family doctor. Just present your health card, and see your coverage take effect.
Provincial Quick Links
Here are provincial and territorial health links to find out more about the application process in your province and download an application form.
Please visit the RBC Newcomers Hub for more useful advice on easing the transition of moving to Canada.
Please visit the RBC Newcomers Hub for more useful advice on easing the transition of moving to Canada.
This article is intended as general information only and is not to be relied upon as constituting legal, financial or other professional advice. A professional advisor should be consulted regarding your specific situation. Information presented is believed to be factual and up-to-date but we do not guarantee its accuracy and it should not be regarded as a complete analysis of the subjects discussed. All expressions of opinion reflect the judgment of the authors as of the date of publication and are subject to change. No endorsement of any third parties or their advice, opinions, information, products or services is expressly given or implied by Royal Bank of Canada or any of its affiliates.
Share This Article