Immigrants Making a Difference: Part 2 #RandomActsOfCanadian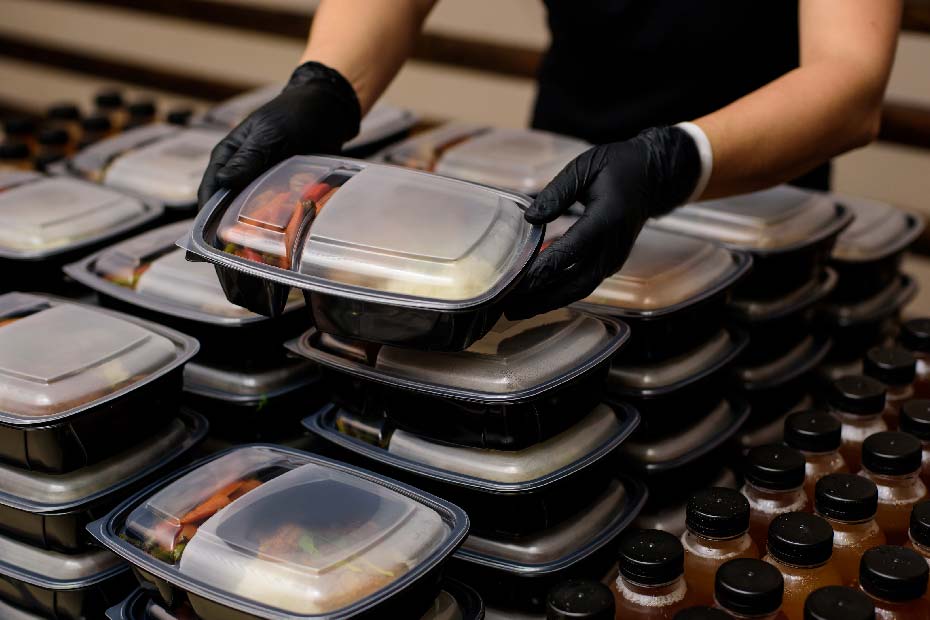 PUBLISHED September 14, 2020 • 4 min read
To help spread some good news in these challenging times, RBC launched Random Acts of Canadian — a national call to showcase the incredible ways in which Canadians are supporting one another and their communities.
Canadian newcomers and immigrants have made their own unique impact on their communities and RBC is proud to showcase their efforts in this series of stories uncovered through the Random Acts of Canadian program.
Raman and Shikha Sobti: Sai Krishna Food Services
Originally from New Delhi, India, Shikha and Raman Sobti arrived in Canada in 2017. A chef for over 20 years in Dubai, Raman was transferred through his employer to Moncton, New Brunswick.
In 2019, the couple opened Sai Krishna Foods, making hand-made samosas after noticing a gap in the market for authentic Indian food. Last summer, they became a wholesale supplier to the Atlantic region and sold over 50,000 samosas.
When COVID-19 hit in March, Raman was temporarily laid off from his day job.
"The first two to three weeks were quite depressing, because we are so used to working," says Shikha. One day, Raman determined that sitting around and waiting for change was not going to work. "This is the time to give back to society," he had said to Shikha.
While their inventory was locked up in a 40,000 square foot cold storage facility, Shikha asked the facility owner for access. He agreed, so long as they followed all necessary safety guidelines.
The couple then sprang into action, preparing butter cod with crispy fried onions and vegetables — and of course their signature samosas. They worked to deliver over 1,000 meals to charitable organizations in their community, including Crossroads for Women, a shelter for women who have suffered domestic violence in the city; Food Depot Alimentaire, the central food bank facility that coordinates food for needy in the Greater Moncton Area; and the Multicultural Association of the Greater Moncton Area (MAGMA), the settlement agency that helps newcomer immigrants and refugees get settled in the region.
Shikha explains they just wanted to do some good in the community and perhaps motivate others to do the same, in large part because of the support they have received from Canadians. "We are immigrants to this country and in one year, we have experienced so much love and support."
And their good deeds have paid dividends. They're not sure how, but people have learned about their food and have started to get calls asking where they can order their meals. The Ramans are now getting into retail, people are ordering from Skip the Dishes, and their business is getting great recognition.
"If you do good, good will come to you," says Shikha.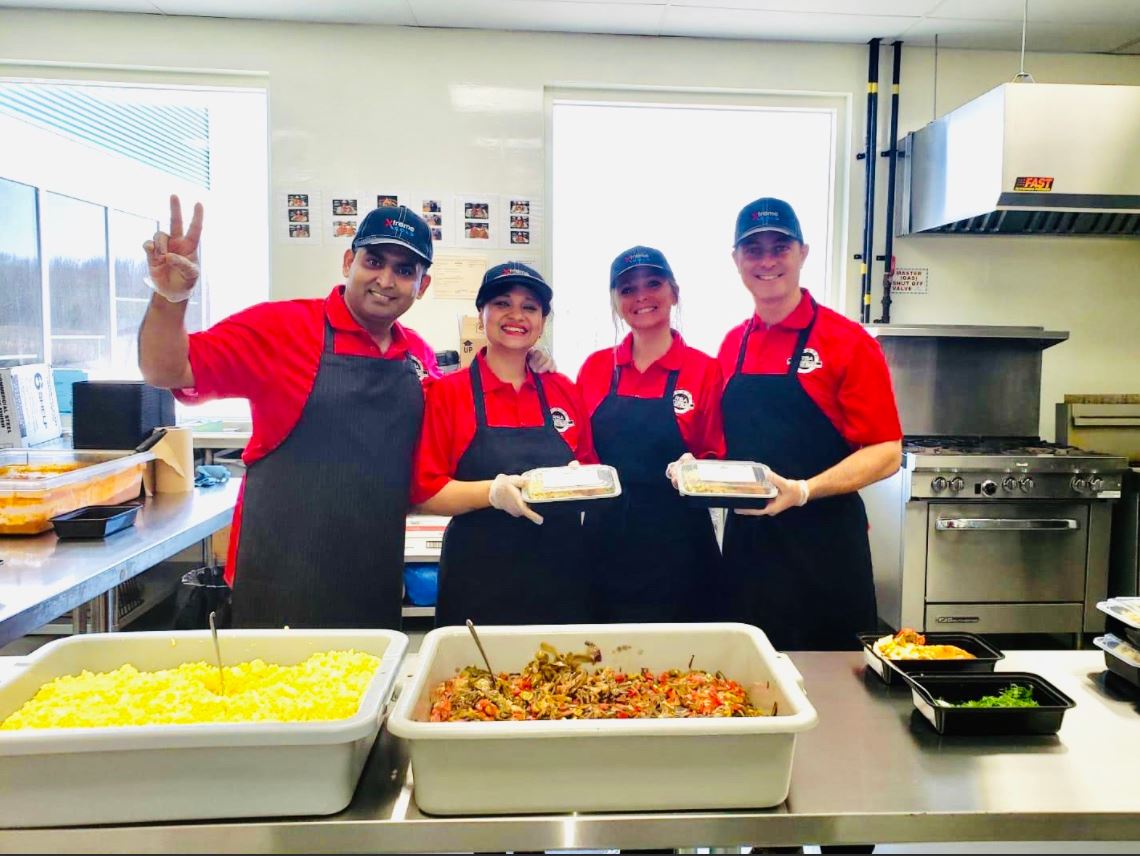 Hardik Patel: Medical Expert
Hardik Patel came to Canada on a tourist visa in 2018. Trained as a medical doctor and working as a Medical Science Liaison in India, he hoped for a better quality of life in Canada. Highly educated, experienced and driven, Hardik worked hard to find employment in Canada.
Following an initial period of struggle and in search of career guidance, Hardik joined the ACCES Employment Healthcare Connections program. Through the program and working with an employment consultant, he developed networking skills, interview tactics and discovered the different roles within the pharmaceutical industry. Before the program ended, he found employment and today works as a Medical Advisor with Mylan.
When the COVID-19 pandemic began to affect Canada, Hardik began looking for ways to help. "One of my friends started sewing masks and personal protective equipment," says Hardik. "That's how it started." He and his friends then volunteered to collect raw materials from warehouses and deliver them to various volunteers' homes so they could sew PPE. They proceeded to deliver the equipment to hospitals that were experiencing shortages.
Around the same time, Hardik came to learn about Kids Help Phone through ACCES. He began to volunteer his time in the evenings and on weekends to support young people during these challenging times. "This is the least I could do," says Hardik of his efforts.
When asked about what motivated him to give back, Hardik speaks to the welcoming nature of his new country. "Within no time this country accepted us — within four, five months we felt like it was home. I feel this country matches with my ideology, and with the acceptance and love I get from this country, I felt I wanted to give back to this community."
Canadians of all walks of life have demonstrated incredible acts of humanity and generosity throughout the pandemic, and Canadian immigrants have stepped up to meet today's challenges and fill the needs of their communities. View more stories at Random Acts of Canadian to hear how people and groups are spreading joy and kindness across the country.
This article is intended as general information only and is not to be relied upon as constituting legal, financial or other professional advice. A professional advisor should be consulted regarding your specific situation. Information presented is believed to be factual and up-to-date but we do not guarantee its accuracy and it should not be regarded as a complete analysis of the subjects discussed. All expressions of opinion reflect the judgment of the authors as of the date of publication and are subject to change. No endorsement of any third parties or their advice, opinions, information, products or services is expressly given or implied by Royal Bank of Canada or any of its affiliates.
Share This Article