Scams International Students in Canada Need to Know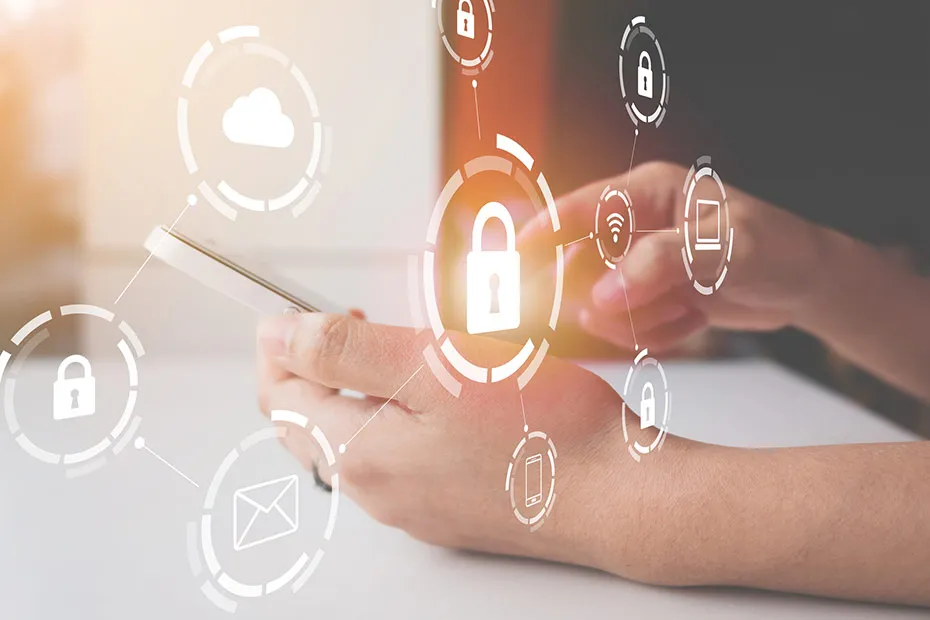 PUBLISHED June 7, 2021 • 6 min read
If you are an international student already studying or arriving in Canada, there is so much to be excited about. New learning opportunities and experiences can be rewarding and fun, as you learn your way around, you can sometimes be targeted by scammers. Unfortunately, some scammers focus on international students moving to a new country. These scams take many forms, but often involve a scammer pretending to be a legitimate organization asking for money or personal information. Being informed can help you avoid scams — or know how to respond if you encounter one. Here's a short guide on what to look for and how you can stay safe.
The most common scams targeting international students in Canada
1. Credit Card and Debit Card scams
Some of the most common scams are focused on stealing credit and debit card information. For example:
A fake company may claim to be able to get you a lower interest rate, in exchange for a fee. In addition to losing money on the fee, giving these individuals your card number means they can use it for cash advances or making fraudulent purchases.
Non-existent charities may ask you for a donation in order to get your card details.
An ad or email from a phoney online store offers a great discount on a product you want. The product and company aren't real but were just created to collect your debit or credit card information.
In addition to monitoring your bank accounts regularly for suspicious activity, choose a PIN that's difficult to guess (not your birthday) and don't share it with others. If you suspect your credit or debit card information has been stolen, alert your credit card issuer immediately.
2. Visa/IRCC scams
While you do not need to use an immigration consultant to secure a visa, some international students choose to as a convenience. Fake representatives may contact you, claiming you've filled out some paperwork incorrectly and now you owe money. Remember that
Immigration, Refugees and Citizenship Canada
(IRCC):
Will not call you to collect fees, fines, or financial information,
Will not threaten to arrest or deport you,
Will not ask for personal information over the phone (except to verify the information you may have already provided).
3. Phone scams
These are
fake phone calls or text messages
claiming to be from real organizations — like officials from the Canadian government or an embassy. Some scammers impersonate organisations like the CRA, businesses or Canadian banks. Often these scammers are trying to convince you to give them personal information, including online banking information, and access to credit and debit card accounts. A real organization will never ask for your social insurance number, banking information, or personal info over the phone out of the blue.
4. Email scams
Always be mindful when clicking on links or downloading files you receive in an email (or even a text message). Scammers can impersonate your bank or credit card company with a link to a phony website made to look like the real thing. This is to trick you into logging in to the fake website — providing your account ID and password to the scammers. Or the email may be trying to trick you into downloading malicious files that can hurt your devices or steal your information.
5. Job scams
Scammers may post ads, send emails or contact you on social media about a job that doesn't actually exist. Signs a job might be fake include:
Having to pay for job training, materials, or pay a recruiter for finding you a job.
Receiving a job offer without an interview, or being interviewed by IM/DM
Being "hired" immediately and sent employment forms to fill out
Being asked about your identity and bank details
Be sure to research the organization offering the job, and listen to your instincts if you are unsure about how a job it is.
6. Housing scams
If you are looking to live off-campus, be aware that scammers may post fake ads for housing or rooms for rent. One telltale sign of these kinds of scams is if you can't view the space in person or video chat before you rent it. Scammers may claim to be out of town, travelling overseas, renovating the space, or quarantined — but will need your deposit immediately. In addition to looking for rentals on trusted platforms, it's always a good idea to do some research on the address and landlord. And always verify accounts before transferring money to an overseas account to secure a rental.
5 ways to help you stay safe and avoid scams
1. Remember the basics
Use complex passwords and passphrases that are difficult to guess.
Update your devices and privacy settings regularly.
Be cautious when you click on links or download attachments in emails.
Avoid sending personal information via free, unsecured WiFi.
Don't share personal information, login credentials or account information via email or text message.
Contact your bank using the number on the back of your cards or the secure official website.
2. Slow down
Some scams and scammers don't want to give you time to think things through. Like a "limited-time offer" or fake health alert, scammers hope you act quickly and give them your information. Always take your time and look into what you've been sent. If something seems off, it's worth speaking to someone else about it and not reacting right away.
3. If it seems too good to be true, it probably is
Scams want you to be excited or pressured to take or give something. If an offer sounds too good to be true, like an unexpectedly high-paying job offer, it might be a scam. Trust your gut and double-check everything.
4. Monitor your accounts
Routinely review your accounts — your bank, email, social media, and others for any strange or suspicious activity. You can also set up activity alerts in your bank account by logging into it online. If you see something out of place, report it to your bank or service provider right away.
5. Stay informed.
This might sound like a lot to keep track of. Luckily, many organizations have your back. Most colleges and universities have web pages dedicated to updating students on ongoing scams, and you can check
RBC's Scam Alerts page
to stay informed of current scams. The
Canadian Anti-Fraud Centre
will also be up-to-date on anything you need to watch out for.
This article is intended as general information only and is not to be relied upon as constituting legal, financial or other professional advice. A professional advisor should be consulted regarding your specific situation. Information presented is believed to be factual and up-to-date but we do not guarantee its accuracy and it should not be regarded as a complete analysis of the subjects discussed. All expressions of opinion reflect the judgment of the authors as of the date of publication and are subject to change. No endorsement of any third parties or their advice, opinions, information, products or services is expressly given or implied by Royal Bank of Canada or any of its affiliates.
Share This Article