When a Bank Says "No Fees" Is it Really No Fees?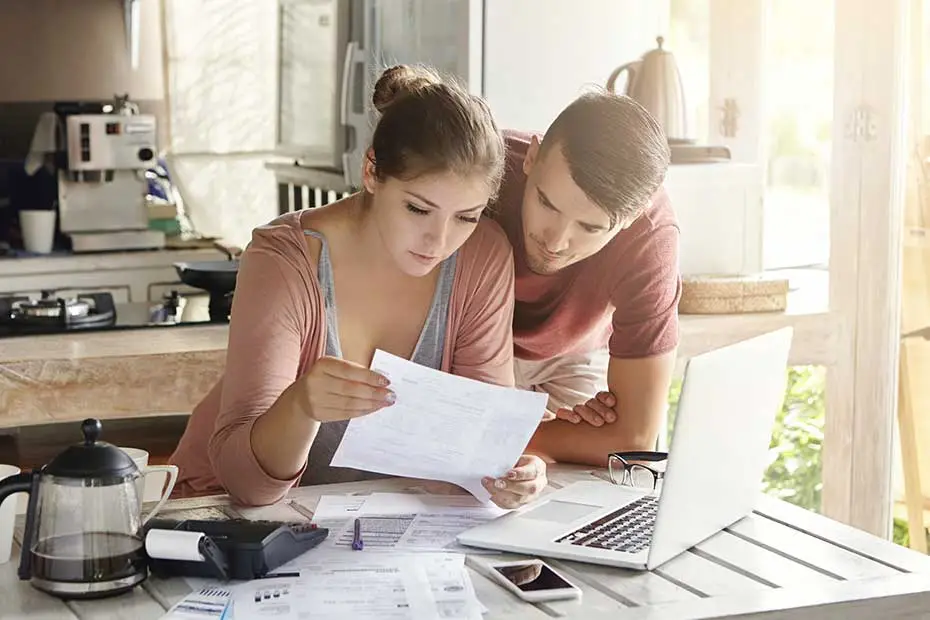 PUBLISHED April 7, 2017 • 4 min read
If you're like many Canadians, you may be looking for every opportunity to avoid unnecessary service charges and bank fees. According to a 2017 CBC news report, Statistics Canada found Canadians paid an annual average of $216 in bank charges for 2015. The fees included regular monthly fees as well as additional fees associated with services such as overdraft protection or electronic transfers.1
More many, switching to a "no-fee" account may seem like an obvious choice to save on bank fees. Yet these accounts may come with a long list of exceptions, limitations, and restrictions.
So do no-fee accounts mean no fees or service charges, ever?
When a chequing or savings accounts says "no fees," it's possible some regular service charges get waived when customers meet certain conditions, but you could still be on the hook for transactions not covered by your account agreement.
If you're considering a no-fee account to save on service charges, watch for these five fees that can end up costing you extra.
Automated banking machine fees
For Canadians who often make quick stops at ATMs, a no-fee bank account can sound like a good way to get rid of pesky fees. While your account may include a fee waiver on access fees for a set number of ATM withdrawals, or even unlimited withdrawals from ATMs operated by your own bank, this doesn't always mean you'll avoid an access fee or "convenience fee" charged by other banks for using their ATMs. And check your account agreement, as you could get charged by both institutions when using another financial institution's ATM.
Electronic bank account counter fees
Considering opening an electronic-only bank account to avoid fees associated with teller-assisted transactions? While these accounts work well for receiving digital payments and even for mobile cheque deposits of Canadian cheques, they can be costly if you need a teller to help with your transaction. Think carefully about all of your potential transactions. That low fee (or no fee) Canadian digital bank account you set up online could come with a hefty fee if you go to the teller to deposit an American birthday cheque from Aunt Fran in Florida.
Email transfer fees
Electronically transferring funds can be a fast, secure way to move money around, but unless unlimited email transfers fees are included in your bank account package, you can pay when you transfer money. If you frequently send money to friends, family or even yourself at a different account, using electronic transfers could mean paying additional fees of $1.00 or more for each transfer.2 Instead, consider looking for a personal chequing account offering free email transfers.
Wired funds fees
Do you regularly send or receive funds through wire transfer from Canadian or international senders? If so, you could still be facing bank fees, even with a no-fee bank account. Some Canadian financial institutions may charge $15.00 or more as an incoming wire transfer fee for each transaction.
Paper statement fees
Paperless statements (also known as electronic statements) are fast becoming the norm. But even if you don't pay a monthly fee for your bank account, you may see a charge of up to $2.00 per month for paper statement delivery. 3
As with many financial-related decisions, to save money it can be important to read your no-fee bank account agreement carefully. Knowing which situations or transactions could result in service charges or transaction fees may help you avoid bank fees you thought were covered by a "no-fee" account.
Sources
1. CBC News: 4 Money-saving reasons you should check your bank statements, March 17, 2017
2. Globe & Mail: Memo to banks: e-transfers are not a fad, June 2, 2016
3. Royal Bank: How do I change my statement options?
This article is intended as general information only and is not to be relied upon as constituting legal, financial or other professional advice. A professional advisor should be consulted regarding your specific situation. Information presented is believed to be factual and up-to-date but we do not guarantee its accuracy and it should not be regarded as a complete analysis of the subjects discussed. All expressions of opinion reflect the judgment of the authors as of the date of publication and are subject to change. No endorsement of any third parties or their advice, opinions, information, products or services is expressly given or implied by Royal Bank of Canada or any of its affiliates.
Share This Article