Lending 101: The Facts about Lending Options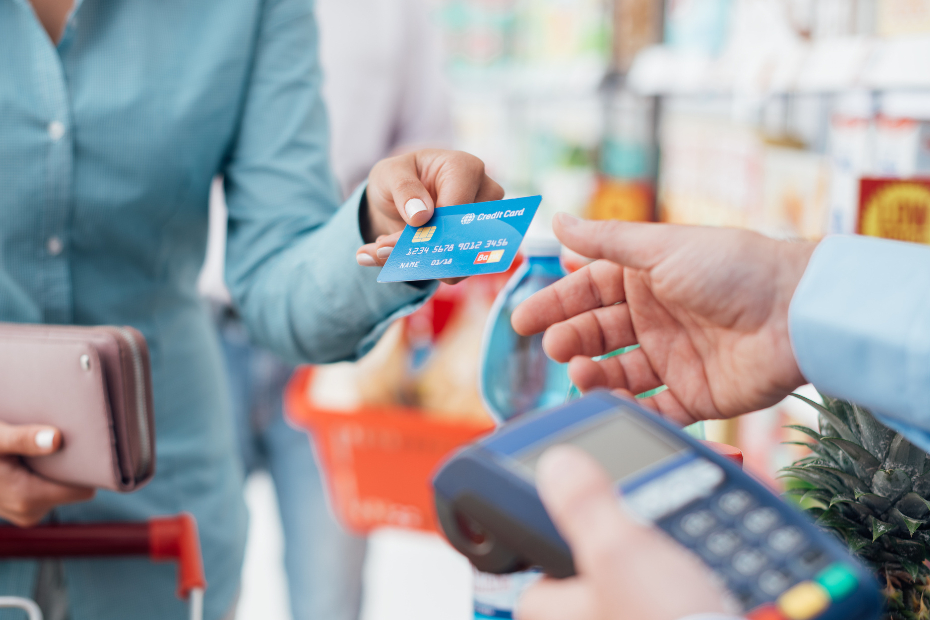 PUBLISHED August 31, 2023 • 3 min read
Lending plays an important role in an individual's financial landscape, offering access to funds when needed to meet their desired needs. Whether it's buying a car, navigating a financial emergency or just managing day-to-day purchases, it's important to understand the benefits of different lending types to help ensure the best product is selected to suit your specific circumstance or need.
Personal Loans
Personal loans can be a great solution for larger ticket items, such as home improvements, car purchases, or debt consolidation. When an individual takes out a personal loan, they receive access to a pre-established, lump sum amount of credit. This allows the individual to access the full approved amount of funds upfront.
Personal loans can offer many key benefits, including:
Flexible terms: Personal loan terms generally range from 1-5 years.

Lower payments: Installments are typically spread over a longer period of time, making monthly payments more manageable.

Consistency: Personal loans are typically offered at a fixed interest rate over a fixed payment term, making loan repayments predictable and budgeting easier to manage.
It's important to note that one limitation of a personal loan is the inability to extend the credit limit if you require additional funds beyond the original approved value of the loan.
Line of Credit
A line of credit is a great product to include in your financial toolkit. It is often used to help individuals manage personal expenses, navigate financial emergencies, or lower interest costs by transferring balances from higher-interest cards.
A line of credit may provide:
Flexibility: Users have access to funds as needed up to their set credit limit

Higher credit limit: Often available if you choose to secure your line of credit with an asset like your home or your investment portfolio

Access to available credit: As the line of credit is repaid, available credit can be accessed once again

Variable interest rate: This can be advantageous when interest rates are lower

Flexible and lower repayment options: With a line of credit, you can repay the full balance at any time without penalty, saving on interest, and minimum monthly payments can be as low as "interest only."
While a line of credit offers many benefits, it is important to continue practicing responsible money habits with your line of credit, as the available access to credit could create the temptation to overspend.
Credit Cards
Credit cards are one of the most common and convenient financial tools today. They are used for day-to-day purchases of goods and services and offer clients:
Security: The ability to charge your purchases to a card eliminates the need to carry large amounts of cash

Convenience: Credit cards allow the holder to make purchases quickly and easily, often by simply tapping, depending on the price of your purchase

Ease: As most credit cards are accepted internationally, cardholders can travel and shop abroad without interruption
While a credit card can offer much in the way of convenience and flexibility, it should be managed responsibly. It is important to note that most credit cards come with higher interest rates than lines of credit or personal loans and may even have annual fees associated with them. Paying the entire credit card balance monthly can help avoid interest charges.
Whether you want to make a major purchase, buy a new car, renovate your home, borrow to invest or consolidate debt, we have a borrowing solution to meet your needs and budget.
This article is intended as general information only and is not to be relied upon as constituting legal, financial or other professional advice. A professional advisor should be consulted regarding your specific situation. Information presented is believed to be factual and up-to-date but we do not guarantee its accuracy and it should not be regarded as a complete analysis of the subjects discussed. All expressions of opinion reflect the judgment of the authors as of the date of publication and are subject to change. No endorsement of any third parties or their advice, opinions, information, products or services is expressly given or implied by Royal Bank of Canada or any of its affiliates.
Share This Article