Greening Your Business: 5 Simple Ways to Get Started
#GettingToNetZero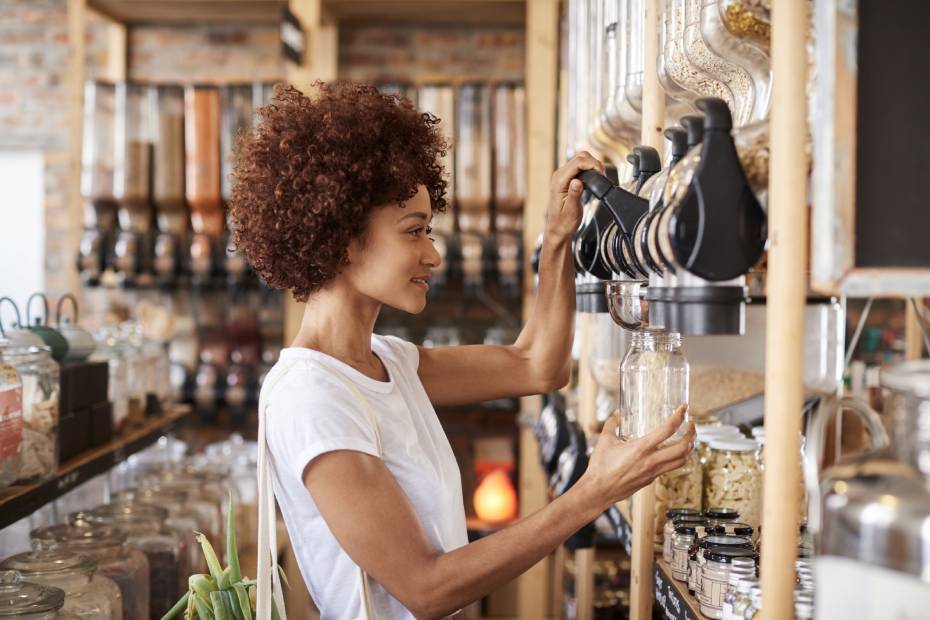 PUBLISHED March 30, 2022 • 7 min read
The reality is, committing to sustainability is not only good for the planet, it's also good for business. More and more consumers are seeking out brands that commit to sustainability – and many will pay more for the products and services those companies sell. And, businesses with established climate goals are looking to partner with suppliers and vendors that are taking action for a more sustainable future.
Your goal to run a more sustainable business doesn't need to start with installing sweeping measures. Start with these steps to begin your journey to sustainability.
1) Assess your impact
What's your current carbon footprint? If you haven't taken a close look at your environmental impact recently, evaluating it now is a great first step in your transition to a greener way of doing business.
Assessing your carbon footprint is a logical place to start because it's a clear measure of all the emissions that your company generates, while also providing a benchmark of your business against your industry. "The amount of carbon dioxide in our atmosphere causes the earth's temperature to rise. By measuring the carbon you generate or your "carbon footprint," you're able to measure how you are performing and track your improvement. 130 countries including Canada are, or are in the process of, committing to being net-zero (i.e. generating no more carbon). Each of us and our businesses needs to own our own path to net zero. It's possible, if we all apply ourselves to the challenge" says Peter McArthur, VP, National Cleantech Lead, RBCx.
While fully and accurately measuring your carbon emissions can be challenging, there are simple ways to get started. Business owners can begin by auditing fuel use and later expand to other resources such as electricity. Or, you can focus on taking a look at the waste your business generates to operate and/or produce goods, identifying whether there any simple ways to reduce excess resources, fuel, food, paper, plastic or electricity.
As you look at your own output, try to assess your clients' footprint too. Can you spot opportunities for them to reduce emissions or waste? Being aware of your impact – and the impact of those you do business with – is a great starting point for change.
Ready to look longer term? For those looking to take the next step, there are a variety of organizations that provide industry-specific advice on measuring your carbon footprint. You can also consider hiring a consultant to help you assess and manage your impact in the future.
2) Seize the low-hanging fruit
The idea of changing the way you do business can feel overwhelming. But incorporating sustainability into your business can be simple – there are many changes you can easily implement that can collectively make a difference when it comes to helping the planet.
Here are a few simple ideas:
Switch to LED lights. Whether your business operates in an office, warehouse, factory (or all of the above), switching from incandescent or fluorescent lighting to LED is one of the easiest environmentally-friendly changes to implement. For one, LED lights are up to 80% more efficient than traditional lighting and their reduced energy usage means less demand from power plants and less greenhouse gas emissions.
Use green cleaning products. For many businesses, cleaning is a big task, using considerable resources. Adopting sustainable cleaning practices can help reduce pollution, water waste and contribute to the fight against climate change. Consider environmentally friendly products that are created using safe, non-toxic and biodegradable ingredients instead of traditional cleaners – using equipment designed to use less water and chemicals can also significantly improve your environmental footprint.
Go digital and reduce paper. More and more companies have transitioned to a digital way of doing business, reducing both costs and environmental impact in the process. Did you know? Cutting down on the use of paper both saves trees and conserves the energy used in converting those trees into paper and transporting products. Paper manufacturing is also a major contributor to environmental pollution – according to The World Counts, approximately 26% of waste dumped in landfill sites is discarded paper and paperboard.
Reduce food waste. Research estimates that 20 percent (or 11 million tonnes) of food produced in Canada becomes food waste. Food that is produced but not eaten ends up in landfills and degrades over time, creating methane, a greenhouse gas 25 times more powerful than carbon dioxide. If you're in the hospitality industry, there are a few steps you can take steps to address and minimize food waste, such as:

Creating a log to identify how much food is being wasted and which foods are typically being wasted
Using a FIFO or JIT method of food preparation so that food is not stored for too long in your facility
Revisiting your food storage practices to ensure you're using containers that can preserve food
Partnering with organizations that can use your excess food to help feed hungry people in your community.
3) Make use of grants to help you green your business
There are a variety of grants and contribution programs that can help businesses develop solutions that protect or conserve the environment. Grants from $10,000 and up are available to help Canadian businesses of all sizes adopt sustainable business practices – from securing new equipment, new facilities, employee training and more.
Grantmatch can help you find the financial resources that are best suited to your business and the initiatives you plan to implement. As an example, take a look at how they helped ReFeed Farms leverage grant funding to help reduce food waste, feed people and repair Canada's food system.
For a list of active green funding programs, visit GrantMatch.
4) Engage your workforce
Who better to flag waste and inefficiencies in your processes than the people who perform them every day? "Your employees know where there is waste," says McArthur. "They are your best source of information, your best champions for change and are best positioned to offer solutions that can help you create that change. Even within a large organization like our bank our employees come up with some of our best ideas for minimizing our impact," he adds.
It's up to you as the business owner to encourage your employees to speak out and identify waste leakage and provide opportunities for employee-driven solutions – this could involve offering incentives for ideas, or simply creating a safe and welcoming environment for feedback.
5) Embed sustainability into your future plans
While the above actions make for a great starting point, sustainability should be part of your future thinking and strategic plan. As you plan out your next one, five and ten years, look for ways to incorporate sustainable practices into your marketing, packaging and company DNA. Here are some ideas:
Revisit your packaging
If you run a restaurant, consider reusable takeout packaging
If you're a retail store, encourage the use of reusable bags
If you are a manufacturer, see if there are ways you can right-size packaging or reduce the amount of packaging for your products; alternatively, consider environmentally friendly packaging that uses biodegradable and/or recycled materials
Share your goals with suppliers
Communicate how you would like to decrease waste in your supply chain, either through the production of goods, use of resources, shipping channels or inventory management
Engage your customers
The Global Sustainability Study 2021 revealed that 86 percent of people globally have shifted their purchase behaviour towards being more sustainable over the past five years. More than ever, customers love companies who put people and planet before profit, and many of them will choose a sustainable alternative when available
Telling your customers what you're doing to make a difference and even involving them in your sustainability efforts can help drive engagement, loyalty and change.
Bottom Line
Creating a more sustainable business can help you reduce your impact on the environment, decrease costs, strengthen relationships and build customer loyalty and engagement. Making positive change doesn't need to be difficult – it's just a matter of getting started.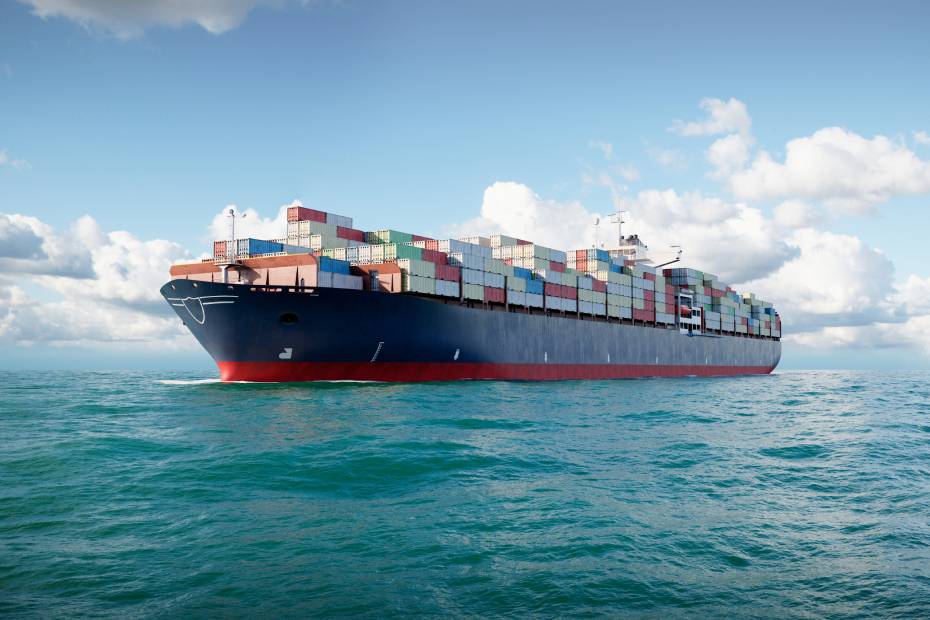 How Businesses Can Prepare for a Net-Zero Future
Learn why now is the time for companies to proactively plan how they can achieve net-zero and how to work together with customers, partners and suppliers to make meaningful changes.
This article is intended as general information only and is not to be relied upon as constituting legal, financial or other professional advice. A professional advisor should be consulted regarding your specific situation. Information presented is believed to be factual and up-to-date but we do not guarantee its accuracy and it should not be regarded as a complete analysis of the subjects discussed. All expressions of opinion reflect the judgment of the authors as of the date of publication and are subject to change. No endorsement of any third parties or their advice, opinions, information, products or services is expressly given or implied by Royal Bank of Canada or any of its affiliates.
Share This Article