Finance, Fitness and your Future: Go To Grandma with Kathy Buckworth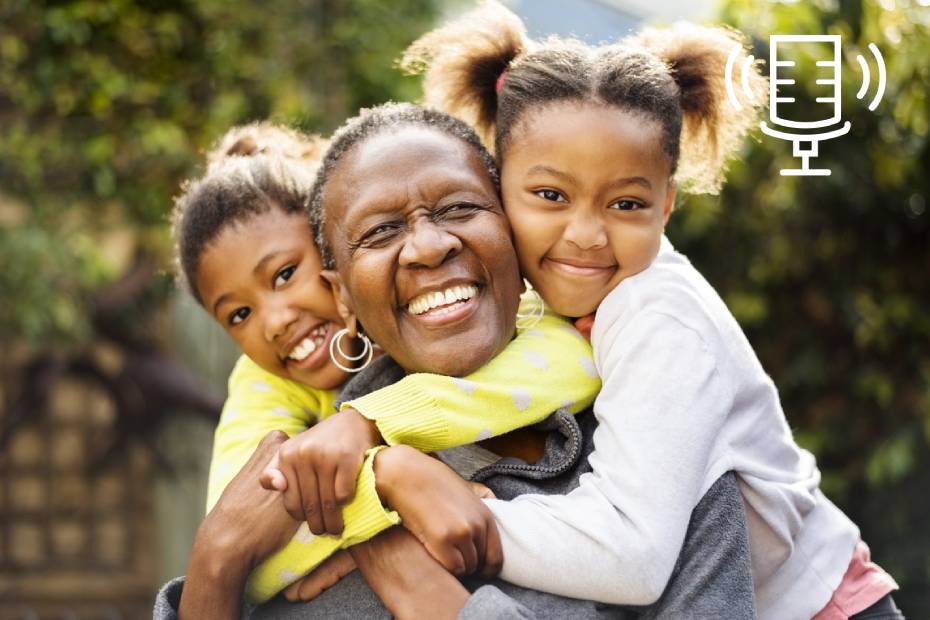 PUBLISHED July 14, 2022 • 6 min read
You've spent a lifetime building a family, financial security and a legacy you can be proud of. Now it's time to protect it all! Each episode of Go To Grandma features different guests, stories and insights to help today's grandparent safeguard what matters most. From tips on giving back, estate planning, avoiding elder abuse and more, Kathy Buckworth and guests dive into ways to creating a meaningful second act that preserves your life's work.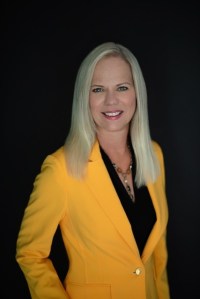 Cottage, Industry
What happens to the family cottage when you have to voluntarily—or involuntarily—give it up? On this episode of Go To Grandma, host Kathy Buckworth covers all things cottages. But first, she welcomes leadership expert Jim Reid, whose new book Leading to Greatness is a step-by-step guide on how to take leadership to the next level. Jim chats about how the foundational principles of leadership apply to parenting and grandparenting and how he feels the greatest gift you can give children and grandchildren is to help them be confident in life.
Next, Kathy chats with realtor Josey Vogels who shares the top three things to consider if you're looking to buy a cottage: Location, lake size and shoreline. She encourages listeners to look at the family's priorities when searching for a cottage and offers valuable tips such as working with a local agent, talking to the neighbours and checking the WiFi – especially if the cottage will be a part-time (or full-time) home office!
At the 20:00 minute mark, don't miss Take 5 With RBC when Kathy chats with Elaine Blades, Senior Manager with the Professional Practice Group at RBC Royal Trust. Elaine covers what people should consider when including their cottage in their estate, including whether the next generation is interested, can afford the maintenance and can share the family cottage amicably. She also touches on probate fees, capital gains taxes and the options for transferring the cottage during your lifetime. Above all else, she encourages cottage owners to seek legal and tax advice, have an open dialogue with family and to have a thoughtful plan in place ahead of time.
---
Fit, Family, Fun
Thinking of hitting the road? Or hitting the gym? This Go To Grandma is for you, as Kathy Buckworth chats with Helen Early about her book 25 Family Adventures in Nova Scotia – Making The Most of Your Travels with Kids. Helen offers great advice on where to go and what to see in Nova Scotia, including adventures off the beaten track. She also provides tips for multi-generational travel, sharing her own family experiences as valuable lessons.
Next, Kathy welcomes Craig Justice, best-selling author, speaker and fitness entrepreneur. His most recent book Pride & Discipline, The Legacy of Jack Lalanne
dives into the life of the godfather of fitness. Craig shares fascinating details of Lalanne's life and legacy, including the modern-day equipment, philosophies and practices he pioneered decades ago.
Don't miss Take 5 With RBC at the 20:00 minute mark, when RBC Olympian Kate Wright joins the show. Captain of the Canadian Women's Field Hockey Team for 10 years, Kate represented her country over 220 times! Today, she is manager of the RBC Olympians program in B.C. and part of the RBC Marketing and Citizenship team. Kate chats about her life in sport, the RBC Olympian Program and RBC Training Ground – a unique talent identification and athlete funding program. Designed to find young Canadian athletes with Olympic potential, RBC Training Ground has tremendous, gold medal results – Kate shares some of the best stories of the program so far and tells listeners where talented kids and grandkids can sign up across the country.
---
Love & Legacies
On this special Father's Day episode of Go To Grandma, Kathy Buckworth welcomes radio icon Erin Davis and her husband Rob Whitehead, who discusses what it was like to be a stay-at-home-dad in the 1990s. Sharing advice for dads, family experiences and happy outcomes of being the primary caregiver, Rob's insights are enlightening and inspiring.
Next, in celebration of Pride Month and National Indigenous History Month, Kathy hosts an extended Take 5 With RBC at the 14:30 mark. She is joined by RBC's Associate Art Curator Stefan Hancherow and Indigiqueer filmmaker and multidisciplinary artist Glenn Gear. Of Inuit and Settler descent, Gear's practice is shaped by Inuit and Indigenous ways of knowing and his artwork is being showcased today at the newly renovated Royal Bank Plaza in downtown Toronto. Hancherow and Gear chat about their partnership, the unique installation at RBC's Main Branch and Gear's animated work Kimutsik (Dog Team) that comes to life in the community gallery for the public to enjoy.
---
Grand, Slam, Camp!
For many Canadians, sleepaway camp was an integral part of every summer – a place to build lifelong memories and lifelong skills. In this episode of Go To Grandma, Kathy Buckworth welcomes Camp Ponacka co-director Anne Morawetz to share her thoughts on why overnight camp is so important for kids. Anne, whose father founded Camp Ponacka in 1947, explains that kids learn to live away from home, take care of themselves (and their belongings), make their own decisions and experience the consequences of those decisions while at camp. She also talks about how grandparents often provide both financial and emotional support for parents who are unsure about parting with their kids for two to four weeks over the summer.
Next, Kathy welcomes volunteer Marilyn Wharram, who has been leading an event called Norwood Curl for Kids Bonspiel in support of Campfire Circle (formerly known as Camp Ooch and Camp Trillium). Since 1991, Marilyn has been raising money for this privately funded camp for kids with cancer. She shares how she got started with the event following the loss of her daughter to leukemia and how she has been a committed volunteer ever since. Karen Donaldson, Director of Corporate and Community Partnerships provides an overview of what Campfire Circle is all about and the joy it brings to kids with cancer and their families every year.
June 15 marks World Elder Abuse Awareness Day and at the 20:00 minute mark Take 5 With RBC features Elaine Blades, Senior Manager for the Professional Practice Group at RBC Royal Trust. Elaine provides an overview of financial elder abuse and reveals that according to the Government of Canada, 45% of elderly Canadians have experienced some form of abuse after age 65—financial abuse being the most common. She shares common signs of elder abuse and offers ways Canadians and their family members can protect themselves and their loved ones.
---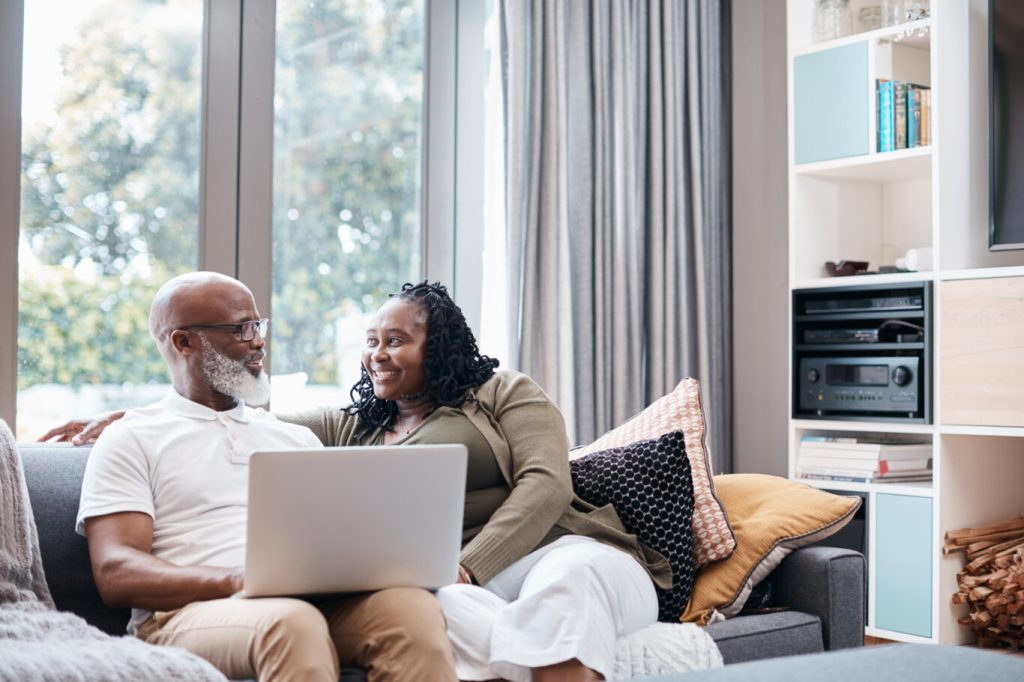 Choosing an executor or acting as one?
Did you know settling an estate can involve over 70 individual tasks and take years depending on the complexity? We can help guide you through the estate settlement process.
This article is intended as general information only and is not to be relied upon as constituting legal, financial or other professional advice. A professional advisor should be consulted regarding your specific situation. Information presented is believed to be factual and up-to-date but we do not guarantee its accuracy and it should not be regarded as a complete analysis of the subjects discussed. All expressions of opinion reflect the judgment of the authors as of the date of publication and are subject to change. No endorsement of any third parties or their advice, opinions, information, products or services is expressly given or implied by Royal Bank of Canada or any of its affiliates.
Share This Article