Health, Home and Happiness: Go To Grandma with Kathy Buckworth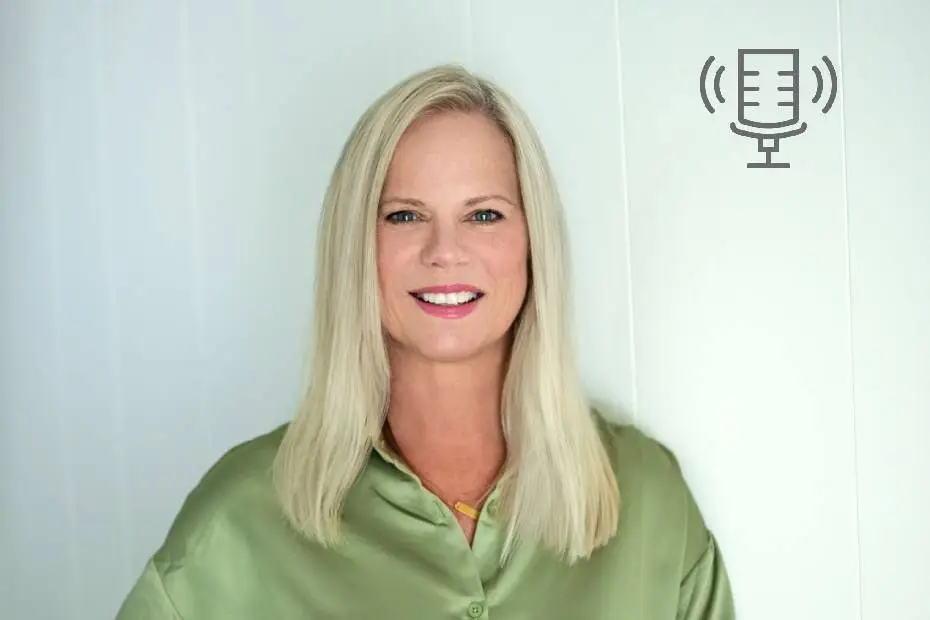 PUBLISHED June 16, 2022 • 6 min read
Being a grandparent is one of the great joys of life, with the opportunity to be an active caregiver, confidante, playmate, coach and more. But there is also some work to do, as planning and preparation are key elements to enjoying a long and healthy tenure in your grandparenting role. In the Go-To Grandma podcast, you'll get tips on planning for both the unexpected and expected parts of aging, learn how to stay strong and savvy and discover ways to live life with purpose and peace of mind.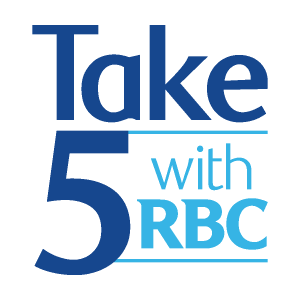 Game Changers
If you're a grandparent, it's likely been some time since you've had to childproof your home – but with young grandkids coming over, it may be time to take precautions again! On this episode of Go-To Grandma, host Kathy Buckworth chats with tech expert Amber Mac about child proofing technology that can keep grandchildren safe at home… and make things easier for grandparents. From raising cables, to mounting TVs to buying durable cases for phone or tablets, she offers great ideas to protect young kids (and your devices). She also shares technology that manages WiFi access, software that keeps viruses at bay and websites to check out to understand age-appropriate content as your grandkids get older.
Next, Winston Sih joins to talk about the latest and greatest travel apps that can make travelling a little easier as we explore the world again. He walks through apps that organize emails and digital documents to create itineraries, packing and bill splitting apps, and maps apps that go beyond street navigation and help travelers explore new places with confidence.
At the 19:40 mark, don't miss Take 5 With RBC, as Leanne Kaufman, president and CEO of RBC Royal Trust joins to pick up the estate planning conversation with a focus on executing the plan. Given the demographic reality that women tend to outlive men, Leanne explains that it's even more important for women to understand the executor role and what it involves. Sharing that being an executor can involve more than 70 individual tasks and rival the workload of a part-time job, she talks also about the help available to executors—including specialized professionals and RBC Royal Trust's Artie, the executor helper™, a free DIY estate settlement tool.
---
Motherlode: A Mother's Day Special
On this special Mother's Day edition of Go-To Grandma, Kathy Buckworth celebrates – and is joined by – powerful Canadian women. First, Kathy welcomes Julie Cole back to the show. Co-founder of Mabel's Labels, Julie has recently launched her first book: "Like a Mother." She chats with Kathy about how the book chronicles the Mabel's Labels story and covers life hacks, mom hacks and business gems. She also shares the powerful impact her mother and grandmother have had on her life, her family and her business.
Next, Kathy is joined by Erica Ehm, one of Much Music's original stars who went on to become a successful entrepreneur, author, songwriter, speaker and more. She's also the daughter of the late Evelynn Hannon, pioneer of female solo travel and founder of JourneyWoman. Erica chats about the influence her mother had her – and her own kids – including the license to live out the life of their dreams.
At the 19:16 mark, don't miss Take 5 With RBC, as Leanne Kaufman, President and CEO of RBC Royal Trust joins the podcast to talk about estate planning for women. Because women tend to live longer than men, women may be fully responsible for the family finances at some point. Leanne emphasizes the need for women to be financially literate and knowledgeable and protect themselves through comprehensive retirement and estate planning—as early as possible. She also offers tips to be prepared and achieve financial security.
---
Earth Day Special!
For this special Earth Day episode, Go To Grandma host Kathy Buckworth welcomes Harrowsmith Magazine's Editor in Chief Jen Reynolds to talk about why Earth Day is important to recognize with our families. She offers tips on how to talk to kids about environmental issues and things to do with grandchildren to live more sustainably and tackle climate change. She emphasizes the importance of everyday choices, outdoor time and explaining the 'why' behind actions such as recycling, reusing and conservation.
Next, Kathy is joined by Stacey Greenberg, founder and Chief Fun Officer of Ode to Toy, a recycled toys startup based in Toronto. Stacey talks about why she started Ode to Toy and chats about the pre-loved and new toys, books and sporting equipment she sells for up to 70% off retail prices. With nothing in her store more than $100, items are quality-checked, sanitized and ready to be loved.
At the 21:00 minute mark, Leanne Kaufman, president and CEO of RBC Royal Trust joins to talk about Aging in Place. Surveys show that Canadians overwhelmingly want to live at home for as long as possible, with 70 percent of Canadians 65 years and over recently reporting that the pandemic changed their perspective on congregate care. Leanne offers tips on age proofing the home, the value in fall detection devices and the importance of planning before the need arises.
---
Caring Is Sharing
'Don't go out with a wheelbarrow looking for trouble.' 'Not only are you going to eat, you're going to dance.' Witty, sarcastic and wise expressions from grandmothers are celebrated in this episode of Go-To Grandma, as Kathy Buckworth is joined by guest Angela Saclamacis who shares the inspiration behind her book YiaYia Approved. In it, she captures the words of wisdom from her grandmother and shares some of her favourite sayings with listeners. Next, Kathy is joined by Lianne Phillipson, a registered nutritionist, best-selling author and host of the podcast Eat This. Lianne chats about the importance of movement as we age, the feel-good foods that improve both physical and mental health and offers tips on supplements for older adults.
Jason Kennedy, General Manager of the TELUS Health Virtual Pharmacy joins next to discuss the importance of medication management and the impact of medication non-adherence. He chats about how a virtual pharmacy service can help provide convenient access to both medicine and personalized care.
Don't miss Take Five with RBC at the 21:00 minute mark. Leanne Kaufman, president and CEO of RBC Royal Trust, joins to discuss caregiving. She encourages listeners to educate themselves and plan in advance for caregiving needs, understand the financial implications of care and to have a conversation with family members before there's a crisis. She offers valuable tips and resources you'll have to tune in to hear.
---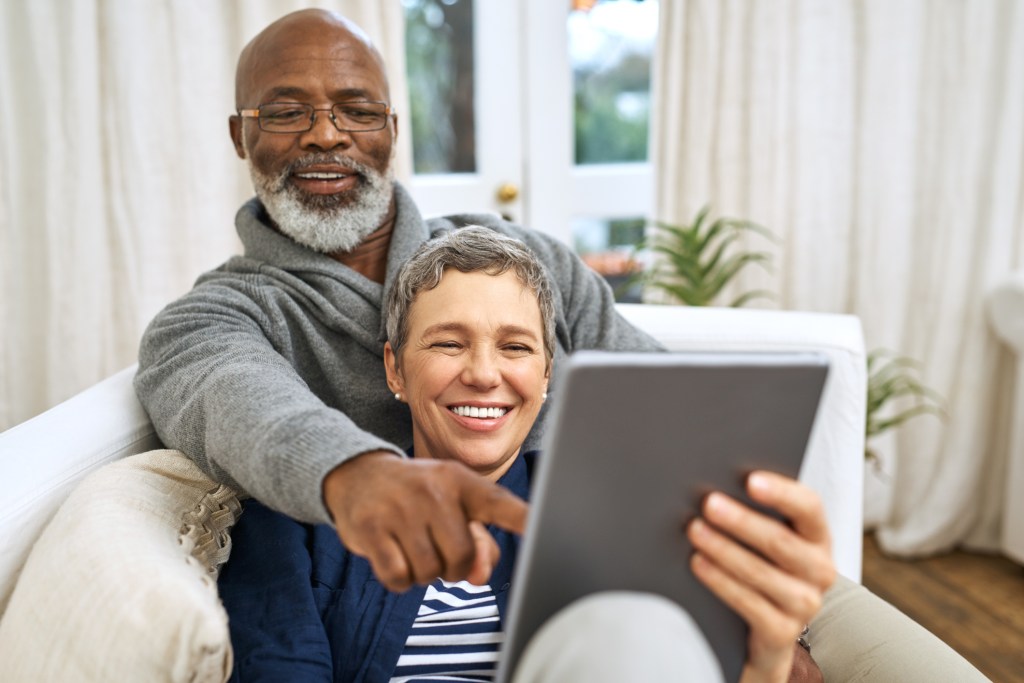 It's Never Too Early – or Too Late – to Plan
Whether you're still working and need a better savings strategy or you're retired and want to fine-tune an existing plan, take a step in the right direction today.
This article is intended as general information only and is not to be relied upon as constituting legal, financial or other professional advice. A professional advisor should be consulted regarding your specific situation. Information presented is believed to be factual and up-to-date but we do not guarantee its accuracy and it should not be regarded as a complete analysis of the subjects discussed. All expressions of opinion reflect the judgment of the authors as of the date of publication and are subject to change. No endorsement of any third parties or their advice, opinions, information, products or services is expressly given or implied by Royal Bank of Canada or any of its affiliates.
Share This Article