Mortgage 101: See How Much Home You Could Afford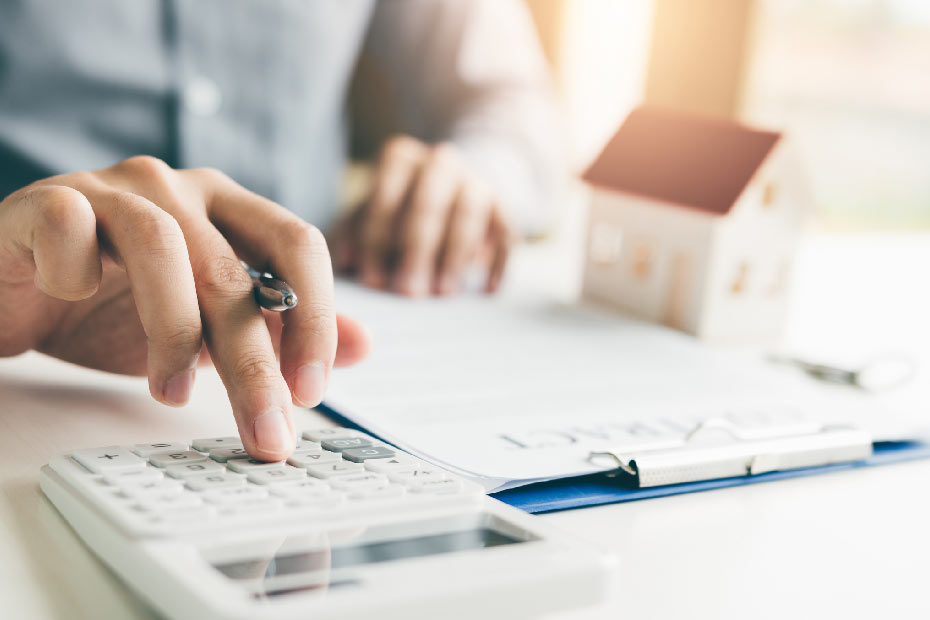 PUBLISHED March 29, 2021 • 4 min read
When it comes to life's milestones, buying your first home is definitely one of the biggest. It's exciting, overwhelming and a little terrifying all at the same time. That's why it's important to break it down into bite-size pieces – here, we outline the first phase of home ownership into three steps.
Step 1: Answer a few quick questions to prequalify
Like with any big purchase, you need to know what your budget is before you go out and buy. You're not going to spend time looking at cars that are way outside your price range … Why spend the day at a luxury sports car dealership if your budget calls for a reliable compact?
The same goes with buying a home. Without a clear idea of how much you can afford, you don't know if that dream house in the country is within reach today, or if you should be looking at a smaller home to start with.
This is where getting prequalified for a mortgage can really help, as it can give you a personalized estimate of how much you may be able to afford. By answering a few quick questions about your income, debts and expenses, you can set a realistic price range and start your search with a budget in mind.
Try the RBC True House Affordability tool* and get prequalified in just 60 seconds.
Step 2: Get Pre-Approved
While a prequalification sets your initial budget and can start you in the right direction for your search, a mortgage pre-approval takes things to the next level. When you get pre-approved for a mortgage, a lender will make an actual commitment to loan you money (subject to some conditions). With a pre-approval, you know exactly how much you can afford so that if you find the perfect home, you're able to act on it right away.
On top of this important benefit, when you get pre-approved you can also gain the following advantages:
Your rate will be locked in for 120 days and protected against increases if you choose a fixed rate mortgage (it can go lower if rates go down).
Real estate agents may take you more seriously because they'll know you're committed to buying a home.
You can save time by avoiding homes you know are outside your price range.
When you make an offer, the seller may be more inclined to seriously consider it, knowing you have solid financial backing.
You will be in a position to create your long-term budget, as you'll know your monthly mortgage payment amount.
Better yet, getting pre-approved comes with no cost to you, and you're not obligated to follow through with the mortgage if things don't work out.
Step 3: Dive deeper into your finances
Another benefit to going through a pre-approval is that it gives you a reason to take a closer look at your overall financial picture and how it will stand up to buying a new home. For instance, this process can help you understand:
How much of a down payment you want (and can afford) to make
Your total household income
Your current debts (and the monthly payments that come with them), and your estimated monthly housing costs
Your current spending habits
Remember, when it comes to buying a home, it all begins with knowing how much you can afford. Your time is precious, and knowing your budget can help you focus on the great spaces that are within your price range. You'll be better set up to find the home that's right for you when you're armed with the right information. So, get started with a quick and easy prequalification to find out your price range and kick off this exciting milestone with confidence.
GET ONE STEP CLOSER TO HOME OWNERSHIP:
Start by seeing how much home you could afford so you can search for a home with confidence.
[hr]
*The True House Affordability Tool provides a prequalification, which gives you an estimate of the amount of mortgage you may qualify for with us based on the accuracy and completeness of the information provided by you. This prequalification is for illustrative and general information purposes only and is not intended to provide specific financial or other advice. Prequalification is not the same as a mortgage approval or pre-approval.
This article is intended as general information only and is not to be relied upon as constituting legal, financial or other professional advice. A professional advisor should be consulted regarding your specific situation. Information presented is believed to be factual and up-to-date but we do not guarantee its accuracy and it should not be regarded as a complete analysis of the subjects discussed. All expressions of opinion reflect the judgment of the authors as of the date of publication and are subject to change. No endorsement of any third parties or their advice, opinions, information, products or services is expressly given or implied by Royal Bank of Canada or any of its affiliates.
Share This Article