When's the Right Time to Replace my Home Appliances?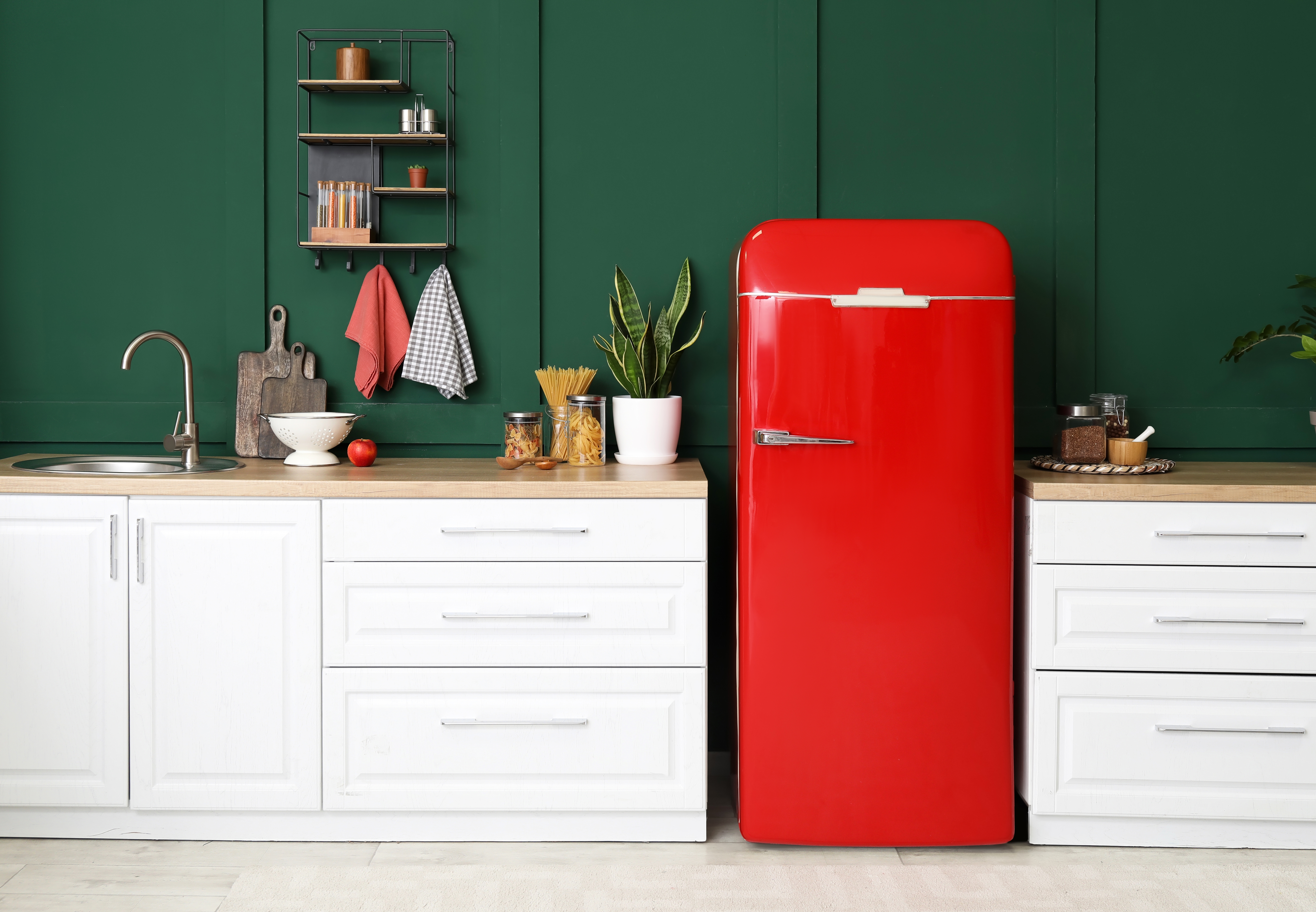 PUBLISHED November 14, 2023 • 3 min read
An unplanned dishwasher or oven breakdown can really mess up your household budget — not to mention the disruption to your home while it's out of commission!
And while you can't prevent your home appliances from ever breaking, you can be prepared for the day they finally do.
By plotting a timeline of when your appliances are expected reach the end of their lifespan, you can plan your finances accordingly and decide if it's more cost-efficient to repair a faulty appliance or replace it with a newer model.
If it's time to say goodbye to an appliance that no longer works, consider replacing it with a new energy-efficient model. The benefits are two-fold: You can save money on your energy bills, and reduce greenhouse gas emissions by using less energy at home.
Read more: Why buy ENERGY STAR certified appliances?
How long will my appliances last?
The lifespan of your appliances can vary based on the brand, model, usage, and maintenance, but general estimates can be helpful to keep in mind when organizing your timeline.
| | |
| --- | --- |
| Appliance | General lifespan |
| Microwave | 7-9 years |
| Water heater | 8-12 years (with regular maintenance) |
| Dishwasher | 9-12 years |
| Washing Machine + Dryer | 10-13 years |
| Refrigerator | 10-15 years |
| Freezer | 10-20 years |
| Oven + Stove | 15-20 years |
| Air Conditioner | 15-20 years (Portable AC: 8-10 years) |
| Furnace | 15-20 years (with regular maintenance) |
Sources: Coast Appliances, Sears Home Services, Reader's Digest, HomeServe USA
If an appliance is nearing the end of its lifespan but still works properly, consider a quick checkup to prevent any unwanted surprises.
Read more: Time to replace your furnace? A heat pump can help save you money and reduce your emissions?
Where can I find the age of my appliances?
If you don't have the appliance's receipt or maintenance guide, in most cases, you can determine the age of an appliance by checking the serial number on the machine. The date code varies by manufacturer, but you can use it to decipher their code and learn the age of your appliance.
Should I to repair or replace a faulty appliance?
If you know the age and lifespan of your appliances, you can use it as a barometer for whether to replace or repair an appliance that isn't working properly. If an appliance breaks down past its lifespan, it's probably time to part ways. A newer model will likely be more energy-efficient, and that upfront cost is often less expensive than scheduling repairs and maintenance for an older machine.
On the other hand, repairing a faulty appliance may be the better option for newer models. Check if your appliance is still under warranty — if it's covered, repairs should be free or more affordable than replacing it, and opting to repair instead of replace helps to reduce the number of appliances sent to languish at the landfill.
How can I responsibly dispose of old appliances?
Before you give up on an appliance you're replacing, consider donating it to a charitable organization, selling it, or giving it away to someone in need. Make sure to disclose whether the appliance is in working condition or if it can be repaired. This can extend the appliance's life, conserve resources and reduce waste.
But if the appliance is unsalvageable, there are a number of ways you can safely and responsibly dispose of it:
Review your office space needs. If your in-person workforce has been reduced, consider downsizing your space to reduce rent payments.

Online: Sign in to your RBC Online Banking account and click on your loan or line of credit. The next page will display your insurance status. Click on the link that indicates your status. This will take you to a new page, where you can follow the steps to apply for insurance.

Over the phone: Call our RBC Insurance Service Centre at 1-800-769-2523 to enroll. For Alberta and Saskatchewan clients, call RBC Royal Bank at 1-800-769-2511.

At your branch: Visit your local branch and ask to speak with a credit specialist, who can assist you with your LoanProtector® Insurance application.

RBC mobile app: Log in to your RBC mobile app and apply for LoanProtector® Insurance on the account details page.
If you're handling disposal yourself, make sure to remove any hazardous components (like refrigerants and oils) safely and according to local regulations. If the appliance contains sensitive data (like a smart refrigerator), wipe or remove any personal information before disposal.
Read more: Energy efficient ideas for reducing your home energy bills
This article is intended as general information only and is not to be relied upon as constituting legal, financial or other professional advice. A professional advisor should be consulted regarding your specific situation. Information presented is believed to be factual and up-to-date but we do not guarantee its accuracy and it should not be regarded as a complete analysis of the subjects discussed. All expressions of opinion reflect the judgment of the authors as of the date of publication and are subject to change. No endorsement of any third parties or their advice, opinions, information, products or services is expressly given or implied by Royal Bank of Canada or any of its affiliates.
Share This Article