Snowbird Winter Destinations: Tucson, Arizona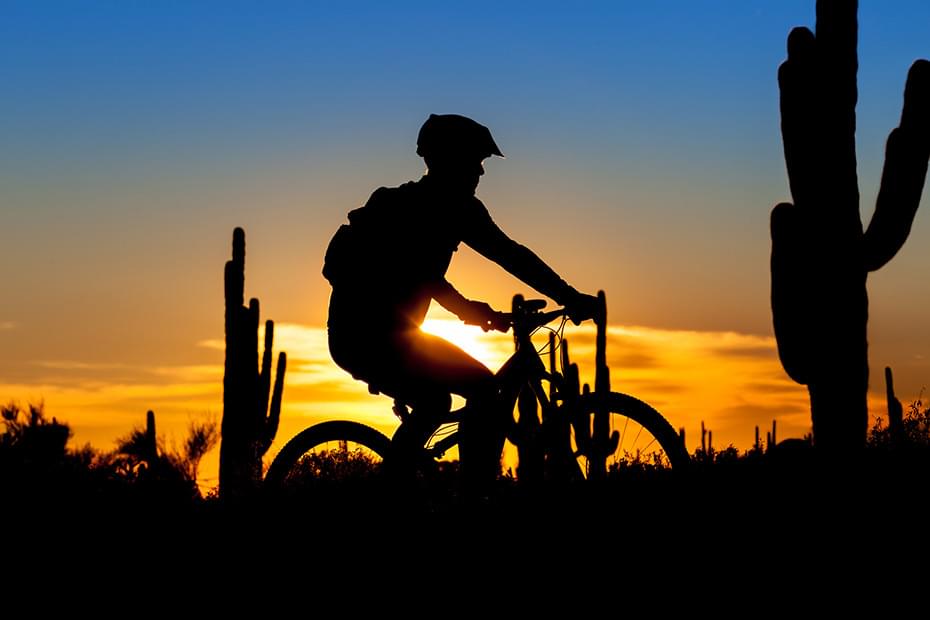 PUBLISHED February 27, 2018 • 10 min read
Arizona is an increasingly popular destination for snowbirds, with 22% of Canadians choosing this desert state as their winter destination (and making it the third most popular destination behind Florida and California). And Tucson, just an hour north of the Mexican border, is one of the fastest growing retirement communities in the U.S. Loved for its historic charm, the city offers a blend of the Old West, Mexican and Native culture, and some of the most breathtaking scenery in the country.
Climate
Tucson is 2410 feet above sea level, which gives it a drier and slightly cooler climate than Phoenix. While the average high in March tops out at 24 degrees C (75° F), the mercury really starts to climb come April and the summers get extremely hot, averaging 38° C in July and August. With approximately 30 cm of rain per year (mostly coming in the summer in the form of sudden thunderstorms), Tucson is still considered a desert climate for its generally hot, dry weather.
Activities
Golf
Often overshadowed by the booming Phoenix/Scottsdale golf scene, Tucson holds its own as a destination for golf enthusiasts. With a little more elevation (and the slightly cooler temperatures), Tucson offers great year-round golfing when the Phoenix courses just get too hot to play.
Although the area doesn't have nearly as many golf resorts as its neighbours to the north, Tucson resorts are nothing to sneeze at. The $25 million Sewailo Golf Course at Casino del Sol, designed by former PGA Tour player Notah Begay III and Ty Butler, is simply spectacular. And The Golf Club at Dove Mountain is the current home of the WGC-Accenture Match Play Championships. In addition, Tucson boasts one of the country's better municipal golf scenes.
Hiking
Five mountain ranges surround Tucson and offer hundreds of miles of trails for hikers to explore. Saguaro National Park features two distinct districts with popular hikes for beginners or experienced trekkers. You can also travel to Oro Valley and visit Catalina State Park, which sits at the base of the Santa Catalina Mountains. A haven for desert plants, wildlife, over 150 species of birds and more than 5,000 saguaros, you can hike through trails that wind through the park and into the Coronado National Forest at elevations close to 3,000 feet.
If you're looking for something a bit more accessible, Tucson's urban trails are a great way to get some exercise from just about wherever you might be in the city. "The Loop," for instance, is an ongoing project of more than 100 car-free miles of trails around Tucson, connecting to neighbouring communities of Marana and Oro Valley. It's great for walking, biking, skating, and even horseback riding.
Cycling
Whether you're an avid cyclist looking for a real challenge, or happy to cruise about town a few mornings a week, Tucson is perfect for people who like to get around on their own steam. Consistently ranked as one of the top U.S. cycling cities, amazing opportunities for both mountain biking and road biking are abundant around Tucson, with countless trails and bike routes for riders of all levels and ambition.
Horseback Riding
While horseback riding might not be a pastime enjoyed at home, when you visit Tucson be sure to include this activity at least once – after all, it's all part of the American West: horseback riding, sunsets and saguaros.
You can saddle up at a guest ranch, a resort, or a public stable – and generally speaking, riding lessons and wrangler-guided trips are available for visitors of all skill levels. Take in a ride at sunrise, sunset or under the stars for a truly memorable experience.
Culture
Tucson is one of the most culturally rich cities of the West. While it offers many traditionally cultural avenues – such as the theatre, ballet and symphony – arguably the city's most dynamic heritage experiences come from its rich blend of Mexican, Spanish and Native American history.
If you're a patron of the arts, you're in luck in Tucson. The Temple of Music and Art is Tucson's home base for the Arizona Theatre Company. The Arizona Opera, meanwhile, performs five grand operas each year at the Tucson Music Hall – a historic venue that also features the Tucson Symphony Orchestra. If ballet is more your thing, Ballet Tucson performs historic classics as well as innovative contemporary works, offering something for everyone's taste, along with an exceptional children's company that perform alongside Ballet Tucson's professionals in family-oriented productions.
But for a true taste of Tucson history and culture, there is the Arizona-Sonora Desert Museum – a zoo, botanical garden, natural history museum, aquarium and art gallery all wrapped into a one-of-a-kind venue. Then Old Tucson in the heart of the Tucson mountains is a place where Cinema history was made, starting with the 1939 film "Arizona" and continuing with a long stream of western movies. They offer behind-the-scenes stunt shows, mine tours, lasso demonstration and several other western experiences.
Views of the night sky in Tucson are virtually incomparable. The Kitt Peak National Observatory sits 6,880 feet above sea level and boasts 26 telescopes that are used to discover the secrets of space. While you can visit during the day, there's a fabulous nighttime program where visitors can watch the sunset from an amazing viewpoint, then take in the stars with the help and commentary of the site's scientists.
Mt. Lemmon SkyCenter, meanwhile, offers a 5-hour tour for astronomy enthusiasts looking to peer into the night skies with guidance from scientists. The SkyCenter is home to the largest dedicated public telescopes in the United States, and stargazing programs are offered nightly, year round.
Dining
It's been said that some of the best Mexican food in the U.S. is found in the cafes and mom-and-pop restaurants of Tucson – in fact, you can find fresh, authentic eateries serving up delicious enchiladas, burritos, tacos (and the homegrown Sonoran hot dog) on just about every street corner. Take, for instance, Aqui Con Nene (food-truck-turned-bricks-and-mortar-establishment), or El Charro Café, which founded in 1922, is the oldest Mexican restaurant in Tucson (the original owner, Monica Flin, is said to have invented the chimichanga).
Slowly but surely, however, Tucson has been developing into a veritable foodie destination that extends well beyond Mexican fare, with award-winning bistros (Feast), cool cafes (Prep and Pastry) and great Southwestern-inspired comfort food rounding out an eclectic selection of culinary experiences.
Shopping
While not considered the premier shopping destination that's on offer within the greater Phoenix area, Tucson is full of its own unique shopping experiences.
Downtown Tucson offers a variety of shopping, galleries, dining and theatre, all within walking distance. If it's discounts you're seeking, the Foothills Mall features name brand outlet shops and specialty stores along with a cinema and plenty of restaurants to keep your energy up. For upscale shopping, La Encantada is a two-level, outdoor luxury centre with premier brands and restaurants.
If you're looking for unusual or artistic gifts, head to Historic Fourth Avenue. Located between downtown and the University of Arizona, Fourth Avenue features more than 100 eclectic boutiques, 400+ arts and crafts booths, as well as galleries, restaurants, street musicians and children's entertainment.
Getting There and Around
Tucson International Airport is the second busiest airport in Arizona (behind Sky Harbor in Phoenix), and has regular non-stop flights from Toronto, Montreal, Vancouver, Calgary and Edmonton.
As with Phoenix, many Western Canadians opt to travel to Tucson by car for an extended stay, as getting around the city is most easily accomplished with your own four wheels. While the downtown core the city is nicely walkable, you'll need a car to experience the surrounding mountains, local golf courses, museums and historic Tucson sites.
From Calgary, Tucson is a 25 hour drive. From Vancouver it's 27 hours in the car, and 28 hours directly south of Edmonton. From Toronto, it's a 34-hour journey.
Real Estate
As with Phoenix, there is a variety of accommodations to choose from in Tucson, including single homes, condos, RV Parks and mobile home communities. According to Zillow, the median home value in Tucson is $170,600, and in general, Tucson is more affordable than Phoenix – average house prices come in approximately 25% less and overall cost of living is lower overall.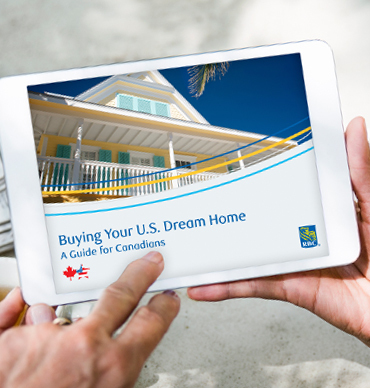 Get Your Free Guide to Buying Your U.S. Dream Home
Your one-stop resource for your U.S. home buying journey – finding a Realtor, financing your purchase, cross-border tax and legal experts and more.
Bottom Line
Tucson is more rustic, outdoorsy and laid-back compared to the urban, upscale environment of the Phoenix area. Most residents enjoy exploring the great outdoors and love the unique blend of old world charm and emerging heritage that manifests through a thriving art and food scene. The affordability of Tucson also tends to factor into the decision-making of Arizona-bound Canadians.
Other Potential Destinations in Arizona
Many Arizona-bound snowbirds look at both Phoenix and Tucson as potential destinations. Take a look at our Destination: Phoenix, Arizona article for information about that dynamic city. You can also take a look at 55places.com, for a comparison of the Phoenix and Tucson areas.
Keep in mind, Phoenix and Tucson aren't the only cities in Arizona that appeal to Canadians. Tucked into the southwest corner of the state close to the Mexican border, Yuma is gaining popularity among snowbirds. As Arizona's warmest winter city and the sunniest year round place in the USA, it's the perfect climate for those looking to escape winter at a great price. Affordable and easily accessible, Yuma boasts more than 60 RV resorts and parks, plus many other housing options for the value-conscious.
Sedona, on the other hand, is one of the more expensive retirement destinations in the state. Best known for its striking red rocks and stunning scenery, Sedona is an increasingly popular snowbird destination. Cooler in the evenings than other Arizona cities due to its high elevation, Sedona nonetheless offers gorgeous weather, a thriving arts scene and exceptional hiking trails.
* Mortgages are subject to approval, including verification of acceptable income, credit worthiness and property valuations. Minimum and maximum property values and maximum loan-to-value ratios apply. Homeowner's insurance is required for all loans and lines of credit, and flood insurance is required if the property is located in a Special Flood Hazard area. Escrows may be required. There are closing costs associated with these products. RBC Bank, Equal Housing Lender.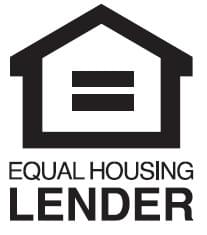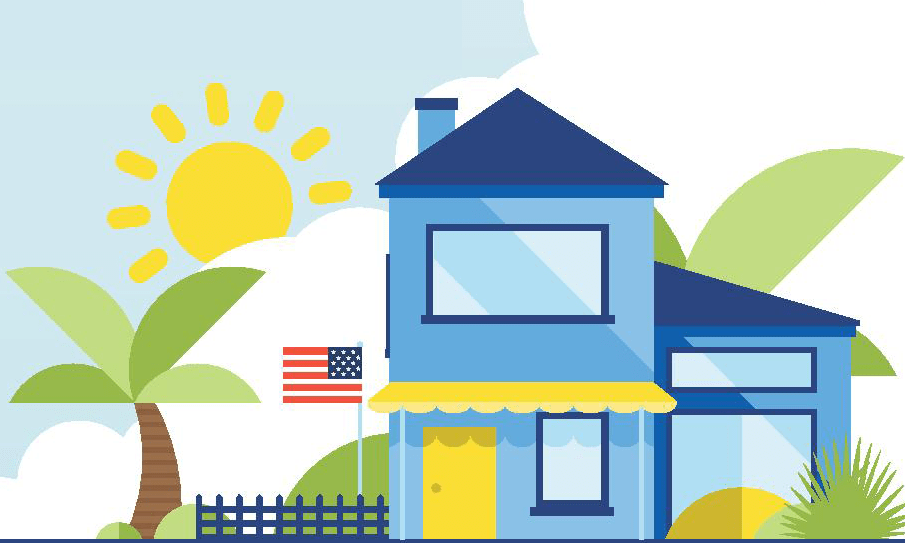 Brought to you by RBC BankTM U.S.
RBC Bank is RBC Bank (Georgia), National Association ("RBC Bank"), a wholly owned U.S. banking subsidiary of Royal Bank of Canada, and is a member of the U.S. Federal Deposit Insurance Corporation ("FDIC"). U.S. deposit accounts are insured by the FDIC up to the maximum amount permissible by law. U.S. banking products and services are offered and provided by RBC Bank. Canadian banking products and services are offered and provided by Royal Bank of Canada. U.S. deposit accounts are not insured by the Canada Deposit Insurance Corporation ("CDIC"). RBC Bank, Equal Housing Lender.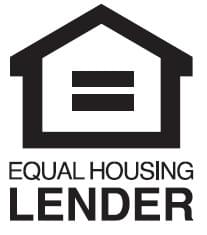 This article is intended as general information only and is not to be relied upon as constituting legal, financial or other professional advice. A professional advisor should be consulted regarding your specific situation. Information presented is believed to be factual and up-to-date but we do not guarantee its accuracy and it should not be regarded as a complete analysis of the subjects discussed. All expressions of opinion reflect the judgment of the authors as of the date of publication and are subject to change. No endorsement of any third parties or their advice, opinions, information, products or services is expressly given or implied by Royal Bank of Canada or any of its affiliates.
Share This Article