A Look at the U.S. Housing Market in 2023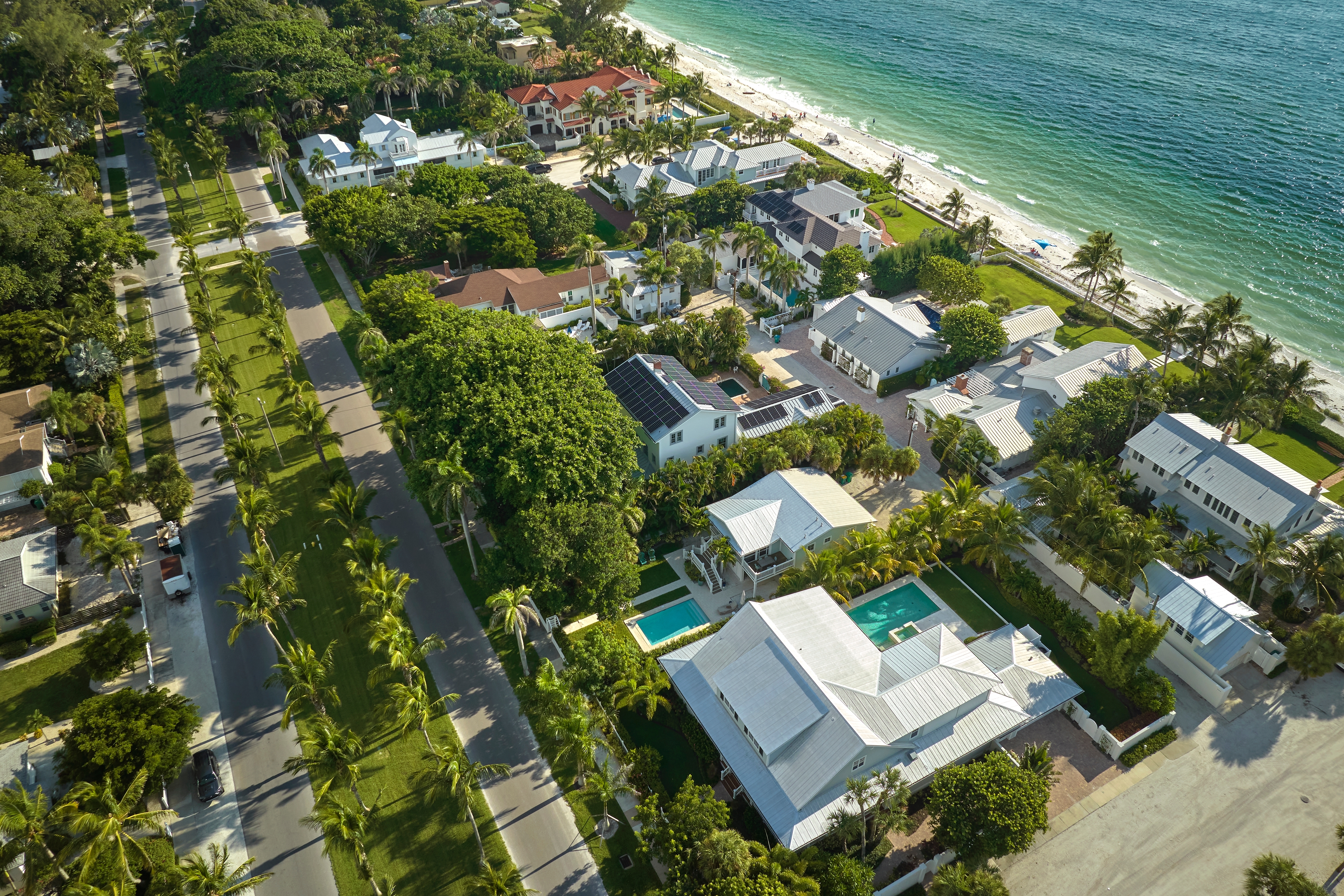 PUBLISHED October 18, 2023 • 5 min read
Since the lifting of COVID restrictions, Canadians have had the opportunity to nurture their love affair with U.S. travel. Based on the 2023 International Transactions in
U.S. Residential Real Estate report, published by the National Association of REALTORS, Canadians represent the largest year-over-year increase in monthly arrivals in the U.S. (at + 1 million) among all international visitors. And many Canadians have been taking their relationship with the U.S. one step further by buying property in their favourite states.
While the U.S. housing market has slowed overall — and the Loonie has weakened against the U.S. dollar by 8.1% compared to last year — Canadians still spent $6.6B USD in U.S. residential housing in the 12-month period of April 2022-March 2023. When it comes to dollars spent by foreign buyers, this puts Canada second behind China and ahead of Mexico, who spent $13.6B and $4.2B, respectively.
A story of highs and lows
As far as actual homes purchased, Canada ranks third at 8,500 and a 10% share, behind China and Mexico. These figures represent a 25% year-over-year decrease and the lowest number of transactions recorded in the last 15 years. At the same time, the average purchase price by Canadians was $779,000 – a 60% increase from last year's $485,000 – the highest in the last 15 years.
The story is reflective of the U.S. housing market as a whole. The housing market slowed in 2022 after peaking in 2021, a result of rising mortgage rates and very limited inventory. While rates may have had some impact on housing costs, prices remain high given the highly undersupplied state of the U.S. housing market.
The U.S. housing market remains accessible to Canadians
Despite strong price points, property values south of the border remain attractive for Canadians. For example, in Canada's most expensive city, Toronto, the price per square metre is $10,947. Compare this with U.S. destinations in metro markets, and it's easy to see what Canadians find so appealing:
| | | |
| --- | --- | --- |
| Market | Price per square metre | |
| Miami-Ft. Lauderdale-WPB | $3,170 | |
| Tampa-St. Petersburg-Clearwater | $2,270 | |
| Phoenix-Mesa-Scottsdale | $2,840 | |
Even so, Canadians are adapting to economic conditions.
While 69% of Canadians purchased their U.S. property in the previous year with cash, only 51% of purchases in the most recent period were all-cash transactions.
"With the weaker Canadian dollar, more and more Canadians are seeing the value of financing their U.S. home purchase," says Alain Forget, VP, Head of Sales and Business Development at RBC Bank. "With a U.S. mortgage, Canadians can limit the one-time impact of foreign exchange costs by converting just 20% down plus closing costs."
While rates aren't at historic highs, they're still higher than in the past couple of years, causing apprehension for some Canadians hoping to time the market as purchase rates go down. Forget highlights an often-forgotten benefit of U.S. mortgages, "Mortgages in the U.S. are opened without any form of pre-payment penalty, so you can pay your mortgage off faster if and when it suits you." He also points out that you may be playing a losing game with timing the market, "Rates may go down, but you might see an influx of homebuyers when that happens, which will most likely increase prices."
Vacation properties in sunny destinations drive Canadian purchase trends
For decades, Florida has been a popular destination for Canadians. According to VISIT FLORIDA, in 2022, nearly 3 million Canadians visited Florida, which is just shy of pre-pandemic levels, which sat at 4 million annual Canadian travellers to the sunshine state.
Canada's travel preferences match their buying patterns. Of all home purchases made by Canadians, 55% were in Florida, 14% in Arizona and 4% in California.
58% of properties purchased by Canadians were vacation home and rental properties, made up of the following types of properties:
Detached single-family homes: 71%

Condominiums: 18%

Townhomes: 4%
Of all foreign buyers, Canadians were the most likely to buy condos (which makes sense, given their affinity to vacation rental properties) and to buy in a resort area. In fact, 47% of purchases by Canadians were in beach and golf resort communities.
"Over the last several years, we've seen a demographic shift among Canadians looking for property in the U.S.," explains Forget, "It used to be mostly retired – or about to retire – boomers shopping for their snowbird home. Now we're seeing more Gen X and even millennial buyers, who are more likely to spend a short time in their U.S. home and rent it out when back in Canada to help offset their mortgage payments. This starkly contrasts snowbirds, who typically spend the winter months in their U.S. homes without renting them out." He adds that states like Florida and Arizona have strong seasonal and short-term rental demand, making them more desirable to younger Canadians hoping to rent out their vacation home.
The real estate market on both sides of the border is complex and ever-evolving. However, many Canadians are adapting to changing conditions and finding ways to turn their dreams of owning U.S. real estate into reality. As the state of the Canadian housing market (including interest rates and housing prices) continues to make headlines at home; however, buyers will be looking for value, quality and location. Canadian homebuyers are savvy and likely not willing to make many concessions when it comes to entering the U.S. housing market – the lower number of buyers in 2022/2023 may indicate some are taking a selective approach and will buy when rates go down and home prices stabilize.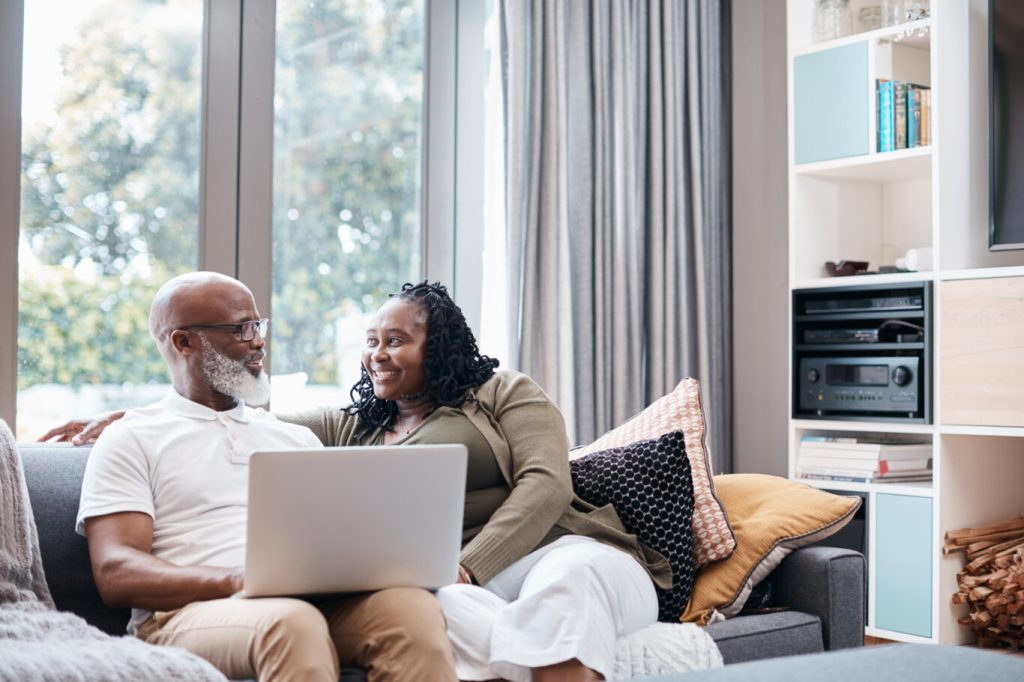 Thinking of Buying a U.S. Home?
Did you know settling an estate can involve over 70 individual tasks and take years depending on the complexity? We can help guide you through the estate settlement process.
This article is intended as general information only and is not to be relied upon as constituting legal, financial or other professional advice. A professional advisor should be consulted regarding your specific situation. Information presented is believed to be factual and up-to-date but we do not guarantee its accuracy and it should not be regarded as a complete analysis of the subjects discussed. All expressions of opinion reflect the judgment of the authors as of the date of publication and are subject to change. No endorsement of any third parties or their advice, opinions, information, products or services is expressly given or implied by Royal Bank of Canada or any of its affiliates.
Share This Article