How to Help Protect Your Business from Cyber Threats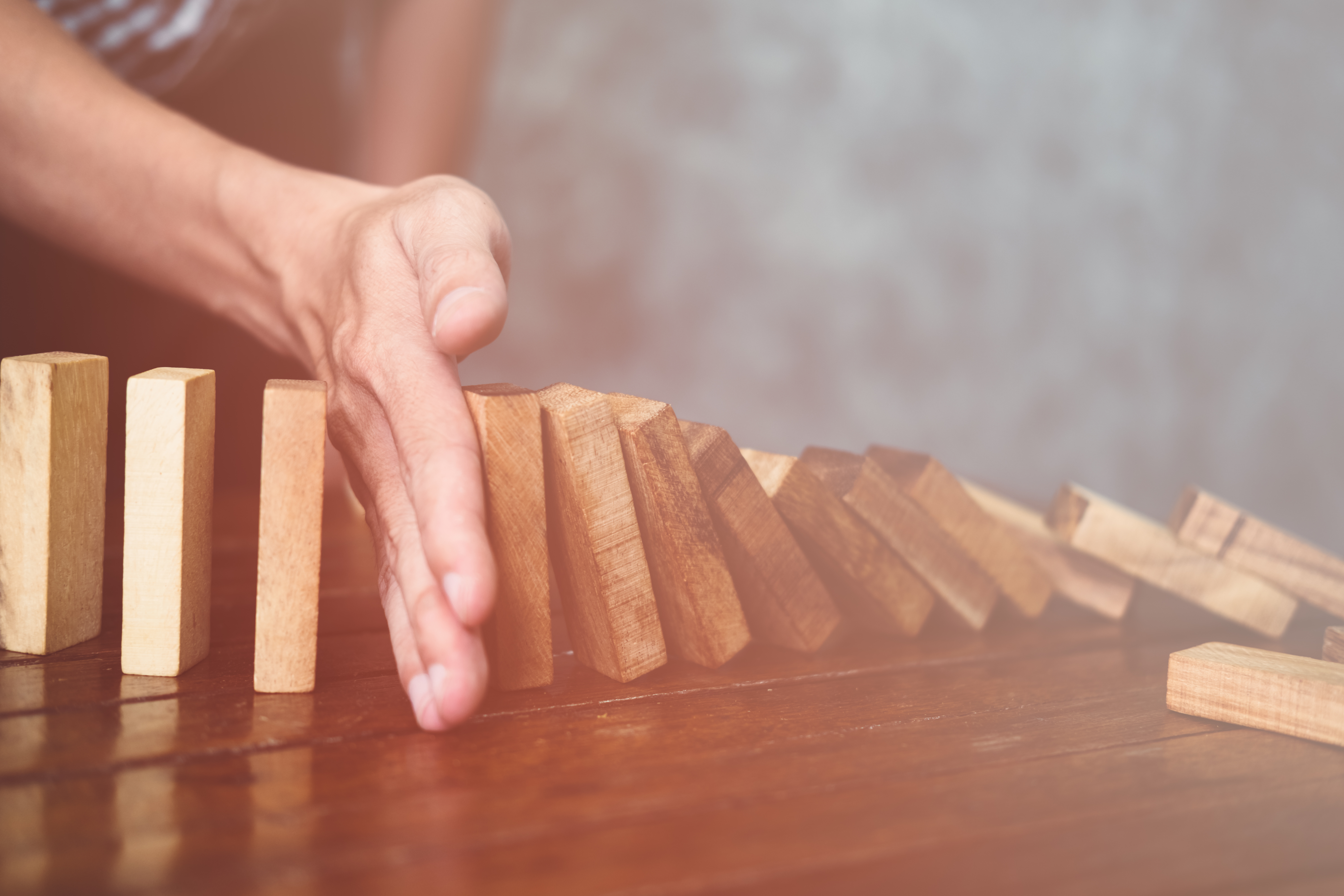 PUBLISHED November 2, 2023 • 5 min read
Cybercrime has become the number one money-making criminal activity worldwide, costing businesses $400B annually.* While there are many variations of cybercrime, there are a few common threats that business owners should be aware of. Learn more about these and how to protect your business.
The broad definition of cyber crime is that it's any crime that involves a computer — from spreading a virus to stealing funds, identity theft and stealing client data. Understanding the specific and common threats businesses face can help you prepare and defend your company against them.
1. Phishing
Phishing is a very common online scam where an email is sent to trick the recipient into giving up personal, business or financial information. Typically, a phishing email will:
Review your office space needs. If your in-person workforce has been reduced, consider downsizing your space to reduce rent payments.

Online: Sign in to your RBC Online Banking account and click on your loan or line of credit. The next page will display your insurance status. Click on the link that indicates your status. This will take you to a new page, where you can follow the steps to apply for insurance.

Over the phone: Call our RBC Insurance Service Centre at 1-800-769-2523 to enroll. For Alberta and Saskatchewan clients, call RBC Royal Bank at 1-800-769-2511.

At your branch: Visit your local branch and ask to speak with a credit specialist, who can assist you with your LoanProtector® Insurance application.

RBC mobile app: Log in to your RBC mobile app and apply for LoanProtector® Insurance on the account details page.
When the fraudster successfully tricks you or your employees, they can gain access to your passwords, account numbers, client base or even your computer systems.
2. Malware
Malware is designed to creep into your computer and wreak havoc on your systems. Whether it corrupts your files, messes up your applications, spies on your activity or copies your data, malware is often a means to an end — it's used as a way to steal money or information.
Common signs that may indicate a computer has malware include decreased computing speed, missing or deleted security software and increased computer crashes or freezes.
3. Ransomware
Ransomware is a type of malware, but it's worth calling out as it's on the rise and especially damaging to businesses. That's because once it gets in, ransomware typically copies everything on your computer and locks you out. It then holds your data hostage until a ransom is paid. Ransomware can be crippling to your business, and it can take weeks — or longer — to recover from a ransomware attack. During that time, it may be impossible to run your business.
Protecting your business
All businesses are at risk of a cyber attack. To avoid falling victim to cyber crime, follow these tips that can help protect your business:
1. Hire an expert
If your business is low-tech and doesn't run complex systems, you may believe that you are immune to cyber fraud. But even if you and your employees use email to communicate, you're at risk. If you make purchases online, you're potentially a target. If you're not computer savvy, hire a trusted supplier, someone who can make sure your systems are up-to-date and that you have the right anti-virus software installed.
2. Understand the practices of legitimate companies
Legitimate organizations, such as your financial institution, insurance provider and the government, will never ask you to share your account sign-in credentials, such as your username and password. They also won't ask you to send sensitive information, like your account numbers, via email or text. And lastly, trusted, reputable organizations will not threaten you or use coercive language to get you to take action. If you are faced with any of these scenarios, end the correspondence immediately.
3. Educate your employees
Your employees are likely trustworthy, reliable individuals. But while they might not have bad intentions, everyone is human, and mistakes can be made — whether it's logging in to work from a coffee shop (and exposing your data to an insecure network) or clicking on a malicious pop-up. With 90 per cent of all cyber security breaches a result of human error, even your most loyal employees could be your weakest link.
4. Remember you're a potential target
One thing that is especially dangerous to a business is an owner who thinks they are safe from cyber attacks. Hackers don't simply target tech or retail giants. There are many opportunities for hackers to get money and information from your businesses — whether it's re-directing a wire transfer you're sending to a vendor or using your data to hack one of your customers or vendors. Fraudsters can spot opportunities regardless of the size of your operation.
5. Stay vigilant
Cyber thieves are smart. Not to mention extremely sophisticated — and they will take any opportunity to target a vulnerable business. When infiltrating your systems, they can monitor your email correspondence so they know your habits, contacts, writing style and travel schedules. This tactic can allow them to easily pose as someone you trust and convince you to re-direct a transfer to a new bank account.
6. Make your passwords stronger
If your passwords are a single word with a couple of numbers, they're not strong enough. To make your password stronger use letters, numbers and special characters and consider a passphrase versus just a word. You should not use the same password across systems, and they should also be changed regularly to keep hackers at bay. Get more password tips here.
Today's cybercriminals are patient and sophisticated and consider what they do as a career versus a crime. They have access to funding and, therefore have no reason to let up on their cyber attacks. To safeguard your systems, protect client data and keep other sensitive information out of the wrong hands, it's important to stay vigilant, implement controls and make cyber security part of your company's culture.
* Center for Strategic and International Studies, Net Losses: Estimating the Global Cost of Cybercrime – Economic impact of cybercrime II
This article is intended as general information only and is not to be relied upon as constituting legal, financial or other professional advice. A professional advisor should be consulted regarding your specific situation. Information presented is believed to be factual and up-to-date but we do not guarantee its accuracy and it should not be regarded as a complete analysis of the subjects discussed. All expressions of opinion reflect the judgment of the authors as of the date of publication and are subject to change. No endorsement of any third parties or their advice, opinions, information, products or services is expressly given or implied by Royal Bank of Canada or any of its affiliates.
Share This Article