October is Cyber Awareness Month: Time to Check in On Your Cyber Security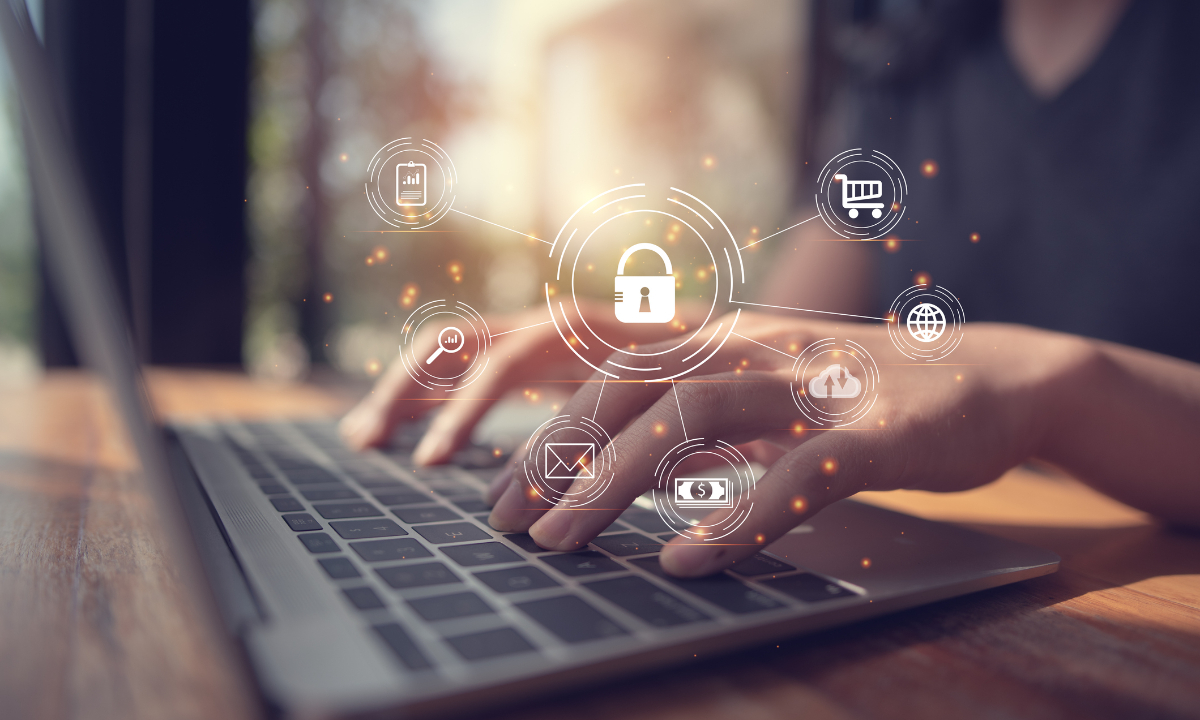 PUBLISHED September 21, 2023 • 4 min read
Cyber security attacks on Canadian businesses are becoming more frequent and sophisticated. A successful cyber attack can significantly impact a business's finances and reputation, as well as the security of its clients and employees. While many owners have stepped up their cyber security practices, protecting your business requires consistent attention to the cyber landscape.
RBC has gathered a robust collection of tips, strategies and best practices to help you stay on top of the latest threats, trends and protection measures so you can be in a position to defend and adapt your business.
1. Ask the Experts: How to Protect Your Business from Fraud and Cyber Threats in 2023
In 2022, the Canadian Anti-Fraud Centre* received fraud and cybercrime reports totalling $530 million in victim losses — nearly a 40 per cent increase from 2021. This webinar features cyber security experts who help understand threats facing business owners today — and how to protect against them.
2. 5 Cyber Security Threats Every Business Should Watch for in 2023
As the pace and ways of doing business evolve, so do cyber security risks. A recent discussion with cyber security firm Kobalt.io revealed the top threats businesses face in 2023.
3. Cyber Safety for Business Owners: Taking the First Step
When you understand the potential online risks to your business and plan the steps you need to take to contain them, you can concentrate more on growing your business. Here are considerations for business owners to develop their cyber readiness.
4. Data retention and destruction policies protect your business and your customers
Data retention and destruction policy is an important step to protect your business and your customers. Many times, a data compromise illuminates the question: Should that data have been stored in the first place?
5. Five Things to Do Right Now to Ensure Your Business is Cybersafe
March is Fraud Prevention Month in Canada and these five simple best practices can help to keep your business safe – from privacy breaches and ransomware to phishing and mobile threats.
6. How to Improve Cyber Security for Your Small Business: Podcast
According to a recent RBC survey, 44% of small business owners think their business might be a victim of cyber crime in the next 12 months, while 32% admit they're not prepared for a potential cyber attack.
7. How Walnut Insurance is Facilitating — and Protecting — a New Kind of Insurance Experience
Walnut is an embedded insurance provider making insurance more loveable, relevant, timely and secure — with an approach that prioritizes the client experience and security.
8. How your business can become resilient against ransomware and phishing attacks
Phishing and ransomware have become the most rampant form of cybercrime in Canada. 83% of Canadian businesses reported attempted ransomware attacks in 2021, and 67% had experienced one. While companies can't avoid the threat of ransomware, there are ways to protect data and keep systems secure.
9. Top 3 Fraud Scams: Keeping Your Business Safe When Making or Accepting Payments
In recent years, financial losses due to fraud have increased steadily. The Canadian Anti-Fraud Centre reports that $370 million was lost to scams and fraud in 2021, an increase of 130% compared to 2020. In 2022, $530 million was lost to fraud — another significant increase.
10. What Small Businesses Can Learn from the Colonial Pipeline Ransomware Attack
A sophisticated attack on a major infrastructure provider shows that no target is too big for cyber criminals. Each successful attack on a business, whether it is small or large, makes cyber criminals target more companies to make additional money. Protecting against ransomware is vital.
11. Your Business Has Been Hacked. Now What?
A cyber attack on your business isn't so much a question of "if" but "when" these days. Given the shift to virtual work, rapid digitization and an uneasy economic climate, small businesses have become a prime target for hackers. Here's how to steer your business through a breach.
12. Your Employees are Your First Line of Cyber Security Defense
Almost all modern cyber-attacks against businesses use an element of social engineering to get an initial foothold. That's why educating and training all employees can help your employees be the first line of defense against these threats.
More Resources
Download the free RBC Cyber Crisis Management Template.
Learn how to create a ransomware resilient business.
This article is intended as general information only and is not to be relied upon as constituting legal, financial or other professional advice. A professional advisor should be consulted regarding your specific situation. Information presented is believed to be factual and up-to-date but we do not guarantee its accuracy and it should not be regarded as a complete analysis of the subjects discussed. All expressions of opinion reflect the judgment of the authors as of the date of publication and are subject to change. No endorsement of any third parties or their advice, opinions, information, products or services is expressly given or implied by Royal Bank of Canada or any of its affiliates.
Share This Article