Protecting Your Kids Online: 5 Tips for Social Media Safety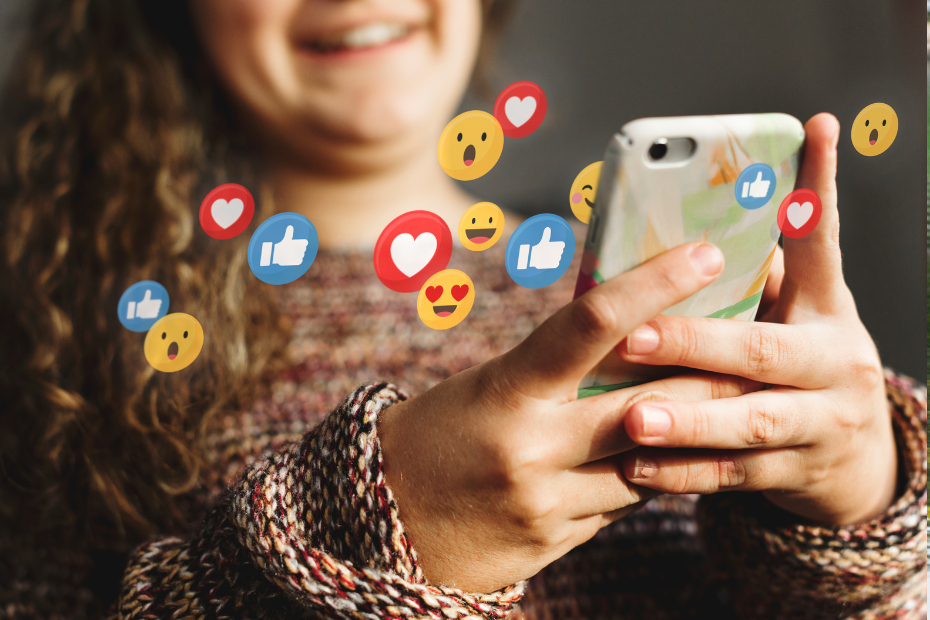 PUBLISHED August 16, 2023 • 4 min read
Social media has become more than a place to share photos and updates about your vacation. For young people, social media is a major way they connect with friends and stay in touch with their social circle. They use it to make plans, share photos and videos, and use it as a news source — about their favourite shows, celebrities and the world.
Given the central role social media plays in the lives of many young people, it's important to know where the dangers are and how to defend against them. Here are five tips for social media safety.
1. Beware of fake accounts
It's probably happened to you — you receive a request to connect with someone you've never heard of and haven't met. While you may readily reject such a request, kids may be more likely to welcome new connections, especially from individuals who appear to share their interests.
Caution your kids to watch out for new follow or friend requests from people or companies they don't know. It's possible these requests are from fake accounts and/or people who aren't who they seem. It's safest for your kids to keep followers to people they know personally, revisit their friend and follower lists regularly, and remove anyone they don't recognize or who is no longer in their social circle.
2. Don't overshare
Young people love to share all kinds of moments with their friends and followers — from vacation plans to gossip to where they're meeting friends. Advise them to avoid posting sensitive information like their phone number and address online. Even details such as their birthday and pet's name should be limited to people they know, as these kinds of details could be used to guess passwords and steal vital information. If you're going on a family vacation, explain that it's best to avoid posting photos while away, as it signals to criminals your house may be empty.
3. Control privacy settings
Every social media channel has privacy settings you can customize together. These settings limit who can see your profile and posts. While the specific options and settings vary from platform to platform, encourage your kids to use these settings so their accounts are as private as possible. When your accounts are set to "private," people have to ask permission to follow you, potentially limiting they exposure to online users with bad intentions. Essentially, privacy settings allow you and your kids to control who can access information about them online.
4. Disable geotags or location services in apps
Geotags and location services allow phones to be tracked by location. A prevalent feature within social media channels, many users find geotagging convenient because it automatically embeds information into photos and videos. But it can come with significant risks, as it allows cybercriminals, fraudsters, and others to see where you — or your children — are at any given moment.
Disable geotagging is particularly important because many smartphones and social media platforms enable geotagging by default, so you or your kid must take an extra step to turn it off in settings.
5. Reinforce security questions
Another risk to your child's social media account is others accessing it. Your kids should occasionally revisit the security questions they answered when they first set up their account — it's possible they've shared this information with friends in the past, and these relationships could have changed over time. Regularly changing their security questions and other sign-in credentials can help keep their account safe.
People of all ages can be victims of social media scams. Kids' and teens' behaviour and engagement with social media means they may be particularly vulnerable. Keeping them safe online is a matter of a few simple steps and maintaining ongoing cyber awareness in the family.
Our video series Cyber Security: The Essentials was developed to help you become better aware of how to protect yourself and those you love from fraud.
Watch now and share these tips with those you care about.
[embed-video src="https://www.youtube.com/embed/ltyPbOyhZq0?rel=0″]
Looking for more great tips? Visit Be Cyber Aware for more helpful tips and information to boost your cyber skills.
This article is intended as general information only and is not to be relied upon as constituting legal, financial or other professional advice. A professional advisor should be consulted regarding your specific situation. Information presented is believed to be factual and up-to-date but we do not guarantee its accuracy and it should not be regarded as a complete analysis of the subjects discussed. All expressions of opinion reflect the judgment of the authors as of the date of publication and are subject to change. No endorsement of any third parties or their advice, opinions, information, products or services is expressly given or implied by Royal Bank of Canada or any of its affiliates.
Share This Article