Tips from Bryan and Sarah Baeumler: Top Five Things to Consider When Buying Your First Home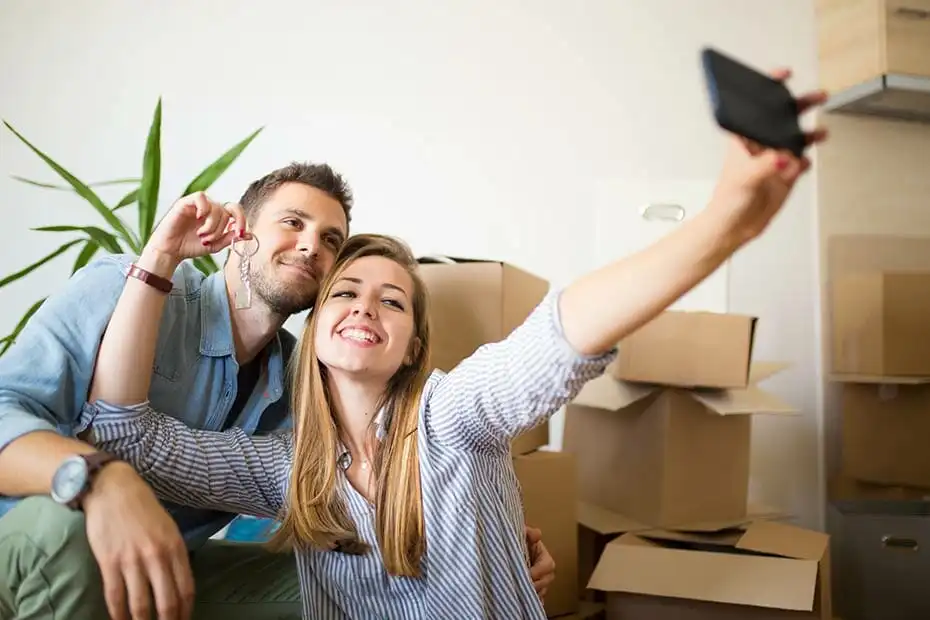 PUBLISHED May 31, 2018 • 4 min read
Buying your first home is a monumental event. You've saved up, and spent weeks, months, or maybe even longer researching neighbourhoods and looking at homes online. You may have even found a realtor and now you're ready to really dig into your home search. So what's next?
Whether you're buying a brand new downtown condo or an older fixer-upper, there are a few common things to think about when making a decision about what may become your biggest asset.
[embed-video src="https://www.youtube.com/embed/pK329Ro5jYk?rel=0″]
"The one thing you can't change about your home is the location."
As part of the exciting partnership with Bryan and Sarah Baeumler, RBC had the chance to ask the HGTV Canada stars to go back in time and tell us the top 5 things they'd tell their younger selves to consider when they were buying their first home.
[hr]
Here are their top five considerations:
1. Location, Location, Location
You can change the colour of the paint, rip up the carpet and replace the counter tops. You can even break down walls. But the one thing you can't change about your home is the location. While there is no magic formula for the perfect spot (some buyers might want to be close to the city centre while others are happiest living in the suburbs or the country), it's important to evaluate how the home's location will function for you and your lifestyle. It's also worth thinking about the re-sale value of the home when considering the location — for instance, a home close to train tracks or backing onto a hydro field will be more challenging to sell when you're ready to move on from your first property.
"When it comes to our first home, we made a very smart decision," says Sarah Baeumler during her chat with RBC. "We bought for the location, we bought for the land. We saw all the potential it had, which made it a smart investment at the time."
2. A Solid Foundation
If you've ever watched Leave it to Bryan or Bryan Inc., you know that Bryan Baeumler is all about foundation. "It's the keystone that you build everything else off of," he says. A sound, stable foundation will increase the longevity of the property and allow you to build and renovate with confidence if you want to make changes down the road.
3. Your Budget
Buying a home can be a highly emotional decision, so it might be easy to get caught up in a bidding war for the perfect place, or to buy at the top of your budget to close the deal. "But what if there's a major issue?" cautions Bryan. "It's important to buy below your budget so you can make improvements if you need to." That advice holds true whether you need to make key structural fixes or cosmetic changes that will turn a property with potential into a home you'll love.
Not sure what your budget is? Get a personalized estimate of how much home you could afford … in 60 seconds!
4. The Carrying Costs
The cost of operating a home is often overlooked by buyers — whether they're first-timers or not. But understanding how much it costs to heat the home, cool the home, cover the taxes and otherwise maintain the property is a major consideration when buying. If you're purchasing an existing home, get copies of the current owners' bills — electricity, water, gas, taxes — to get a sense for what the operating expenses are, then factor them into your budget.
If you're buying new, get a copy of the specifications to understand the systems being installed in the home, as well as the insulation in the walls and attic so you can be sure the home will run efficiently.
5. Size and Layout
Will the house actually work for you? Is it big enough? Does the layout suit your lifestyle? Sure, you might be able to knock down walls or build an addition for more space, but those are time-consuming, expensive projects that can add mess and stress to your home and budget. You can also look to see if there is the potential for rental income, if you have a finished basement with a separate entrance. For many first-time buyers, additional income from a renter is one way to offset the cost of owning a home.
If you're ready to start shopping for you first home, get prequalified for a mortgage so you know what you could realistically afford.
This article is intended as general information only and is not to be relied upon as constituting legal, financial or other professional advice. A professional advisor should be consulted regarding your specific situation. Information presented is believed to be factual and up-to-date but we do not guarantee its accuracy and it should not be regarded as a complete analysis of the subjects discussed. All expressions of opinion reflect the judgment of the authors as of the date of publication and are subject to change. No endorsement of any third parties or their advice, opinions, information, products or services is expressly given or implied by Royal Bank of Canada or any of its affiliates.
Share This Article