Getting Your Business Online: A Step-by-step Guide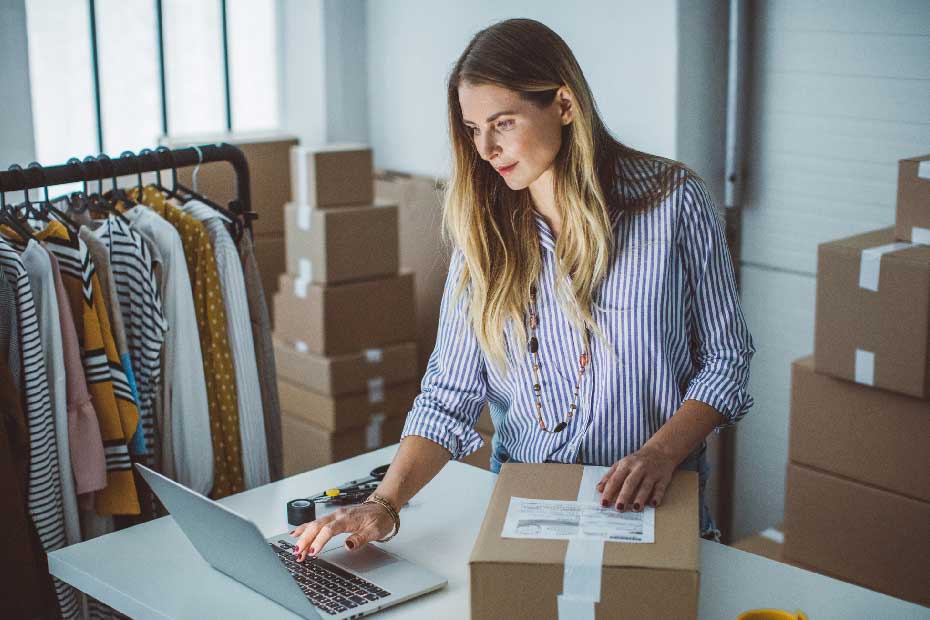 PUBLISHED July 5, 2021 • 8 min read
Your online presence can be defined as how easy it is for customers and prospects to find you online. A strong presence will help you build your reputation, increase awareness for your business, and get your products and services in front of consumers who are searching for what you sell.
Pre-COVID, your online presence was an important lever to help shoppers learn what you're all about, broadcast your hours and location, and act as a potentially additional shopping channel. Today, it has become a crucial component of your sales process that will help enable you to do business through uncertain times, adapt quickly to change and access current – and potentially new – customers and markets.
Here is a step-by-step guide to help you get online, turn your website into an e-Commerce engine, and drive traffic to both your online and offline locations.
Getting Online: Where Do I Start?
If you already have a website, feel free to jump to the next section. Even if it's not the greatest site right now, sprucing up what you already have can be better than starting from scratch. According to Brian Garside, Chief Strategist at NorthIQ Inc., if you have something online today, you're already ahead of the curve. "When you create a new site from scratch, it takes some time for Google to rank you. Adding e-Commerce to an existing site is better than starting a whole new URL," he says.
Having said that, you have to start somewhere. And if you're not online yet, now is the time. Here's how to begin.
1) Call On the Experts
Building a website takes time and effort – and unless you know all about web design, IP addresses and setting up domains, it pays to outsource – from inexpensive DIY platforms to full-service web site agencies. Think of your web site as an investment and base your level of investment on the potential it can add to your business, which could be a lot – bottom line is not to sell yourself short.

If you don't have a web site and plan on selling online, consider an all-inclusive platform that provides not only a web site but an integrated eCommerce engine such as Moneris Online's Bookmark Business Plan that helps you build your website and your eCommerce engine as well as process customer credit card payments.
2) Make It A Worthwhile Destination
You want your website to answer all the questions a customer or prospect will have when they arrive. As such, Garside recommends that your site answers the 5 "W"s – Who, What, Where, When and Why.

Who are you? The name and type of your business should be front and centre.

What do you offer? Clearly describe your unique selling proposition.

When are you open? This is a big one, especially these days. Indicating your up-to-date hours is critical for shoppers who want to see you in-person.

Where are you located? Including maps and contact information make it easier for shoppers to find you.

Why do you exist? Or perhaps more precisely, why should someone shop with you versus someone else? The more competitive your industry is, the more this one matters.
And at this time, answering "How" is just as important. How can someone shop with you? Online, offline, curbside, by phone… it's a good idea to list all available options. In today's environment, customers also appreciate owners who post new safety and PPE standards on their web site, so customers can know what to expect in the shopping experience.
3) Think Mobile First
According to a March 2019 Statistics Canada survey of Canadian internet users, 46 per cent said they used a mobile device to make a purchase. Given 2.8 million Canadians made purchases online last year, the number of mobile shoppers is significant.

Making sure you prioritize providing a seamless mobile shopping experience could tip the scales between closing a sale versus shopping elsewhere.
Turning Your Website Into an e-Commerce Engine
Whether you're building a brand new website or expanding an existing site to sell goods or services online, you'll want your e-Commerce section to be easy for your customers to navigate and easy for you to manage. Here are some tips to consider.
1) Add an e-Commerce Engine.
Transform your web site from a basic source of information to a seamless shopping experience by integrating a third party e-Commerce platform with your site. Take time to evaluate the top tech companies who can power your shopping cart, process payments, and promote your business across multiple channels like Amazon and Google Shopping.
2) Find an Integrated Inventory Solution.
When you're new to selling online, inventory management can be tricky. Fortunately, there are many great services out there today that allow you to easily integrate your online and offline sales. For example, some Point of Sale (POS) platforms automatically monitor your inventory so that if you sell something in-store, the quantity is updated on your website too, which means you don't need to reconcile manually – or get caught being unable to fulfill a sale.
3) Staff Accordingly.
Depending on your volumes, you may want to consider having an employee – or a team – dedicated to your website. That way, you can be sure your site is maintained, up-to-date and optimized to match consumer trends and preferences. Plus, if you run sales or other promotions, your team can stay on top of start and end dates.
4) Offer As Many Payment Options as Possible.
Creating a simple customer experience is the key to a great online shopping journey, and a straightforward payment process is critical. The last thing you want is for your customers to abandon a full cart because they can't figure out how to pay (or their preferred method isn't available).
Fortunately, many integrated solutions come with a standard package of payment options that don't require any extra maintenance or knowledge on your part.

Tip: At the same time, make returns and exchanges very easy. Try to reduce as much risk and eliminate as many shopping barriers as you can.
Promoting Your Site
Once you've got your site up and running, it's time to make sure it's easily found by customers and prospects. That's where promoting your new site comes in. Consider these ways to get the word out there:
1) Set up Your Google Listing.
Registering your business with Google My Business takes just minutes, and it's free. Once your profile is activated, potential customers have easy access to your location, web site and can even call you in one click from a Google search page.
2) Optimize For Search.
Search Engine Optimization (SEO) is the process of optimizing your website so users searching for related products, services and businesses will find yours easily. As Garside explains, optimizing your site for search engines is about thinking about what a user's search intent is. "And that means doing a bit of role playing as the customer. Put yourself in your customer's shoes and think about what they are searching for."
The term SEO also describes the process of making web pages easier for search engines (i.e. Google) to find, scan and index your site.
Search engine algorithms are pretty complex, but what's important to know is they're looking for high-quality, relevant information that matches the user's search – and relevance is determined by reading your site's content.
That's why, if you sell sneakers, the word "sneakers" should figure prominently in your site's content. The algorithm also takes into consideration how quickly your site loads, and its mobile friendliness.
3) Engage and Amplify.
A hub and spoke model is often used to describe the role your website can play in relation to social media channels. While your website is your "hub" – where your main information and sales engine will reside – you can amplify your content and engage with customers and prospects using "spokes" such as Facebook, Twitter and Instagram. These are great channels for creating excitement, promoting deals, introducing contests and more.
You can also use an email newsletter to engage with customers – it's a fantastic way to share news, promote a blog, and interact with people who have shown an interest in your business.
4) Update Regularly. Beyond updating your site, make it obvious that it's current. With so much changing in today's environment, you want to eliminate the guesswork and let your customers and prospects know that your hours and protocols are up-to-date. Consider adding a blog to demonstrate that your business is active, open and staying relevant.Whatever size or type of your business, getting it online is a critical step to succeeding in this new environment. While the country is re-opening, shopping trends have changed, and preferences may vary greatly across your customer base. Giving shopping options across multiple channels – and creating an excellent experience across those channels – may not only help you maintain your customers, but potentially attract new buyers to your business.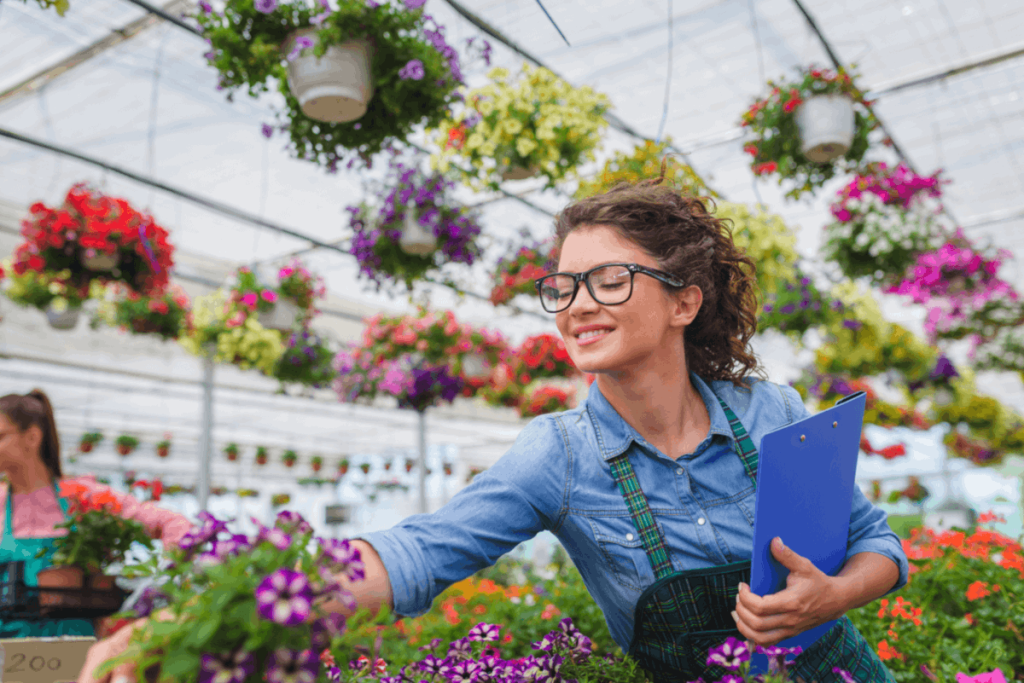 When business is anything but usual, we're here to help.
Navigate to a new way of doing business with practical resources, money saving offers, and financial advice.
Diane Amato is a Toronto-based freelance writer who loves to talk about finances, travel and technology.
This article is intended as general information only and is not to be relied upon as constituting legal, financial or other professional advice. A professional advisor should be consulted regarding your specific situation. Information presented is believed to be factual and up-to-date but we do not guarantee its accuracy and it should not be regarded as a complete analysis of the subjects discussed. All expressions of opinion reflect the judgment of the authors as of the date of publication and are subject to change. No endorsement of any third parties or their advice, opinions, information, products or services is expressly given or implied by Royal Bank of Canada or any of its affiliates.
Share This Article