Treat Company Real Earth Bounty Holdings' Pivot Pays Off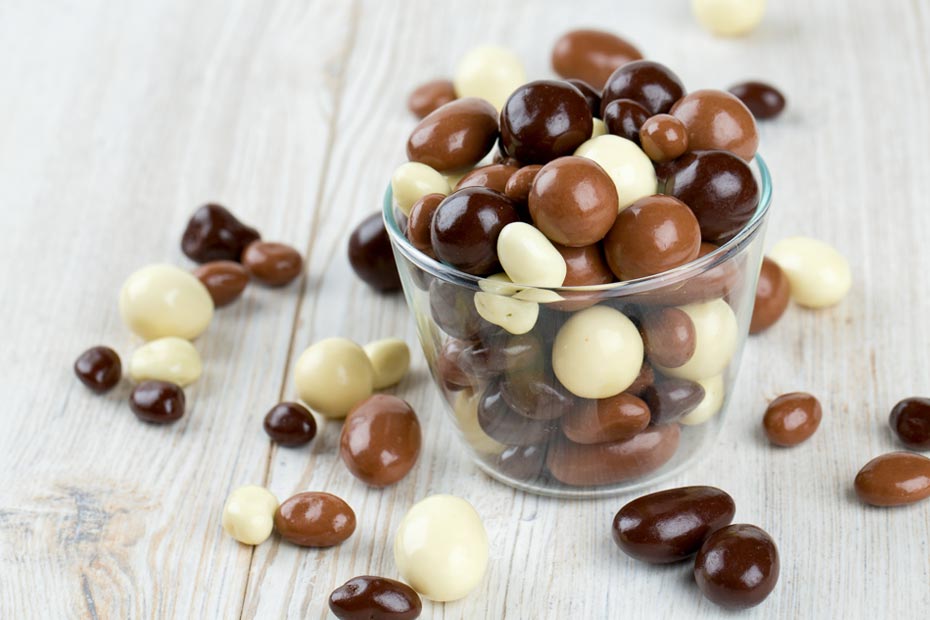 PUBLISHED February 25, 2021 • 5 min read
This article was originally published by EDC. Content and images courtesy of EDC.
---
For the family behind Real Earth Bounty Holdings Ltd., putting people first has always been at the chocolate-covered heart of their successful business.
So, when sales plummeted 85% with the onset of COVID-19 in March 2020, the possibility that they might have to lay off some of their staff was deeply painful. They'd lost almost all of their export sales, which made up 65% of their revenues, and a huge chunk of their Canadian business. There was no sugar-coating their financial challenges.
But they rallied with a newfound determination to expand their presence within Canada with the help of RBC and the EDC Business Credit Availability Program (BCAP) Guarantee. That same grit has put them in the enviable position of a potential expansion of their production facility in 2021 as export numbers rise and they initiate a plan to grow their export sales beyond pre-pandemic levels.
Father-son team
Based in British Columbia, A.J. Singh owns Real Earth Bounty (REB), a manufacturer of gourmet sweets using dried fruit as the central ingredient. His son, Manny, takes care of the company's export sales and acts as a senior consultant. From their certified safe quality food (SQF) facility, they produce all-natural treats made from unsweetened Canadian berries and imported goodies, including coffee beans and ginger, covered with Belgian-style milk or dark chocolate, Greek yogurt, or their newest flavour: delectable salted caramel.
When the trouble started
Manny and A.J. might have a close-knit and lighthearted relationship, but things were far from easygoing in February 2020. It was almost Valentine's Day and they were preparing to load more than 60 pallets of products onto delivery trucks when the phone rang.
"I got a call from our buyer saying, 'We're suspending and canceling all purchase orders. I know the trucks are outside your door. Do not load the product,'" recalls Manny.
By mid-March, sales had almost dried up. Sourcing ingredients from abroad became impossible and staff asked to go home because, like many Canadians, they were scared to go to work during a pandemic—a global health crisis that experts were still struggling to understand. "We turned the lights off," says Manny.
All of Real Earth Bounty's international buyers stopped or paused their orders. Of their Canadian sales, much of it centred on making and packaging goods for other treat brands, which were also being canceled due to low sales. Stop-orders were given for bulk treats, headed for the "pick and mix" sections of grocery stores and popular bulk-store vendors, for health and safety reasons.
"You're just sitting at home watching Netflix and your brain is going haywire, saying, 'Am I going to be able to survive this?'" recalls Manny. He talked to fellow members of the Canadian Food Exporters Association and learned that everyone was in a similar position.
When the government announced support measures, it was a first ray of hope for the company. They decided to try a new short-term business model, focusing on the Canadian market.
They also called Amit Garg, their account manager at RBC. Garg was able to outline a number of solutions that would offer immediate working capital support. One of them was to increase Real Earth's credit availability with the help of an EDC Business Credit Availability Program (BCAP) Guarantee. The guarantee meant up to 80% of a loan would be covered by EDC, helping RBC provide the Singhs the support they needed to finance their business. It was a smart move: that financial help, combined with the new business model, gradually boosted their sales to almost three-quarters of what they'd been the year before. It also allowed them to avoid making any much-dreaded layoffs.
A solution and a new strategy
The process of determining whether Real Earth was eligible for the EDC BCAP Guarantee was seamless and efficient. After the Singhs submitted the required information to EDC's online system, the confirmation of eligibility came in overnight, allowing RBC to move forward with more help. For Garg—a long-time account manager—it felt deeply satisfying. Confirmation of eligibility often takes much longer.
This was a "big and timely relief for my clients. I would describe it as a lifeline. There's no other word to describe it better," he says. "Helping our SMEs is so important because they're the backbone of our country. I highly recommend the EDC BCAP Guarantee. It's been one of the best products for my clients and others who qualify."
An opportunity to explore new business models
While the pandemic has been fraught with business setbacks and challenges, others, like the Singhs, were able to pivot to explore new opportunities with success. That same grit has put them in the enviable position of a potential expansion in 2021, as their international orders slowly return and they implement a plan to enlarge their production facility and grow their export sales beyond pre-pandemic levels.
And that is the yogurt-covered, dried cherry on top.
This article is intended as general information only and is not to be relied upon as constituting legal, financial or other professional advice. A professional advisor should be consulted regarding your specific situation. Information presented is believed to be factual and up-to-date but we do not guarantee its accuracy and it should not be regarded as a complete analysis of the subjects discussed. All expressions of opinion reflect the judgment of the authors as of the date of publication and are subject to change. No endorsement of any third parties or their advice, opinions, information, products or services is expressly given or implied by Royal Bank of Canada or any of its affiliates.
Share This Article