How Business Bankruptcy Can Affect Your Employees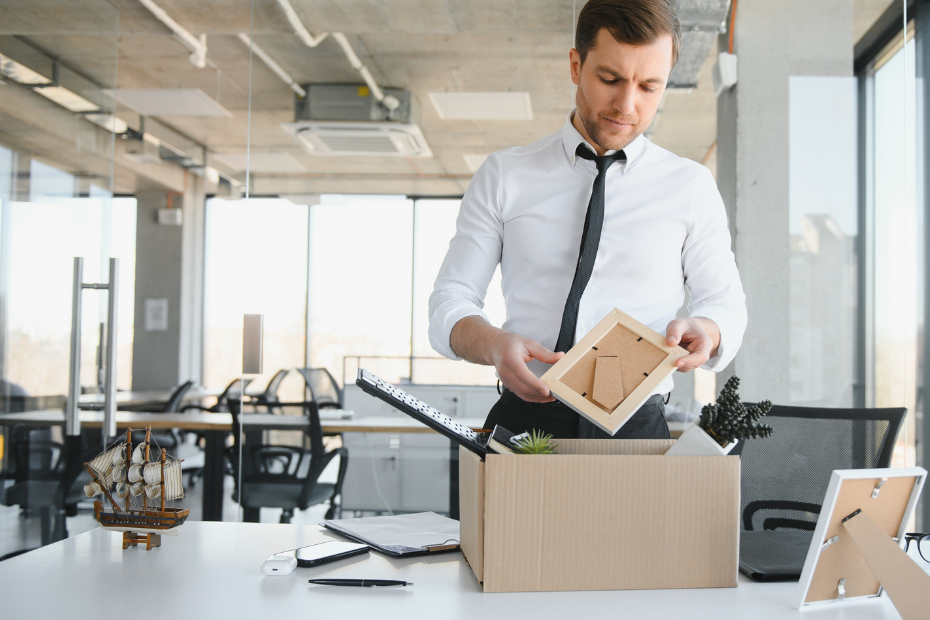 PUBLISHED September 8, 2023 • 3 min read
One of the most emotional aspects that comes with closing a business is having to let your staff go. While you may not be able to keep your business open, there are ways you can support your employees through this difficult time.
How bankruptcy affects wages, severance and vacation pay
Bankruptcy doesn't excuse employers from paying severance or unpaid wages, but in many bankruptcy cases, it's not easy for employees to recoup money owed to them. This is because there is a priority order of creditors once you file, starting with the federal government and debts held by secured creditors such as banks. To be paid out of your remaining business assets, your employees need to get in line behind these creditors and hope some money is left over.
While this sounds challenging, there are some options your employees can explore for receiving financial compensation.
1. Wage Earner Protection Program (WEPP)
The federal government has put some protections in place for employees in this kind of situation. The Wage Earner Protection Program (WEPP) helps employees who worked for bankrupt companies and are owed wages. Through the WEPP, employees can receive a one-time payment of up to an amount equivalent to 7 times the maximum weekly insurable earnings under the Employment Insurance Act. All employees can turn to WEPP as long as they are not an officer or a director of the company.
2. Employment Insurance (EI)
Employees who are out of work due to the bankruptcy of their employer are entitled to EI, as it's designed as financial assistance for those who lose their job through no fault of their own. Providing your employees have worked the required number of hours over the last 52-week period, they may receive benefits (the amount they will receive depends on a number of factors and will be calculated once they apply).
Learn more about Employment Insurance >
3. Vacation Pay
Because vacation pay is collected by employers throughout the year and held "in trust," it has priority above even the Canada Revenue Agency. It can generally be paid out to employees without much issue. If you didn't preserve vacation pay entitlement, employees could make a claim against you personally.
How to communicate with your employees
Naturally, the discussions you will have with your employees about the bankruptcy of your business won't be easy. Here are some tips that can help smooth the process for everyone.
Be honest. Once you know your business will be filing for bankruptcy, communicate the news with your employees. They don't need to know all the details, but being honest about what is happening can help prepare them financially and take steps to secure their future.

Provide resources and support. Tell them about the government assistance available and help them with the paperwork if needed.

Show empathy. Demonstrate that you understand this is a difficult time and offer emotional support. Showing that you're on their side can help ease the transition.
While you will have a lot on your plate as you navigate the steps of bankruptcy, taking time to support your employees can help them with their finances and future security — and keep the door open should your paths cross again in the future.
This article is intended as general information only and is not to be relied upon as constituting legal, financial or other professional advice. A professional advisor should be consulted regarding your specific situation. Information presented is believed to be factual and up-to-date but we do not guarantee its accuracy and it should not be regarded as a complete analysis of the subjects discussed. All expressions of opinion reflect the judgment of the authors as of the date of publication and are subject to change. No endorsement of any third parties or their advice, opinions, information, products or services is expressly given or implied by Royal Bank of Canada or any of its affiliates.
Share This Article