Not Getting Paid on Time? 5 Ways Small Business Owners Can Get Paid Faster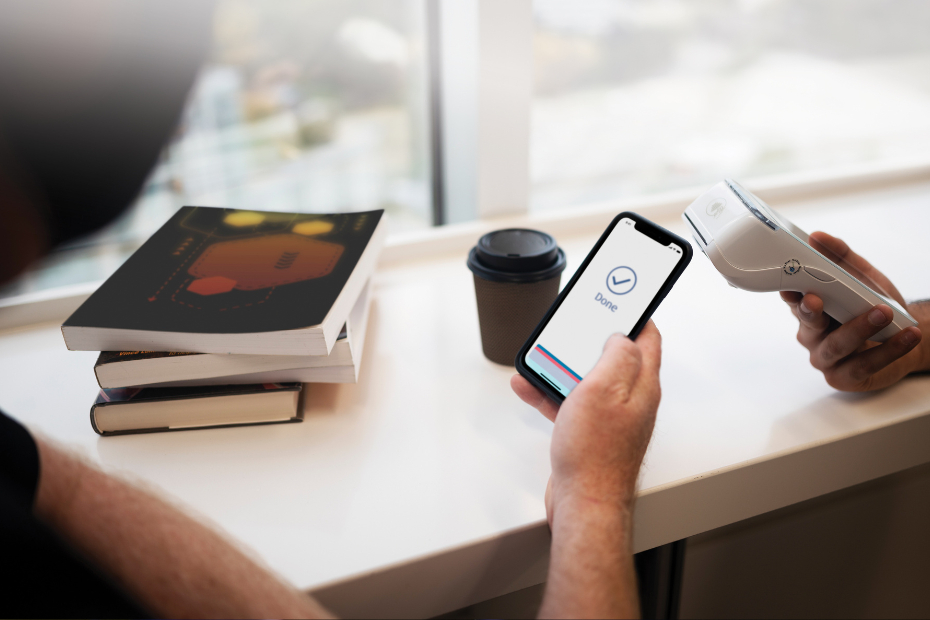 PUBLISHED May 23, 2023 • 5 min read
To run and grow your business, you rely on customer payments for products sold or services rendered. It's basic economics. But getting paid isn't always so simple, and many small business owners have to spend valuable hours chasing the funds they're owed.
Not only can delays in payments make for lean living (many business owners admit to dipping into personal savings or credit to keep the business going), they can hold you back in business growth. A lack of cash in hand means your capacity to take advantage of opportunities, hire staff, purchase equipment or expand your space is significantly limited.
You have a business to run and plenty to do in a day. So here are five ways to get paid faster without having to spend your time chasing your invoices.
1. Electronic cheque deposit
Some of your customers may still settle payments the old-fashioned way, by cheque. But that's OK because there are several ways to conveniently deposit the cheques you receive. Mobile Cheque Deposit, for instance, allows you to deposit cheques as soon as you receive them — there's no need to go to a branch or ATM. Using your mobile device, you simply take a picture of your cheque, enter the amount, choose your bank account, and voila: money is deposited directly into your account.
Are cheques a regular form of payment for you? If you deposit 25 or more cheques in a month, have more than one office making deposits, or you're not conveniently located near a branch, then an electronic cheque depositing solution may be ideal. There are solutions, like RBC Cheque Pro, that allow you to digitally scan and deposit multiple cheques into your account in a single session, saving you time and money and giving you access to your funds sooner.
Tips to get clients to pay you on time:
Set payment expectations in your invoice, or even better, in your formal contract or work estimate
Consider charging an upfront payment deposit to support your cash flow
Automate your invoicing with digital billing solutions instead of mailing invoices
Offer incentives for prompt payment
Know who to follow up with. Your primary contact may not be in charge of the books
2. Interac e-Transfer & Request Money
For many small business owners, an Interac e-Transfer is a perfect way to get paid. It's fast and convenient, and your money is available to use immediately. Interac Request Money is a handy feature that lets you politely and professionally request funds from a customer. When you send a request for money, the recipient is notified and can instantly accept the request. When they do, the requested amount is automatically deposited into your account.
To help you and your customers keep track of things, you can include an invoice number in the comments section. And because all the fields in the request are pre-filled, it's easy for your customers to pay you at any time, from wherever they are.
Security tip: Always keep security questions private between you and your customers. Don't share the answer with anyone or make it easy for someone else to guess.
3. Autodeposit
When you sign up for Autodeposit, money sent to you by Interac e-Transfer will be automatically deposited into your account. Your customers don't need to set a security question, and you don't need to log into Online Banking to accept the transfer. Once you register your email or mobile phone number, money goes directly into your specified account, no questions asked (literally).
4. Credit card payment solutions
With advances in credit card technology, suppliers and vendors are increasingly accepting credit card payments — it's not just for B2C purchases anymore. This is great news for owners of all types of businesses, as credit card payments are faster and more secure than cheques, and you eliminate the risk of an NSF transaction.
Keep in mind accepting credit card payments requires you to implement a POS or online capability that comes with costs and sometimes fees; however, the benefits of this option usually outweigh its costs as you are making it easier to receive payments and may even help to expand your customer base if customers prefer this method of payment.
With Moneris, you can receive payment the next day, giving you access to your money without the usual processing lag across financial institutions. And you can access your funds 24/7, 365 days a year.
5. Automate your invoicing with accounting apps
Accounting apps can simplify your payment processing from start to finish. With the right solution, you can automate invoicing, set up recurring billing, enable your customers to make automatic or credit card payments, and easily reconcile when payments come in. Ultimately, this means less time for you to spend on accounting and administration.
RBC offers access to special offers and support from a wide range of business services, including payment tools and apps to help you run your business and position yourself for growth and success.
This article is intended as general information only and is not to be relied upon as constituting legal, financial or other professional advice. A professional advisor should be consulted regarding your specific situation. Information presented is believed to be factual and up-to-date but we do not guarantee its accuracy and it should not be regarded as a complete analysis of the subjects discussed. All expressions of opinion reflect the judgment of the authors as of the date of publication and are subject to change. No endorsement of any third parties or their advice, opinions, information, products or services is expressly given or implied by Royal Bank of Canada or any of its affiliates.
Share This Article