Studying in the US? 6 Quick Tips for Financing Your Education in the States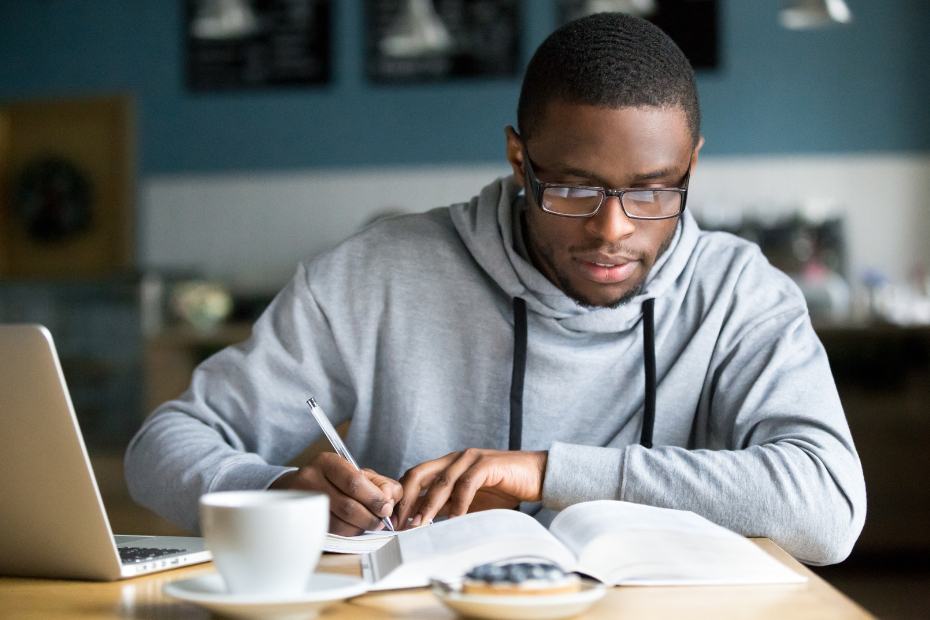 PUBLISHED August 23, 2023 • 4 min read
The United States is the world's most popular destination for studying abroad for a host of reasons: from high academic standards to advanced research laboratories with highly qualified teaching staff, a diversity of programs and more.
But if you're a Canadian student planning on moving south of the border for higher education, you'll probably want to concentrate on your studies and not your banking.
Below are some important considerations and tips to help you finance your education in the U.S.
Research tuition discounts
Some schools in the U.S. have tuition discounts for Canadian students, typically based on scholarships, a grade average minimum, and/or as part of an agreement with your home province. For example, the Manitoba-Minnesota reciprocity agreement ensures Manitobans who study in Minnesota will pay the same tuition as Minnesota students at participating post-secondary institutions, and vice versa. Contact your chosen U.S. school's financial aid office directly for more information about eligibility requirements.
Apply for scholarships, grants and loans
U.S. universities, private organizations, and the Canadian federal and provincial governments all offer merit-based and need-based scholarships to help finance tuition for studying in the U.S. You can search for scholarships and grants directly on the school's website or check out the International Scholarships page on the Global Affairs Canada website. Some provinces, including Ontario, also offer a mix of grants and loans for studying abroad.
Click here to find out if your school is approved for the Ontario Student Assistance Program (OSAP)

Or, if your school isn't listed, click here for more information about adding your school to the OSAP-approved list.
Get health insurance
Unlike Canada, the U.S. doesn't have nationalized health insurance and provincial health coverage is limited when you travel outside the province. As a student, you'll receive some healthcare services as part of your tuition and health services fees, but for students in the U.S., even a minor accident or sickness may become a major expense. It's mandatory at most colleges and universities for students to purchase their own private health insurance, and the cost will vary depending on the type of coverage and how many times you re-enter the U.S. over the course of the school year.
To learn more about your options and to get a quote, visit RBC Insurance.
Consider part-time employment options
A part-time job as a Canadian student in the U.S. can be a great way to support your education and daily life. Start by checking if the school offers work-study programs for international students to work on campus at the bookstore, library, cafe or as a research assistant. You may also want to look into part-time employment outside the university campus, but ensure you have the appropriate work permits. While Canadians do not need to apply for an F-1 Visa (a non-immigrant Visa that allows foreigners to study in the U.S.), they will need to get F-1 visa status upon arrival in the U.S., which comes with certain employment rules and regulations for both on and off-campus work.
Budget, budget, budget
No matter where you choose to study, creating a budget is one of the most important ways to manage your spending effectively. Get started with a student budget calculator, or try the RBC NOMI app — a digital tool that will recommend a budget based on your personal spending and saving habits and then actively help you stick to it.
Open a U.S. bank account
Once you've settled into your new school in the U.S., opening up a U.S. dollar bank account can be a helpful and cost-effective way to avoid paying fees to convert money or to withdraw money from an ATM.
Studying in the U.S. is sure to be an exciting and rewarding experience — but like all big life decisions, careful planning and preparation is key. Don't hesitate to seek guidance from university representatives or financial aid experts to help you make the right decision for your academic and financial future.
This article is intended as general information only and is not to be relied upon as constituting legal, financial or other professional advice. A professional advisor should be consulted regarding your specific situation. Information presented is believed to be factual and up-to-date but we do not guarantee its accuracy and it should not be regarded as a complete analysis of the subjects discussed. All expressions of opinion reflect the judgment of the authors as of the date of publication and are subject to change. No endorsement of any third parties or their advice, opinions, information, products or services is expressly given or implied by Royal Bank of Canada or any of its affiliates.
Share This Article