Recipe for Growth: How Twisted Indian Fusion Street Food Turned Traditional Cuisine into a Thriving Restaurant Brand #BusinessEvolved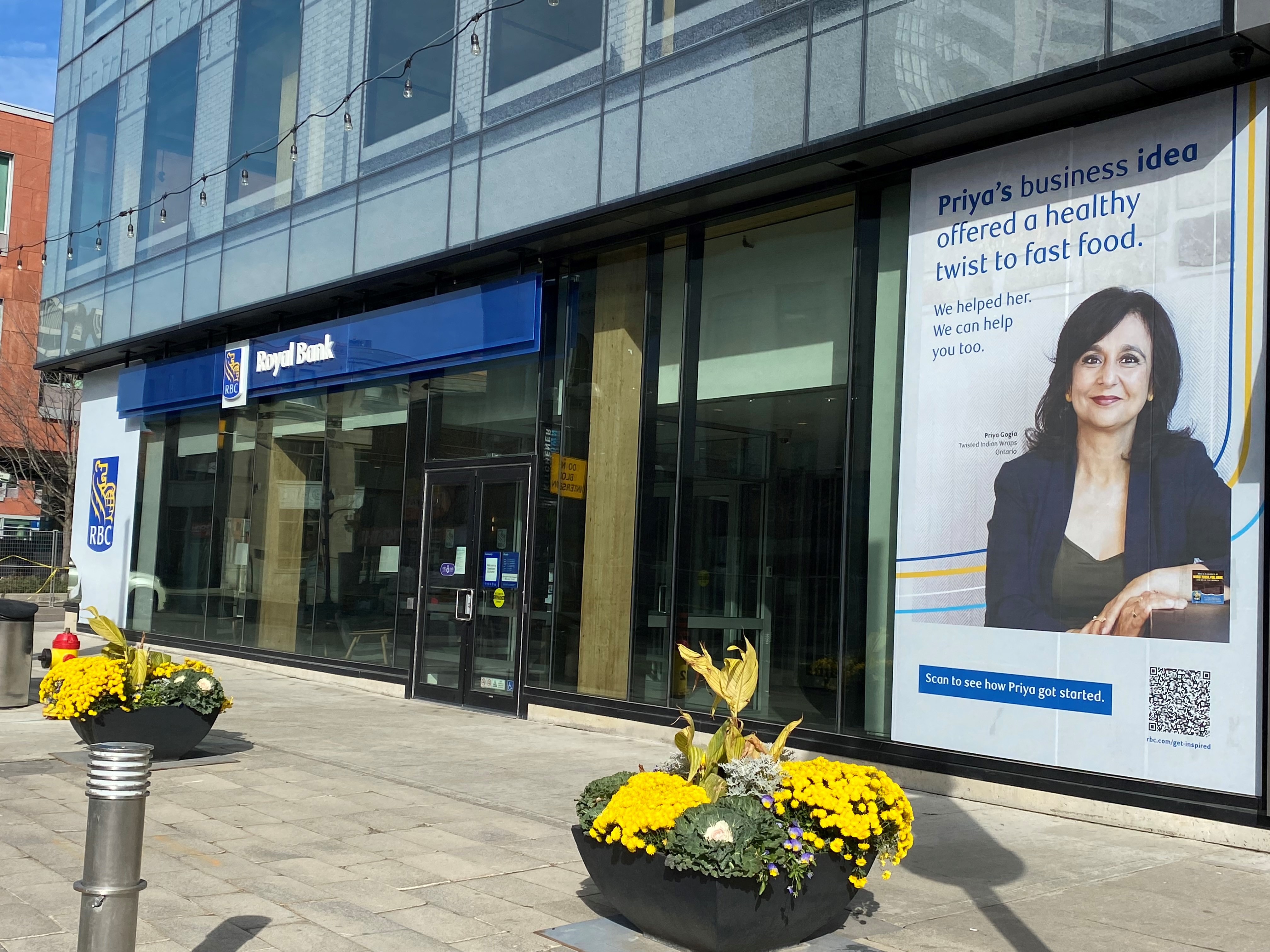 PUBLISHED October 25, 2023 • 6 min read
Small Business Month is a time to celebrate the backbone of our communities: the dreamers and innovators who turned their ideas into enterprises. Seasoned franchisors Andy and Priya Gogia are two such innovators who were determined to provide "real food that was good for society, good for humanity and good for business," and used their extensive knowledge of the franchise world to launch their own brand.
In 2022, the owners of Twisted Indian Wraps sat down with RBC to share their journey as franchisees and franchise owners. In light of Small Business Month, we checked in with the owners to learn how business is growing, what's changed and what's in store for the future.
Q: It's been a while since we last spoke, what's new with Twisted Indian Wraps?
Andy: Since we last spoke, we decided to change the name of our brand to Twisted Indian Fusion Street Food. We realized we were getting a lot of feedback from guests saying they thought we just sold wraps. But we noticed that the items that were selling really well were samosa chaat, aloo-tikki chaat, tacos… and these are Indian street food items. So, we morphed into what we call Twisted Indian Fusion Street Food, which I think represents our brand best. And that's our way forward at this point in time.
We also have twelve locations open and have recently done an 18-store deal out in BC with about six stores under development in different stages.
Watch Andy and Priya share their lessons learned in a recent RBC webinar
Q: What do you think has been key to your success?
Priya: One of the most important aspects of a successful franchise business is having systems in place. We owned a Subway franchise for eight years where we learned how to establish systems. Then we went on to own multiple locations with a Mexican food franchise where we set up systems for that brand. We had it down to a science. Systems enable you to establish the same patterns, use the same techniques and then multiply your concept and maintain consistency at the same time. Once you have achieved that recipe, if you will pardon the pun, you know you can grow.
Andy: We also believe that you're going to have a very high success rate when you are community-driven. We encourage our franchisees to do what we call local store marketing, which is four walls, four blocks and four kilometers. They are responsible for seeking local marketing opportunities, whether that is digital signage, advertising in a local newspaper or sponsoring a local hockey or football team.
We also encourage our franchisees to do charity events to support the community. When you are known in your community and you give back, you will get that support back from the community.
Andy and Priya's Business Account Manager Jorge Gonzalez further shares that work ethic and focus have contributed to their success. "Priya and her husband Andy are very hard-working individuals. They have real passion for Indian cuisine and have been keen on their business strategy implementation, which included creating a unique concept – fast food with excellent and healthy quality."
He adds that they have a smart approach to growth that centres around a genuine care for their franchisees and their community, which will serve them well as they continue to scale. "They are very down to earth and grow organically with fiscal responsibility. They really care about their franchisees and they make a great effort to help them succeed. They also care about their community and support the food banks. It's clear that giving back is a priority for them."
We have weekly meetings with our food suppliers, consistently looking at better options where we can get a better vendor without compromising quality.
Q: How are you coping in this economy? What challenges are you facing?
Andy: We are in the food business. And as we all know, food prices have consistently gone up due to inflation. So that has been a big challenge for us. We have weekly meetings with our food suppliers, consistently looking at better options where we can get a better vendor without compromising quality.
Real estate is another challenge – in particular, finding real estate in Ontario and B.C. has not been easy. Sometimes it has taken us 18 months to find a location because everything is already leased and the development is not keeping pace – there is a huge imbalance between demand and supply in retail leasing.
Q: A recent RBC poll shared 47% of current or aspiring entrepreneurs say family history of entrepreneurship has provided them with a viable path to entrepreneurship. Tell us how entrepreneurship experiences in your family impacted you?
Priya: I grew up in the restaurant industry. My father has always been an entrepreneur. In 1980, shortly after we emigrated to Canada, the recession hit and the sand and gravel business my father owned was gone. He had to quickly shift businesses and opened a gas station restaurant. Starting at the age of 13, I started working in my parents' restaurant and I continued to help my father in his multiple businesses through to after graduating university.
Q: What's next for Twisted Indian Fusion Street Food?
Priya: We are trying to deliver healthy, flavourful foods to our guests all across Ontario and now we're growing out west in B.C. and Alberta. Our dream is to be across Canada in every single city. We have two sons that are currently in university and they are taking Business and IT Management. Once they graduate, one if not both will join us, add their perspective and use their education to help us take this to the next level.
Q: What has RBC's support meant to you and your business?
Andy: RBC has been our partner and supporter from the very beginning of our journey in franchising. RBC has helped us grow our business, and supported our franchisees every time a new location is set to start construction. We value them as our strategic partner.
Jorge shares that RBC has provided financing to several of the franchisees to support Twisted Indian's regional and national expansion strategy. "We have provided valuable advice, including access to innovative solutions such as RBC Insight Edge to help them determine the right locations for their new restaurants. We have also provided access to solutions to facilitate the company's operation growth, such cash management solutions and RBC Express."
Want to know more about RBC's support to small business owners?
Start and grow your business with RBC
See what's happening this Small Business Month
This article is intended as general information only and is not to be relied upon as constituting legal, financial or other professional advice. A professional advisor should be consulted regarding your specific situation. Information presented is believed to be factual and up-to-date but we do not guarantee its accuracy and it should not be regarded as a complete analysis of the subjects discussed. All expressions of opinion reflect the judgment of the authors as of the date of publication and are subject to change. No endorsement of any third parties or their advice, opinions, information, products or services is expressly given or implied by Royal Bank of Canada or any of its affiliates.
Share This Article